Articles & Columns
Have a great article of interest to gay outdoorzy guys? If so, it could be featured here.
Contact Us
Listing 46 - 60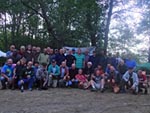 Top Ten Trips in 2014
We are a four season group and each year we keep getting bigger and more successful with over 6,600 members from all fifty US States, Canada, and more than twenty foreign countries. Let's look at the past year....GayOutdoors members planned some great trips last year. Using the number of page views from last year's events, we've got a top 10 countdown of the 2014 moments that got us extra excited...
Read More >>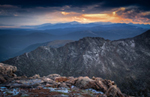 Winter Hiking 101
Ever talk to someone who has never gone winter hiking? Many of them will say the same thing: "Brrr! Why would I want to spend all day outside in the cold?" They don't know about all the cool things we do to stay warm. Most people don't know how warm the sunshine feels or how toasty you can get when you're hiking on a perfect winter's day. Read more to learn about the basics of winter hiking.
Read More >>
Do You Love Winter?
The great thing about GayOutdoors is that we have plenty of great adventures that both you and your friends can try. Plus, they are inexpensive!
Read More >>