learn
Perfect Gay Summer
By Mike Boisvert.
Laguna Beach, California
By Day: Bodysurfing, tidepooling, and tanning, then fishbowl-size cocktails at Woody's At The Beach (1305 S Coast Hwy; 949/376-8809; www.woodysatthebeach.com; $9-19),
After Dark: The Boom Boom Room (1401 S. Coast Hwy; 949/494-7588; www.boomboomroom.com) is the main game in town – with a dance floor, pool room,two bar areas and a busy schedule of strippers and special events.
Where To Eat: Mark's (858 S. Coast Hwy; 949/494-6711; entrée price range: $10.95-22.95) is the more southerly sister of Mark's in West Hollywood.
Where To Stay: The Coast Inn (1401 S. Coast Hwy; 949/494-7588 or 800/653-2697, fax 949/494-1735; www.boomboomroom.com; $99-199) is the gay hostelry in town, offering basic rooms, some with sitting areas, outdoor patios and ocean views. It is attached to the Boom Boom Room (see below), Laguna's only gay nightclub, and is the definitive "heart of the action" hotel.
Hippie Hollow, Texas
A gay nude beach smack in the middle of Bush country you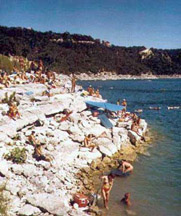 ask? Yes siree - Hippie Hollow. This is a legally clothing-optional area just west of Austin on the rocky slopes of man-made Lake Travis. Memorial Day and Labor Day Weekends the madly popular Splash Day with tons of nude homos on the shores and boats, flashing their goodies.
Hippie Hollow, is the only legal all-nude sunning area in the state on Lake Travis, and is a 30-minute drive (FM 2222 to Ranch Road 620) from Austin. Drive out Comanche Trail to the parking lot, continue all the way past the paved walkway, over the rocks and around some sturdy trees (about 1 mile walk). Before setting out, you may wish to go over the route with a knowledgeable local and a map, if possible.
By Day: Fish, paddle, windsurf, scuba dive.
After Dark: In the warehouse district you'll find the popular Oilcan Harry's (211 West 4th; 512/320-8823), catering to a professional crowd. It's the "A-list, polo-shirt-wearing" bar. On weekends it doesn't pick up until 11pm. On Friday and Saturday nights the club stays open till 4 am.
Provincetown, Massachusetts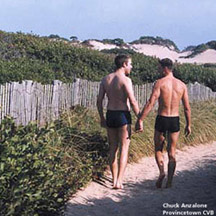 Cape Cod at its Yankee best: Herring Cove is the gay beach, all the way at the west end of town. If your driving there in season, go early - you'll have trouble parking after 11 a.m.. It's not too far to walk, but a bike is probably the best transportation option. Whichever way you go, you'll still walk 10 minutes - either from the parking lot to the gay end of the beach or from the street side bike-rack down the path. Many beachgoers lock their bikes against the trees along the road leading to the beach and walk to the beach cutting through the woods. Just follow the path, and be sure to avoid trampling on the delicate dune vegetation. Entrance fee in season, which is collected at the ranger's booth, is $7 for cars, $1 for bicyclists and walk-in's, although the latter is not always collected. From the booth, turn left, proceed about 100 yards and park anywhere in the lot although you will want to park as far left to the left side as possible. The path at that end will deliver onto the women's section of the gay beach. Men typically proceed farther left along the beach stopping in either the "bisexual section," where groups of men and women intermingle or farther along in the predominantly male section. Bring Teva's as the beach is usually rock-covered in the men's section, although sandier in the women's section. If you continue to walk west along Herring Cove for a long while, you'll eventually come to the very tip of Cape Cod and one of the most beautiful and isolated beaches anywhere. You'll also pass pockets of nude sunbathers. Be sure to bring water with you.
By Day: The Cape Cod's National Seashore's bicycle trails cover some amazing terrain: towering dunes, eerie scrub pine, and the white-capped ocean. You can also walk along the breakwater, constructed of massive flat granite boulders stacked one atop the other, stretching across the bay created by the curvature of the of the Cape's tip. You'll find it by walking to the western end of the Commercial Street. Allow 45 minutes to cross and return. Bring a camera. After the beach, tuck into the Boatslip (508/487-1669), who continues their successful T-dance which convenes every afternoon from 4-7 p.m. with the boys and girls packing onto a small, enclosed dance floor.
After Dark: The Atlantic House (more popularly known as the A-House; 6 Masonic Pl; 508/487-3821; www.ahouse.com) is undisputedly the grand dame of the gay scene in P'town.
Where To Stay: The Heritage House (7 Center St., 508/487-3692; www.heritageh.com; $75-125) is a great value. Airy, light, pretty and friendly, the rooms are generally small but inexpensive. Run by friendly partners Sarah and Lyne, (whose attractive original paintings hang in the halls) and very popular with women and men who appreciate its homey charms. Note that all rooms share only four baths.
Rio de Janeiro, Brazil
Brazilians are sexy and uninhibited by nature, right? Well,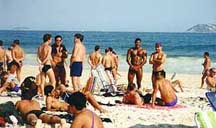 Copacabana Gay Beach at the foot of Rua Fernandes Mendes is where Gay Brazilians go to cut loose, in front of the Copacabana Palace Hotel. It's a place to spend your days sunning on the beach and watching the masses of gorgeous gods of all races go by. The gay crowd here is earthy and lively, with a sprinkling of transvestites.

By Day: Get to know you neighbors in a furious game of Frescobol (the local paddle game) or by indulging in some beach-chair banter.

After Dark: Plan to arrive sometime after midnight at

Incontru's (Praça (Praça=square) Serzedelo Correa, 15A, Copacabana), the most popular gay dance club, busy every night with a young crowd, including some women.

Where To Stay: Le Meridien Hotel

(Avenua Atlantica, 1020; +55-21-3873-8888; $180-400) is one of the tallest hotels on Copacabana Beach, offering amazing views of the wide beach and surrounding green mountains. Like most hotels in this sparkling chain, this one comes with amenities like an outdoor pool with views, a sauna, two inspired restaurants (including one of the best French restaurants in Brazil), and a courteous English-speaking staff, and it's very close to the gay-popular section of the beach.

Puerto Vallerta, Mexico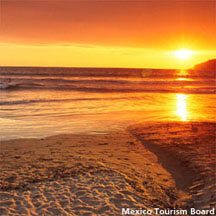 The Mexican beach town of your dreams - remote, cheap, unpretentious - still exists in Puerto Vallerta. Some areas are heavily developed but it still offers a charming, walkable town with sophisticated dining.
The established gay beach is known as "Blue Chairs" because of, well, the blue chairs on the beach. Locals and tourists come together on this section of Playa del Sol (formerly and still often called Playa de los Muertos), in front of the gay friendly Blue Chairs Hotel. The adjacent "Green Chairs" beach is increasingly gay popular, with better drink prices and a friendly service attitude to boot.
By Day: Mountain Bike Tours (Badillo 381; +52-322/222-0080) is a mainstream operator offering trips to outlying areas. For $5, you can tour the Taylor-Hilton-Wilding-Todd-Fisher-Burton villas, Casa Kimberly (445 Calle Zaragoza; +52-322/222-1336).
After Dark: Club Paco Paco (Ignacio L. Vallarta 278; +52-322/222-1899; www.pacopaco.com, info@pacopaco.com) is the biggest in town, and proving to be very popular with tourists. It also attracts more women than the other clubs. The main room downstairs is a 70's-style disco for dancing and drag shows, and behind the main disco is The Ranch, formerly known as Paco's Ranch, a Country & Western-themed area that features hot male strippers three times a night. There is no longer an open-door policy for Club Paco Paco and The Ranch, since both have separate management. The second floor of The Ranch is a cantina with a pool table, juke box and video games. The third floor extends out to a rooftop patio, featuring live entertainment. Paco's Things is a gift shop on the premises selling leather goods, condoms, lube and more.
Where To Eat: Multiple award-winning, world-class Café des Artistes (Guadalupe Sanchez 740; +52-322/222-3228;www.cafedesartistes.com; avg. meal price $35) is one of the best restaurants in town. The menu offers pumpkin soup, roast duck with soy and honey. The arty décor,French menu with a Mexican flair, and the piano and flute music makes this a unique experience. Le Bistro (Isla Rio Cuale 16-A; +52-322/222-0283; $14) is also worth the expense for its international cuisine and romantic Art Deco dining on an island in the middle of the River Cuale at the old (upper) bridge.
Where To Stay: Right on the gay beach (with the distinctive blue chairs), Blue Chairs Beach Resort (formerly Vallarta Beach Hotel; Malecon y Almendro #4, Playa Los Muertos; P.O. Box 329 Puerto Vallarta, Jalisco; +52-322/222-5040, fax +52-322/222-2176;www.bluechairs.com, bluechairsresort@aol.com; $98-118) is now a gay-owned and operated hotel which benefited from renovations in 2000. More of a hotel than a resort, the Blue Chairs is right on the beach and is a luxurious, colorful lodging option, with full in-house gym.
St. Bart's, French West Indies
The lush excesses of this Caribbean island are out of reach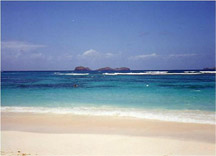 in winter, when the prices are sky-high and the crowds obnoxious. That's why smart travelers come here in the low season, when you can get lodging at 40 percent off and have the gay beaches nearly all to yourself.
By Day: You will want to devote most of your time to exploring St. Barts' breathtaking beaches. Choosing one will be the toughest decision you face each day; consider visiting one in the morning and another in the afternoon – half the fun is exploring them. And with only 15 square miles to cover, there's no excuse for not enjoying all of St. Barts' natural pleasures. Be sure to check out our four favorites: Gouverneur is a dramatic swath of beach surrounded by two craggy promontories jutting out into the sea. It's small and intimate, and if you're here off season, you'll be able to count the other bathers on two hands. Saline, one of the islands' most acclaimed beaches, is a 300-meter strip of white sand touched by nothing but sea, hills and sky. You'll also find some of the islands' better body surfing here. Colombier is located at the island's northernmost point. It's a hike (though not too strenuous) to get to this isolated beach, but well worth it. Just be sure to bring water with you. Flamands is one of the islands' less visited but largest sand beaches. The ocean breeze and waves are a little stronger here than at Gouverneur or Saline.
After Dark: Maya's (+590/27-75-73; entrées: $15-19) is one of the most popular restaurants on the island, and you should reserve a table as soon as you arrive in St. Barts. Eat early as the restaurant has been known to run out of menu items. Their cooking – an inventive French-Creole fusion – is delicious; their harborside patio setting picture perfect. Maya's is "laid-back St. Barts chic" at its best.
There is a night scene in St. Barts, but nothing even remotely resembling "gay nightlife." Feeling (+590/27-88-67) and Le Petit Club (+590/27-66-33) are your best bets if you want a small disco environment. Other options for nightlife are piano bars at many of the higher-end hotels, or, best of all, sitting and having a drink in Gustavia harbor or beachside at a hotel restaurant/bar after the sun goes down. Relax and let the island sound wash over you.
Where To Stay: Village St. Jean (Baie de St.-Jean; +590/27-61-39, fax +590/27-77-96; www.villagestjeanhotel.com ; 95-405) is a pleasant cottage colony. Units come with bedroom, bathroom, small outdoor kitchen with chaises and dining table. There is a nice, though small pool available for guest use. Conveniently located in the center of the island and relatively inexpensive (for St. Barth), the Village is recommended for cost conscious but not overly particular visitors.
Patong Beach, Thailand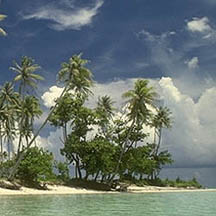 Phuket Island is often called the jewel of the Andaman Sea and has been dubbed "the most idyllic tropical resort in the world". Phuket is rich with 16 beautiful beaches and many gorgeous islands. Phuket's gay community is rapidly transforming from one of the decade's past go-go bars only featuring boys for, really, a dominantly straight crowd of European tourists, to a vibrant gay scene, mainly in Patong Beach.
By Day: The azure waters are perfect for snorkeling and its scuba diving is world class.
After Dark: The anchor or nucleus of this gay scene is the popular Boat Bar Disco (125/20 Ratuthit Road, Soi 5 Royal Paradise Complex; www.boatbar.com) with professional cabaret show and outside terrace bar, which is located amongst an enclave of over 30 gay businesses in the "Paradise Complex" in front of the Asian package-tourist, but now reportedly "gay friendly," Paradise Hotel.
Where To Stay: Club Bamboo (247/1-8 Nanai Road;+76/345-345, +76/345-099 fax; www.clubbamboo.com; $40 -$180 per night) is a popular gay resort sitting in the hills just minutes away from Patong.
Russian River, California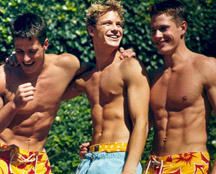 The best gay beach in California isn't even a beach. It's a watery playground that meanders past many riverside gay resorts. The area is swarming with fun-loving San Francisco dudes.
Russian River is a very easy 90-minute drive north of San Francisco. The most direct route is to take Highway 101 North to the River Road exit and then go west for approximately 18 miles to the Russian River towns of Rio Nido, Guerneville and Monte Rio. If you choose to fly, the closest airports are Sonama County, Oakland and San Francisco.
By Day: Many resort offer river access. If yours doesn't, you can pay a day-use fee at another resort, or use public or secluded beaches. The beach in Guerneville is mostly straight but gay-friendly, and it's popular with families with children. Smaller beaches at the resorts or Wohler Bridge are popular with gays. Ask a local or the staff at your resort for directions to these and other more secluded, clothing-optional beaches. Burke's Canoe Trips (8600 River Rd, Forestville; 707/887-1222; www.burkescanoetrips.com) offers a full-day rental for $40/canoe including canoe, paddles and life vests. Reservations during summer months are a must.
After Dark: Club Fab's Flag Dancing and Drag (16135 Main St.; 707/869-5708) is the largest dance club north of San Francisco.
Where To Eat: An "everybody-friendly" restaurant is Ina Bee's Grill (17121 River Rd, Guernewood Park; 707/869/2462; $11-$30), primarily a steak house that also concocts tasty pasta and chicken dishes. The high end of this range is for lobster, and Ina is pronounced like Tina without the "T."
Black's Beach, California
There's a lot of skin being bared at one of the most famous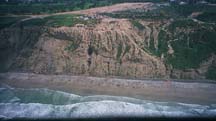 nude beaches in the world. This long stretch of beach in San Diego had been a major straight and gay nudist attraction since the 70's, and nowadays can draw up to 5,000 people on the weekends.
A drive farther south on the I-5 yields Black's Beach, perhaps named because of the black pebbles and sand often found on the beach. Black's Beach is opposite UC San Diego on North Torrey Pines Road. Exit the 5 freeway at Genesee Avenue and veer right, make a left at the second set of traffic lights, and then a right onto Torrey Pines Scenic Drive. Black's Beach is located below Glider's Point, a haven for hang-glider enthusiasts, where parking is free. A trek down to the beach is necessary. The shortest way to descend the 300 feet needed to reach the beach is to take the "Burro Trail." Though a bit slippery and treacherous, this trail is the quickest way down to the sand; tennis shoes are highly recommended. "Indian Trail," about half a mile south of "Burro Trail," will take you to the "gay stretch" of Black's Beach.
By Day: Walk a typical organic Southern California beachfront - gravel, tidal flats, seabirds - or hike up the cliffs for glorious Pacific vistas.
Where To Eat: Drive to San Diego's gay community at Hillcrest and check out Mixx (3671 Fifth Ave, 619/299-6499; $14-24) is Hillcrest's premier gay restaurant. Partly gay-owned, and staffed by efficient waiters, this restaurant serves eclectic cuisine in a tasteful setting.Reservations highly recommended, especially on weekends.
After Dark: A relatively new addition to the nightlife is that is becoming the hot spot is Bourbon Street (4612 Park Blvd.; 619/291-4043; www.bourbonstreetsd.com), near University Heights, outside of the traditional gay hub of Hillcrest. Its gas lamp New Orleans exterior gives way to the original horseshoe bar accented by stained glass windows, and another more modern "Stable Bar" in the back
features a chic stainless steel interior with wooden beams, and a cruisy patio with a stone fountain surrounded by verandahs and Old World flair. Weekly events include Latin
night, nun bingo, drag acts, and live VJs.
Where To Stay: Bob Korbett runs a homey B&B within walking distance of Hillcrest: Kasa Korbett (4050 Front St; 619/291-3962 or 800/757-5272; www.kasakorbett.com bob@kasakorbett.com; $89-99) features 4 rooms – all with private bath. Rates include pick-up and drop-off at the airport, train station, Blacks Beach and other local attractions.
Rehoboth Beach, Delaware
This Delaware beach community is a resort town marked by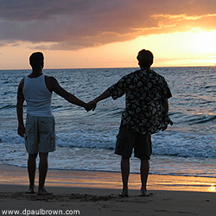 a wide expanse of beach, tree-lined streets and old houses.
By Day: The two gay beaches are the big attraction here: North Shores, and Poodle Beach, just south of the Boardwalk, near Queen Street. Poodle Beach is the "circuit" beach, ver popular with younger people who cram into a three-block area at the south end of the boardwalk. Go early to secure your 6" x 3" plot of sand. Beachgoers can rent umbrellas and chairs right on the beach, and plenty of refreshment stands are within easy reach along the boardwalk. It is the last beach in Rehoboth before you enter mostly straight Dewey Beach. Poodle Beach also features the annual tradition of Drag Volleyball on Labor Day Saturday that draws close to 1,000 spectators, gay or otherwise. Abundant addtional entertainment, food and beverage options are found by strolling along the mile-long boardwalk complete with fast-food joints, games and amusements. North Shores charges a $5 parking fee per car, and is much quieter than Poodle. It is primarily a lesbian beach, but also attracts slightly older, less "sceney" men who tend to gather to the left of the jetty. Choose North Shores to relax away from the crazy social scene at Poodle Beach. Enter the beach from the parking lot as far from the entrance as possible. There are portable toilets there and a beach concession for food, beverages, beach umbrellas and chair rentals, but no lifeguards. The jetty itself is jokingly referred to as Indecision Point since it divides the men's beach from the women's beach.
Where To Eat: Sydney's Side Street (25 Christian St.; 302/227-1339; $15-$30) offers new Southern cuisine accompanied by the area's only live blues and jazz music.
Where To Stay: The Renegade Resort (4274 U.S. Hw. 1; 302/227-1222; $35-$125) is located about a mile or so from the beach. Celebrating over two decades in Rehoboth, this gay motel is notable because it is also home to the area's main dance club. (Don't go expecting peace and tranquility.) In addition to its 28 rooms, ample free parking and continental breakfast, the Renegade boasts a pool, six bars (including outdoor Tiki bar), and a decent restaurant serving dinner only.
Bondi Beach, Australia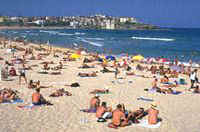 What is it about Australian men? The only way to find out is to spend time at Bondi. The beach community, an Aussie icon for decades, is the epicenter of Sydney's relaxed urban cool. Half of the city's top male models already live in the neighborhood; the rest turn up on balmy nights.
An easily accessible nude beach in Sydney is the famous gay icon beach, "Lady Jane", right on the harbour and a 10 minute walk from the end of the of bus lines 324 or 325. Ride to the end of those bus lines and ask anyone directions to South Head (a national park). On your
walk to South Head you can't miss the park sign for "Lady Bay". The sign also says "Nudity permitted only on beach". Hardly hidden away and not hard to find. You can see naked men from the sidewalk...so you really don't need orienteering skills. With its wide golden sands, ragged sandstone headlands and reliably fine rollers, Bondi is at its best, not surprisingly in summer. Activity kicks off at dawn, with joggers on the promenade, muscled bodies by the shore and die-hard surfers catching a few waves before work. A paved walkway offers beautiful views during the ten-minute walk from the fairly gay southern end to Tamarama Beach, nicknamed "Glamorama," as the buffed and beautiful (known as "Barbies" by the locals) come here to see and be seen.
By Day: Bodysurf the glassy Pacific rollers as they thunder onto a golden half mile of sand, the sprawl on the beach with athletic surfer dudes.
After Dark: Don't be confused: many of the bars are called "hotel," due to an archaic liquor licensing law. If you saw Priscilla, Queen of the Desert, it should be no surprise to you that drag is popular here. Another activity popular with the local gay and lesbian community is the "recovery" party, parties thrown the day after major party events. Stonewall Hotel (175 Oxford St, Darlinghurst; +2/9360-1963) is a gay hotel with entertainment most evenings. A good venue to meet locals, the Stonewall opens onto Oxford Street during the day. The first floor cocktail bar is good after 11pm. The crowd is young and friendly. Upstairs there's dancing.
ARQ
(16 Flinders Street, Darlinghurst; +2/9380-8700) has become the most popular hangout, though you may wish to leave ARQ for a Friday or Saturday night in order to experience the bronzed, buffed and beautiful at their best. The A$15 cover charge affords access to a parade of (predominately) male bodies inside. Although not much happens until midnight, be early, as the queue to enter is horrendous.
What To Eat: Be sure to try some of the local seafood, a real standout on most menus. Australians have no qualms about eating kangaroo or emu. You'll find it on menus of all cuisines; it doesn't really taste like chicken. Most of the restaurants around Oxford Street are gay popular, but not particularly memorable for their food. Kings Cross eateries are a bit less gay, but better dining. Pazzo (583 Crown St, Surry Hills; +2/9319-4387) features modern Australian cuisine with a hint of Italian flavoring. The garden courtyard is very popular in the warmer months.
Where To Stay: For an option close to Sydney's world-famous Bondi Beach try Ravesi's (118 Campbell Pde, Bondi; +61-2/9365-4422; www.ravesis.com.au, ravesis@bigpond.com.au; AU$116).
Fire Island, New York
All of gay Manhattan takes a ferry to Fire Island on summer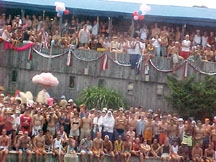 weekends. The expansive beach and car-free boardwalks are the essence of a peaceful retreat.
The population is in fact diverse; aside from Cherry Grove and the Pines, it's predominantly straight. Cherry Grove has the most to offer in the way of bars, restaurants, hotel accomodation and overall outrageous camp sensibility; you'll also find lots of women here. The Pines - having a more understated, albeit intensely gorgeous culture - is a place of elegance and taste where roller coaster sidewalks of raised wooden planks meander through dense foliage past hidden homes in a community seemingly populated with Armani models...and those who can afford them.
Getting to Fire Island is half the fun. Cherry Grove and the Pines are reached by Sayville Ferry ($11 r/t). Driving there, you'll do better avoiding the Long Island Expressway (LIE) and taking the Northern State to the Meadowbrook Parkway to the Southern State, to the Sunrise Highway (Rt. 27) towards Montauk. Turn right on Lakeland Ave. and follow the signs to the ferry. Note that parking is cheaper at Land's End Marina (100 yards beyond the ferry dock and $6/day) than it is at the lot across from the ferry ($8/day), and is free at the train station.
By Day: Join the surfers, artists, and occasional celebs strolling the beach and braving the cold, steel-blue Atlantic.
After Dark: At 8:00 p.m. head to High Tea for good balcony seat. At 10:00 p.m. go out and have a leisurely dinner. Then go home for some dessert and maybe a nap. At 2:00 a.m. go to The Pavillion which is now in full swing. It's about debauchery and dancing with your friends or housemates, not meeting new people.
Where To Eat: Cherry Grove Pizza (631/597-6766) has patio dining and moderate prices.
Where To Stay: The Cherry Grove Beach Hotel
© 2003 GayOutdoors.com; All Rights Reserved.