Boston Holiday Party
Social Event DATE: 12/07/2013 - 12/07/2013
Trip/Event Location: Boston, MA
US
Trip Leader(s): Gandalf , JDNnh
Max # People: 300
Trip Guiding / Event Fee: No, I will not be asking participants for money
Difficulty Level: Easy
The holiday season in Boston is magical! Snow sparkles on trees, ice skating in the Boston Common, holiday lights twinkling throughout the city. We love to have you join our holiday party!
Everyone
...
Driving directions to the location and spot to meet at:
Click Here To Get Personalized Directions and print a coupon for discounted parking.
Trip Report/Photos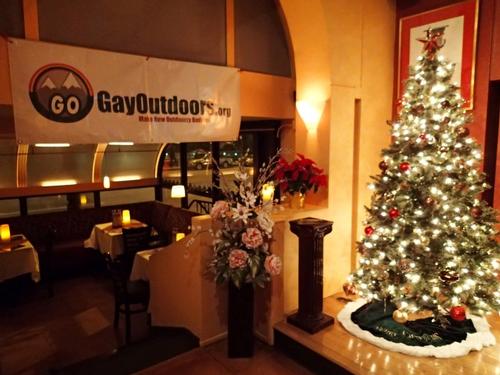 We had so much fun at our holiday party in Boston! Here are pictures of some of the GOers we got to meet. Check it out and share with your friends.
There are 17 photos in Album (Note: Move mouse pointer over larger pic and click on NEXT for better viewing)
What Members Are Saying About This Trip/Event
First a big Thank you to Mike and Jon for organizing this event. Also, great to chat with other hikers who are outdoor fans. As mentionned, also a big thank you to all trip leader becuz without you, this club would not be possible. - Stephinmtl
Mike and Jon...As always, your holiday party in Boston was perfect...along with the nice slideshows of this past year's adventures. It was wonderful to connect with guys I don't get to see all that often and certainly in meeting some new members. Happy holidays, everyone! Stephen - shep5
Members That Participated
<