Profile Properties
fwalley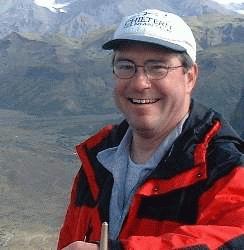 Frank

Age:

61

Location:

West Roxbury, MA, United States

Date Joined:

October 30, 2001

Last Login:

June 08, 2022

Relationship Status:

Single

Looking For

: Outdoor Buddies

Outdoor Fitness Level:

Moderate to Strenuous

Activities:

Biking - Mountain
Cross-Country Skiing
Hiking
Kayaking-Calm Water
Rafting
Sailing
Skiing

About me:

: What? Talk about myself? :) I just finished the NH 4000 footers, so I'm looking for folks to explore Maine! I love football baseball & hockey. I sing with the Dedham Choral Society. I also love adventure travel, especially if it involves good food & beverages, too. (OK, Iceland didn't cut it for food, but it was a great place anyway.. <grin>)

Favorite Places:

: Scotland- Ahhh - 18 year old single malt plus lots of beautiful countryside.. It's one of the few places you can buy an 18 year old in a bar and not get arrested :)

Outdoor Experience:

: pretty good at hiking, downhill skiing, cross country skiing, snow shoeing, mountain biking & kayaking. I even run an occasional 10k race!