HIKE FOR EQUALITY: Black Cap Peak
Hiking/Walk
DATE: Jun 27, 2020

END DATE: Jun 27, 2020

Hike/Event Location: North Conway NH
Trip Leader(s)
Gandalf
Thornton, NH United States,
JDNnh
Manchester, NH United States
Meeting Time: 10:30 AM
Max # People: 15
Hike Guiding / Event Fee: No, I will not be asking participants for money
Hike Difficulty Level:
Easy to Moderate
(Do you qualify to attend with this hike difficulty rating? Click Here.)
Sign Up To This Trip/Event
You must be a least a guest member to participate. Comments such as "+1" or "bringing a friend" are NOT permitted. All participants must sign-up for the event individually.
Select your mode of transportation, make any comments and then click on button.
You are not logged in.
Please, Log In
Hike Leaders can CLICK HERE to edit or delete this hike/event.
Disclaimer: The club and its members take no responsibility and will not be held responsible for any injuries or accidents that may occur during club events. Outdoor sports are inherently dangerous and accidents will happen. By joining the club or participating in any events posted on our website you are taking responsibility for your own safety and well-being. Anyone with an internet connection can post a trip on our web site. It is your responsibility to determine if this person has the experience and competence to lead the trip. We do not certify or confirm the qualifications of any of our members to lead or participate in trips.
Summary
Celebrate Gay Pride with Mike and Jon on this EASY 2.2 mile up and back hike to Black Cap Peak. Please bring a rainbow flag to stick outside your pack as we "Hike For Equality", continuing the fight for equal rights for all citizens and fostering a community where all LGBTQ members feel valued, included, and safe! We will have a few spare rainbow flags, not many, for you to borrow, if you don't have one.
Black Cap at 2,369 feet is an easy-moderate hike that offers fantastic views of the Presidential Range and is one of the most popular short hikes in the White Mountains. Don't forget your camera with this one. We'll hike up and back on the Black Cap Trail.
We are keeping the hike at 10 people to make it easier to practice the recommended social distancing of keeping about 6 feet of distance between everyone. Join us for a short hike in the great outdoors for some fresh air and some much needed camaraderie!
What to wear/bring: Wear clothing suitable for a hike. Carry a pack with a rain jacket inside in the event of wind or inclement weather. Also carry 1 liter of water, snacks and anything else you may require for a day hike. Contact us if you have any questions.
After the Hike: Following the hike, we invite everyone for a Pride Tailgage Party back at our vehicles. Bring your own lunch and beverages. We can hang out around our truck practicing social distancing for some fun banter, laughter and fun!
Bunk Beds Lodging Option: Bunk beds are available at our house [with Wi Fi] near Waterville Valley, NH for Friday and/or Saturday nights. It's $25 per night. Please note that we live 1 ½ hours away from North Conway off of I-93. Coffee/bagels each morning and linen/blankets/towels are provided. If you would like to join us for a gourmet dinner prepared by Jon Saturday night, please let us know…we charge $10 to cover our food costs. Space is limited so email ASAP to reserve a bunk!
Directions To Trailhead Parking Lot
We are meeting at 10:30AM at the trailhead. We'll be wearing GO hats and have rainbow flags sticking outside of our packs.
Trailhead off Hurricane Mountain Road. From NH Route 16 and 2 miles north of North Conway Village, turn right onto Hurricane Mountain Road just north of the scenic vista at the North Conway/Bartlett town line [this is a steep winding road]. At the height of land, a parking area is on the right.
Trip Leader(s)
Gandalf
Outdoor Fitness Level: Very Strenuous
Thornton, NH
United States
Online Status: OFFLINE
Last Login: 05/31/2020 06:24 PM
Member Since: 08/20/2001
JDNnh
Outdoor Fitness Level: Very Strenuous
Manchester, NH
United States
Online Status: OFFLINE
Last Login: 05/27/2020 05:12 PM
Member Since: 10/30/2001
members signed up for this event
guest member
Natick228
Outdoor Fitness Level: Easy to Moderate
Natick, MA
United States
Online Status: OFFLINE
Last Login: 05/09/2020 09:41 AM
Member Since: 06/30/2016
Driving My Own Car


(Willing to give guys a ride)
HikerBiker
Outdoor Fitness Level: Moderate to Strenuous
Londonderry, NH
United States
Online Status: OFFLINE
Last Login: 05/30/2020 01:41 PM
Member Since: 02/23/2003
Driving My Own Car


(Possibly willing to give guys a ride)
NHGuy1028
Outdoor Fitness Level: Moderate
Merrimack, NH
United States
Online Status: OFFLINE
Last Login: 06/01/2020 09:51 PM
Member Since: 05/06/2014
Driving My Own Car


(Willing to give guys a ride)
Scorpione
Outdoor Fitness Level: Moderate
Boston / Cape Ann, MA
United States
Online Status: OFFLINE
Last Login: 05/31/2020 12:44 PM
Member Since: 07/25/2013
Driving My Own Car


(Possibly willing to give guys a ride)
guest member
Renard
Outdoor Fitness Level: Moderate
Manchester, NH
United States
Online Status: OFFLINE
Last Login: 05/28/2020 04:30 PM
Member Since: 04/10/2017
Driving My Own Car


(Possibly willing to give guys a ride)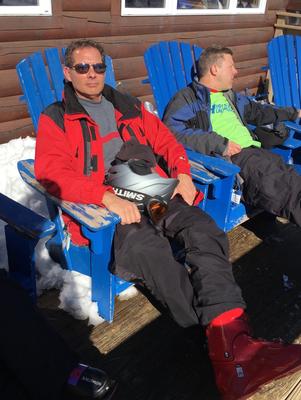 guest member
Payne
Outdoor Fitness Level: Moderate
Yarmouth, ME
United States
Online Status: OFFLINE
Last Login: 05/16/2020 08:44 PM
Member Since: 04/08/2020
Driving My Own Car


(Possibly willing to give guys a ride)
chris19111
Outdoor Fitness Level: Moderate to Strenuous
Lexington, MA
United States
Online Status: OFFLINE
Last Login: 05/19/2020 09:11 PM
Member Since: 05/11/2008
Driving My Own Car


(Willing to give guys a ride)
Online Status: OFFLINE
Last Login: 06/01/2020 07:09 PM
Member Since: 07/26/2019
Driving My Own Car


(Willing to give guys a ride)
Long.S
Outdoor Fitness Level: Strenuous
Medford, MA
United States
Online Status: OFFLINE
Last Login: 06/02/2020 12:39 AM
Member Since: 12/09/2018
Driving My Own Car


(Willing to give guys a ride)
Discuss This Trip/Event
HikerBiker
Posted Feb 26, 2020 at 8:07 PM
I will take a bunk for Saturday night :)