Fifth Annual Florida GO Gathering
Camping
DATE: Jan 18, 2019

END DATE: Jan 21, 2019

Trip/Event Location: Clewiston FL
Trip Leader(s)
JPHiker
Lake Worth, FL United States
Meeting Time: 12:00 PM
Max # People: 100
Trip Guiding / Event Fee: Yes, but only to cover shared expenses, and I too am paying
Difficulty Level:
Easy to Moderate
(Do you qualify to attend with this trip difficulty rating? Click Here.)
Region: South Atlantic
Sign Up To This Trip/Event
You must be a least a guest member to participate. Comments such as "+1" or "bringing a friend" are NOT permitted. All participants must sign-up for the event individually.
Select your mode of transportation, make any comments and then click on button.
You are not logged in.
Please, Log In
Trip Leaders can click here to edit or delete this activity.
Disclaimer: The club and its members take no responsibility and will not be held responsible for any injuries or accidents that may occur during club events. Outdoor sports are inherently dangerous and accidents will happen. By joining the club or participating in any events posted on the GayOutdoors web page you are taking responsibility for your own safety and well-being. Anyone with an internet connection can post a trip on the GayOutdoors web site. It is your responsibility to determine if this person has the experience and competence to lead the trip. GayOutdoors does not certify or confirm the qualifications of any of its members to lead or participate in trips.
Summary
Looking for a fun winter getaway with outdoor oriented gay men, then check out our fifth annual Florida Gay Outdoors camping adventure over the MLK weekend in January 2019. We have again reserved a large group campsite at the always popular Vitambi Springs Resort and Camp starting Friday January 18 and ending Monday morning January 21, 2019. As with past FL GO Gatherings, expect to enjoy a full weekend of activities with plenty of time to socialize with old friends and make new ones. As always, we plan to have a wide range of activities appropriate for the area, and for different levels of expertise and fitness.? At the last GO Gathering, these activities included kayaking, hiking, bird watching, and a number of other impromptu events.
Vitambi is a privately owned gay campground located approximately 20 miles south of Lake Okeechobee and the city of Clewiston, FL. It is easily accessible to most of the major urban areas in Florida, and it is approximately a 90 minute drive from Miami, Ft. Lauderdale, Ft. Myers, and from West Palm Beach. It is about 2.5 hours from Orlando or Tampa. ?The campground sits in the middle of the vast agricultural area around Lake Okeechobee, and offers an ideal Florida rural getaway with modern amenities in a tropical forested setting. The property is quite large with only a portion developed. Amenities at the Main Lodge feature a full restaurant and bar (Bolo Café & Bar), Wi-Fi access, library lounge, and a general store. Other amenities at the campground include a heated pool, a modern shower house, a steam room, a well equipped gym, and other amenities. There are also a number of hiking trails and a couple of lakes within the property, for impromptu hikes, fishing, canoeing, exploring and wildlife viewing. This region of South Florida is a haven for wintertime bird watchers. ?Vitambi has a wide array of accommodations ranging from primitive tent sites, rustic cabins, bunkhouse/barracks, RV sites, cabins with full electric, 2 & 3 bedroom rental homes and the Pine Tree Inn with eight private rooms in a dorm style setting with shared areas. All accommodations except for the primitive sites include linen service. For further information on Vitambi, please feel free to check their website: www.vitambi.com. ?
The group campsite we have reserved for the GO Gathering in the past has been Tamaho Mesa, which is one of the primitive campsites at Vitambi Springs. Unfortunately, that campsite is going through renovations and may not be available for our weekend. If that is the case, Vitambi will place us in another comparable primitive campsite. These campsites have several large tent sites, in both sunny and tree shaded locations as well as several rustic cabins. These cabins are indeed rustic and have no electricity. They do have screened windows to keep the bugs out, and two to three bunks with outdoor quality mattresses in each cabin. As a GO Gathering participant, you will be guaranteed a camping site at our designated site, though please note that individual tent sites or cabins will be on a first come first saved basis. ?Potable water and flush toilets will be available at our campsite. Vitambi Springs runs a Reverse Osmosis water treatment facility producing exceptional quality water. The pool area and shower house are a short walk away from the campsite, as is the Main Lodge and Bolo Café & Bar. ?Vitambi Springs is a membership resort serving primarily gay men. As a Gay Outdoors member, your $25 will cover camping for the entire weekend, as well as admission to the Campground facilities.
However, if you prefer not to camp, and to make other arrangements, such as renting a room at The Inn, a modern cabin, house, or any of the other available options mentioned, you will have to make these arrangements separately, and the cost will be more, depending on the accommodations. If you are interested in making other arrangements, check the Vitambi website for cost and availability of these sites, or by calling Vitambi Springs directly at (863) 983-8488.
As in the past, we have also arranged for a meal package plan with Vitambi. Last year the plan was $50 and covered the cost of seven meals of your choice out of a total of ten meals for the weekend (starting with lunch on Friday and ending with lunch on Monday). There may be a slight adjustment on the cost or number of meals this year, and we will announce this as the time gets nearer. The meal plan is entirely optional, but highly recommended if you will not be cooking meals at your site, as the nearest restaurants are in Clewiston, approximately 20 miles away. The Bolo Café restaurant at Vitambi has a good variety of standard options and nightly specials. They are open from 6-8pm and may be able to accommodate later arrivals with advance notice. It can also accommodate vegetarian preferences, but please let the restaurant staff know in advance.
Schedule for the weekend:
Friday January 18th ?Upon arrival, check-in at the reception desk in the Main Lodge; this will include a brief park orientation and directions to your campsite. 7:00pm Kickoff - Wine Toast in the Bongo Bar. Your Gay Outdoors hosts will organize a welcoming social hour to meet new friends and reacquaint yourself with some of the weekend participants you may already know. Vitambi Springs will advertise this weekend as a GO sponsored event for all men interested in nature, the active lifestyle and meeting other outdoor oriented buddies. The bar is a fun place to be on Friday evenings where there are organized games, outdoor patio firepit, eclectic music and a good opportunity to meet the other guests of the campground. After the social hour, you may choose to continue the party or go back to our campsite to hang out or sleep.
Saturday January 19th is our first full day of activities. Some activities are already being planned, and these will be listed on the Gay Outdoors website in the usual format of trip announcements. Within a half hour drive of Vitambi there are numerous venues for activities such as an airboat swamp ride at the near Big Cypress Seminole Reservation, or hiking/biking on the scenic trail around Lake Okeechobee. There are also hikes to do inside Vitambi Springs, and there is always the heated pool, if you simply just want to chill out for a couple of hours.?After the day's activities, join us for dinner at the restaurant in Bolo Café, and stay afterwards for Vitambi's traditional Saturday night bonfire, followed by fun & games at the bar.
Sunday January 120h is our second day of activities. We are working on getting some excursions organized. Again, these will be noted in the Gay Outdoors website, as they become organized. After dinner, we will gather around the fire ring at our campsite, for our own campfire. If you feel inclined, please feel free to bring beer, wine, or non-alcoholic beverages to share with your friends. Vitambi is working to get their resident astronomer, Bill available that evening with his high powered telescopes to view planets, stars, nebulas and galaxies.
Monday January 21st is a farewell breakfast and check out day.
?What To Bring: ?If you are tent camping, bring the usual gear to make your stay comfortable. At a minimum you should bring: a tent, sleeping pad and bag (this is Florida, but it does get chilly at night in January), flashlight (it gets very dark at night), toiletries, towel, hiking gear with sturdy shoes, or other appropriate activity oriented gear. The pool area is clothing optional, but if you prefer to wear swimming trunks, bring those too. If you plan to stay in one of the campsite's rustic cabins, you will still need to bring gear as noted above except for the tent. If you plan to cook your dinners and/or breakfasts at the campsite, then you should plan on bringing a camping stove with fuel, and a cooler to keep your foodstuff fresh. Ice, charcoal, snacks and toiletry items are available for purchase at the onsite general store.? For the daily activities, bring appropriate gear. For example, for a hike on the Florida Panther Preserve or the Lake Okeechobee Scenic Trail, the usual gear should include at a minimum, a pair of comfortable hiking shoes, some type of sun cover, water & snacks.? Please note that there are no bicycles available for rental at Vitambi or in Clewiston, the nearest town, so if you wish to do some trail biking, you will need to bring your own. Kayak rentals are available at a number of places that are suitable for kayaking.
Signing Up: ?If you want to join Gay Outdoors at its third Florida Gathering, this is what you need to do:
1-Sign-up first at the Gay Outdoors website, whether you are camping or making other arrangements directly with Vitambi.
?2-If you are camping with us for the three nights of the MLK weekend, send me a check for $25 to reserve a spot at the campsite (though again note that specific cabins and/or tentsites are on a first come first use basis). I will be submitting the list of signees to Vitambi in early January, so please make sure your check gets to me by the end of December or by January 2nd at the latest. I will send the address for mailing the check via separate e-mail to participants as they sign up.? If you want to stay at Vitambi camping for a few days before or after the GO Gathering, please make those arrangements separately with Vitambi, as your $25.00 is a special Gay Outdoors rate, and it only covers the three nights of the Gathering.
3-If you decide not to camp with us, and to make other arrangements with Vitambi, I advice doing so at your earliest convenience. Remember that January is a popular month at Vitambi, and Florida in general, and that some of these other accommodations (RV sites in particular), get reserved far in advance, and tend to fill up quickly. ?Please let me know if you are making separate arrangements.
4-On the day you arrive at Vitambi, check in with Martin at the registration desk in the Main Lodge. He will have a list of the paid participants, so just tell them who you are. If you decide to take advantage of the meal plan, you can pay him at that time with cash or credit card.
5-If you want to organize or lead activities, please feel free to post them on the GO website. Mention on your announcement that you are organizing the activity as part of the GO Weekend.? We need trip leaders to organize a number of activities for different levels of fitness. Remember that Gay Outdoors is an all volunteer organization, and the success of the Florida GO Gathering depends on your willingness to participate
Please check the Vitambi website for directions on how to get to Vitambi from a number of different locations in Florida.
Trip Leader
sustaining member
JPHiker
Outdoor Fitness Level: Moderate to Strenuous
Lake Worth, FL
United States
Online Status: OFFLINE
Last Login: 05/05/2019 06:13 AM
Member Since: 11/11/2002
members signed up for this event
JPHiker
Posted Dec 18, 2018 at 10:21 PM
Hi Guys: Let me know if you are camping with us at Tamaho Mesa, and I'll send you the address where you can send me the $25 camping fee. You do not need to call Vitambi unless you are making other lodging arrangements. The $25 reserves you a camping site or rustic cabin bunk at our site for the three nights of the weekend.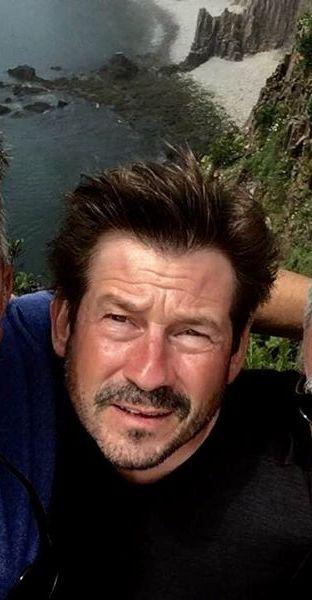 emsinjp
Posted Aug 16, 2018 at 10:27 PM
Looking forward to it once again! Thanks, Carlos!