Cherry Mt. [Mt. Martha & Owl's Head] Beginner Winter Hike
Hiking/Walk DATE: 12/21/2019 - 12/21/2019
Trip/Event Location: Twin Mountain, NH
US
Trip Leader(s): Gandalf
Max # People: 15
Trip Guiding / Event Fee: No, I will not be asking participants for money
Difficulty Level: Moderate
The open ledges of Owl's Head is home to perhaps the best view anywhere of the entire Presidential Range!
Cherry Mountain [3573'] and Owl's Head [3258'] are just 0.8 mile apart on a
...
Driving directions to the location and spot to meet at:
It's approximately 152 miles from Boston and 2 hours and 45 minutes.
Take I-93 North, then U.S. 3 to Twin Mountain. From the traffic lights at the junction of U.S. Highways 3 and 302 in Twin Mountain, drive 2.0 miles north on US 3 and then turn right onto New Hampshire Route 115. Continue north on Route 115 for 1.9 miles. A gravel parking lot is located on the right directly across the highway from the intersection with Lennon Road.
Trip Report/Photos
Elevation:
Mt Martha [3573 feet]
Owls Head [3258 feet] – a spur of Cherry, not the 4,000 footer peak]
Fun Fact: Cherry Mountain used to be called Mt. Martha, after George Washington's wife. Today, it is still commonly known as Mt. Martha in the hiking community.
Parking: Parking lot on Rte 115 across from Lennon Rd. was not plowed and unless you have a 4 wheel drive vehicle, don't try parking. We had a 4 wheel drive truck so not a problem. Long tried to go into the parking lot and got stuck...we had to push him out. So both Long and Bob parked on the shoulder of 115 just past the trailhead.
Cold start! 1° at the trailhead when we started at 9AM. We donned our MicroSpikes and wore them the entire trek. We did a straight out and back to Cherry Mountain Trail and Martha's Mile.
This was our annual holiday hike so we donned our gay apparel of hanging jingle bells off our packs and wearing a variety festive headwear: Santa hats, Antlers and Elf hats! We had a couple of inches of snow with one set of tracks in front of us. Not enough for snowshoes, there were still plenty of rocks poking just below the surface of the snow.

After a mile in, it became more and more winter like that's always beautiful. The snow got deeper now - probably 4-6" of loose powder in spots and there was plenty of ice underneath. We were glad we had our MicroSpikes!
With the snowy landscape and our gay apparel, fa la la la la la,la, la; we were all in a holiday spirit and decided to name ourselves after one of Santa's Reindeer:
Keith – Vixen
Long – Prancer
Bob – Rudolph
Luciano – Comet
Jon – Blitzen
Mike/myself - Dasher
We took an easy pace up Cherry Mountain with a couple of breaks for the ascent. Once we reached the summit of Mt. Martha, we had an enticing view to the heart of the Presidentials! We also went between the footings of a now-removed firetower to an outcrop for a glimpse of Cannon Mountain, Franconia Notch, and the Kinsman Peaks.
The 0.8 mile traverse to Owl's head was quite a winter wonderland. The final scramble over the ledges was sketchy- large sections of ice in between patches of bare rock. The only snow cover was in shady crevices. We took it very slow and made it no problem. Having crampons and ice axe for this section would have made it safer. We thought of turning around and not reaching the peak but we persevered with a bit of anxiety.
We had lunch on an open granite ledge that offered a sweeping panorama, and a little wind on top. We hung out for 20min or so before descending. Didn't see another soul all day!
A special shout out to Keith on his first winter hike! Fully prepared and we hope he will join us on another winter hike real soon!
After the hike, Bob joined us for some snacks and dinner back at our house beside the fireplace
Beautiful day, perfect weather for the first day of winter climb! Cherry Mountain might not be one of the 4000 footers, but it's one of our favorites!
Happy Holidays!!!
~ Mike and Jon
There are 70 photos in Album (Note: Move mouse pointer over larger pic and click on NEXT for better viewing)
What Members Are Saying About This Trip/Event
Viva I due Capitani! Me: out of shape, unwise, old and behind uphill (only!). The trail: pristine, silent, immaculate, immanent, rejuvenating. Buon Natale a Tutti! and...bottoms up !!! - Scorpione
Members That Participated
Gandalf
Outdoor Fitness Level: Very Strenuous
Thornton, NH
United States
Online Status: OFFLINE
Last Login: 09/27/2023 08:52 PM
Member Since: 08/20/2001
JDNnh
Outdoor Fitness Level: Very Strenuous
Thornton, NH
United States
Online Status: OFFLINE
Last Login: 09/11/2023 11:12 AM
Member Since: 10/30/2001
Long.S
Outdoor Fitness Level: Strenuous
Medford, MA
United States
Online Status: OFFLINE
Last Login: 08/27/2023 04:50 AM
Member Since: 12/09/2018
Bobcat
Outdoor Fitness Level: Strenuous
Upton, MA
United States
Online Status: OFFLINE
Last Login: 09/27/2023 09:30 PM
Member Since: 12/16/2008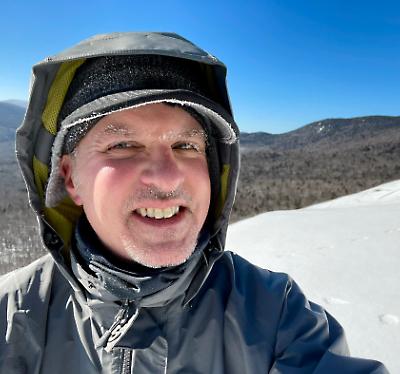 guest member
KeithES
Outdoor Fitness Level: Moderate
Jamaica Plain, MA
United States
Online Status: OFFLINE
Last Login: 08/16/2023 09:11 PM
Member Since: 07/16/2019
Driving My Own Car


(Willing to give guys a ride)

Comment: Looking forward to participating--rather rookie here, my first hike (to say nothing of winter), but it's about time. Happy to give/share a ride from Boston on Friday, though still solidifying plans as to exact timing. If you'd like to coordinate transportation, best to text me at 774 722 2962. Thanks--see you soon! --Keith
guest member
Scorpione
Outdoor Fitness Level: Moderate
Boston / Cape Ann, MA
United States
Online Status: OFFLINE
Last Login: 11/17/2020 04:17 AM
Member Since: 07/25/2013
Driving My Own Car


(Possibly willing to give guys a ride)

Comment: I'd like to spend Friday night at your lodge. Thanks to kind offer of good Samaritan. Luciano
<