A Winter Hike in Scenic Arnold Arboretum
Half Day Hike DATE: 02/19/2022 - 02/19/2022
Trip/Event Location: Boston, MA

Trip Leader(s): emsinjp , JPHiker
Max # People: 16
Trip Guiding / Event Fee: No, I will not be asking participants for money
Difficulty Level: Easy to Moderate
Come on along for yet another fun winter hike in the always beautiful & fascinating Arnold Arboretum! Beginning at the main entrance, our hike will take us throughout the entire preserve for
...
Driving directions to the location and spot to meet at:
We'll meet at 1:00 pm the main entrance to the Arnold Arboretum at 125 Arborway, Boston, MA 02130. You can use that address for Google Maps and GPS. Parking is free along the main road (Arborway) & you can also park in the nearby neigborhood across the street. It's a 10 minute walk from the Forest Hills Station of the MBTA's Orange Line. We'll meet at 1 pm on the main steps in front of the brick Hunnewell Building, which is just inside the main gate at the right.
Trip Report/Photos
Yep - it truly was a very wonderful winter hike with very wonderful guys in the scenic Arnold Arboretum! The roughly five mile trip took us to all corners of the 280 acre expanse, scaling the three big peaks: Peter's, Hemlock and Bussey Hills. Although it was a wintry afternoon with intermittent snow squalls mixed with some sun, we saw the early signs of spring with the flowerig witchhazel shrubs throughout the walk. Another sign of spring was the mud on the trails that caused a couple slow falls and clothes covered in mud! Still, we realized that the winter couldn't be all that bad, as a little corner was hiding thriving cactus and agave plants! Wandering through the beautiful Pinetum we marveled at the large, unusual and awesome Dawn Redwoods (Metasequoia Glyptostroboides) - once through to be extinct and prehistoric, but discovered in the 1940s growing in a hidden grove in central China by Arboretum botanists. On the summit of Peter's Hill we took in the ethereal view of the Boston skyline through the light snow, while an interloper to our group (Kevin the Teamster) brightened up our spirits with his story of the 1887 Forest Hills Train Disaster. Reaching Hemlock Hill, Jonny described the the ravages to the magnificent hemlock grove caused by the invasive woolly adelgid insect. On a positive note to that, Carlos pointed out an area of the Hill where insect-resistant hemlocks are now planted. Once atop the Hemlock Hill summit, Ed described the infamous Bussey Brook Murders of 1865, while others brought up the Annie Dookhan testing scandal as we looked over to the Brutalist State Testing Lab on the horizon. Hiking over to Bussey Hill, we manged to glimpse the beautiful skyline of the Blue Hills and the looming Great Blue Hill - and the distant view of Boston as the sun was setting was magnificent. We ended our wonderful hike with everyone in fine spirits, and a large number of us had an absolutely delicious dinner (while doing some great shcmoozing? at the nearby Noodle Barn in Jamaica Plain center. Bottom line: an incredible day was had by all!!
There are 29 photos in Album (Note: Move mouse pointer over larger pic and click on NEXT for better viewing)
What Members Are Saying About This Trip/Event
What? Nobody wearing shorts? Sounds like you guys rocked it! - Gandalf
Members That Participated
emsinjp
Outdoor Fitness Level: Moderate to Strenuous
Jamaica Plain, MA
United States
Online Status: OFFLINE
Last Login: 07/05/2022 10:36 PM
Member Since: 03/11/2010
JPHiker
Outdoor Fitness Level: Moderate
Lake Worth Beach, FL
United States
Online Status: OFFLINE
Last Login: 06/27/2022 10:35 PM
Member Since: 11/11/2002
elisegev
Outdoor Fitness Level: Moderate to Strenuous
Boston, MA
United States
Online Status: OFFLINE
Last Login: 07/04/2022 09:07 AM
Member Since: 03/30/2019
regularguyma
Outdoor Fitness Level: Moderate
BOSTON, MA
United States
Online Status: OFFLINE
Last Login: 07/04/2022 01:00 PM
Member Since: 10/08/2003
benj58
Outdoor Fitness Level: Moderate
Waltham, MA
United States
Online Status: OFFLINE
Last Login: 07/05/2022 07:24 PM
Member Since: 10/30/2001
Ricardo
Outdoor Fitness Level: Moderate to Strenuous
Boston, MA
United States
Online Status: OFFLINE
Last Login: 07/02/2022 05:05 PM
Member Since: 05/24/2020
mtrunner
Outdoor Fitness Level: Strenuous
Madison, NH
United States
Online Status: OFFLINE
Last Login: 07/04/2022 04:09 PM
Member Since: 08/23/2021
Rob Bonney
Outdoor Fitness Level: Strenuous
Salem, MA
United States
Online Status: OFFLINE
Last Login: 06/26/2022 08:33 PM
Member Since: 06/16/2020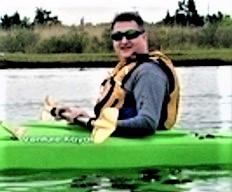 guest member
JMitch
Outdoor Fitness Level: Easy to Moderate
Buzzards Bay, MA
United States
Online Status: OFFLINE
Last Login: 05/13/2022 06:17 AM
Member Since: 01/29/2022
jcmulloy
Outdoor Fitness Level: Moderate to Strenuous
Salem, MA
United States
Online Status: OFFLINE
Last Login: 06/28/2022 01:14 AM
Member Since: 06/17/2020
HPC72
Outdoor Fitness Level: Moderate to Strenuous
Boston , MA
United States
Online Status: OFFLINE
Last Login: 06/25/2022 09:52 AM
Member Since: 09/26/2019
JR
Outdoor Fitness Level: Strenuous
Boston, MA
United States
Online Status: OFFLINE
Last Login: 07/05/2022 11:52 AM
Member Since: 10/18/2004
sustaining member
dochal3
Outdoor Fitness Level: Moderate to Strenuous
boston, MA
United States
Online Status: OFFLINE
Last Login: 06/22/2022 04:44 PM
Member Since: 01/16/2008
<