Mt. Agamenticus Three Hills Hike
Half Day Hike
DATE: Nov 06, 2021

END DATE: Nov 06, 2021

Hike/Event Location: Ogunquit ME
Trip Leader(s)
Gandalf
Thornton, NH United States,
JDNnh
Manchester, NH United States
Meeting Time: 10:00 AM
Max # People: 10
Hike Guiding / Event Fee: No, I will not be asking participants for money
Hike Difficulty Level:
Moderate
(Do you qualify to attend with this hike difficulty rating? Click Here.)
Sign Up To This Trip/Event
You must be a least a guest member to participate. Comments such as "+1" or "bringing a friend" are NOT permitted. All participants must sign-up for the event individually.
Select your mode of transportation, make any comments and then click on button.
You are not logged in.
Please, Log In
Disclaimer: The club and its members take no responsibility and will not be held responsible for any injuries or accidents that may occur during club events. Outdoor sports are inherently dangerous and accidents will happen. By joining the club or participating in any events posted on our website you are taking responsibility for your own safety and well-being. Anyone with an internet connection can post a trip on our web site. It is your responsibility to determine if this person has the experience and competence to lead the trip. We do not certify or confirm the qualifications of any of our members to lead or participate in trips.
Summary
This hike is more challenging that the usual up and down to the summit!
Come for an exhilarating hike at a lower elevation in southern Maine that affords incredible 360 degree views with autumn foliage! On a clear day we can see white capped Mt. Washington on one side and the ocean on the other. Simply amazing! We will explore some of the extensive trails at Mt Agamenticus [691'] that includes three prominent hills. We will hike approximately 6-7 miles.
The trail network consists of rolling terrain with some steep sections with uneven footing. It is expected that participants have been doing some recent hiking and are able to do this mileage. Don't forget to bring wind/rain shell, insulated layers, hat, gloves, water, lunch, snacks, etc. along with whatever you typically have for a hiking excursion in the shoulder season. We'll have lunch on top of one the hills.
Directions To Trailhead Parking Lot
Directions to Mount A from the South (using Route 1):
Take I-95 North into Maine. Take Exit 7, York (the last exit before the tollbooth for the Maine Turnpike).
Follow signs to Route 1 North (keeping right after the exit ramp). Turn left onto Route 1 North.
Approximately 3.5 miles after turning onto Route 1, turn left on Mountain Road (Across from Flo's Hotdog Stand). Follow Mountain Road for approximately 4 miles to a stop sign after crossing the interstate. Turn right and continue on Mountain Road for approximately two and a half miles from the interstate overpass. There is a gravel parking lot on the right where we will begin our hike. We are driving a blue Toyota Tacoma Truck.
Directions to Mount Agamenticus from the North:
Take I-95 South to Wells (exit 19).
Turn left from exit onto route 109. Go 1 ½ to 2 miles to route 1.
Turn right (south) onto route 1.
Follow route 1 into Ogunquit and through "downtown."
At the flashing yellow light hanging over the road, turn right onto Agamenticus Road (turns into Clay Hill Road). Continue about 4 miles (crossing over the Maine Turnpike) to the T-intersection at the end.
Turn right onto Mountain Road and follow it for about 1 mile.
There is a gravel parking lot on the right where we will begin our hike. We are driving a blue Toyota Tacoma Truck.
Trip Leader(s)
sustaining member
Gandalf
Outdoor Fitness Level: Very Strenuous
Thornton, NH
United States
Online Status: OFFLINE
Last Login: 10/17/2021 08:19 PM
Member Since: 08/20/2001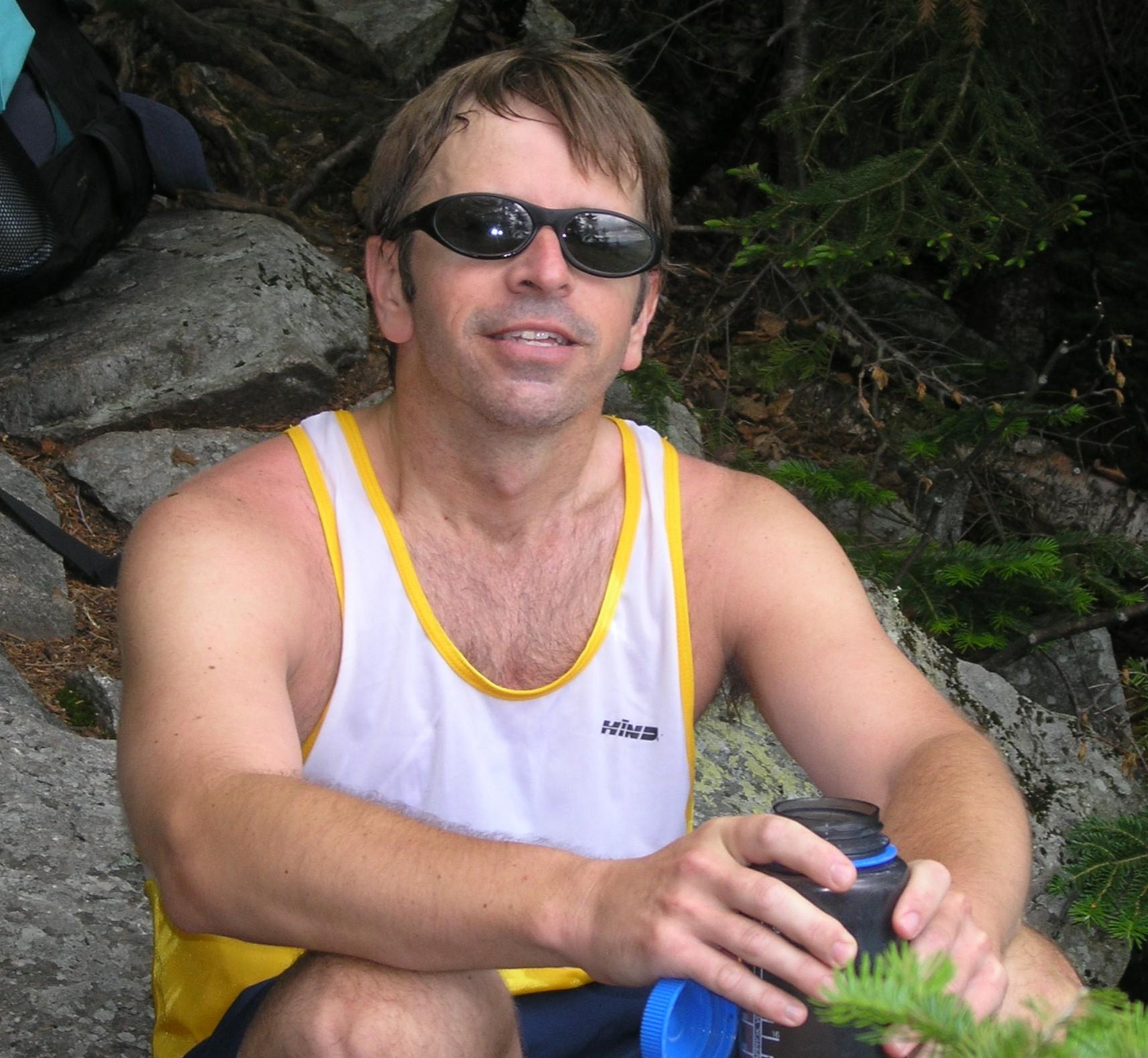 sustaining member
JDNnh
Outdoor Fitness Level: Very Strenuous
Manchester, NH
United States
Online Status: OFFLINE
Last Login: 10/17/2021 09:39 AM
Member Since: 10/30/2001