Annual Spring Social
Social Event
DATE: Apr 27, 2019

END DATE: Apr 27, 2019

Trip/Event Location: Manchester NH
Trip Leader(s)
kayakhike
Chichester, NH United States
Meeting Time: 6:00 PM
Max # People: 60
Trip Guiding / Event Fee: No, I will not be asking participants for money
Difficulty Level:
Easy
(Do you qualify to attend with this trip difficulty rating? Click Here.)
Region: New England
Sign Up To This Trip/Event
You must be a least a guest member to participate. Comments such as "+1" or "bringing a friend" are NOT permitted. All participants must sign-up for the event individually.
Select your mode of transportation, make any comments and then click on button.
You are not logged in.
Please, Log In
Trip Leaders can click here to edit or delete this activity.
Disclaimer: The club and its members take no responsibility and will not be held responsible for any injuries or accidents that may occur during club events. Outdoor sports are inherently dangerous and accidents will happen. By joining the club or participating in any events posted on the GayOutdoors web page you are taking responsibility for your own safety and well-being. Anyone with an internet connection can post a trip on the GayOutdoors web site. It is your responsibility to determine if this person has the experience and competence to lead the trip. GayOutdoors does not certify or confirm the qualifications of any of its members to lead or participate in trips.
Summary
Get together with your GayOutdoors friends and make some new ones. Everyones welcome - member or not.
This is our 9th Spring Social located at the Breezeway Pub in Manchester NH from 6-9pm, for our GayOutdoors members and their friends. We have a great turnout with members from all over our region! It's a come as you are, relaxed evening.
It's the perfect way to check out GayOutdoors and get a good sense of what we're all about. The Breezeway Pub will once again be providing us with appetizers.
If you have questions about membership or events, here's your opportunity to meet members and get your questions answered! Chat us up about your favorite outdoor destination. Get advice on gear or find buddies to join you on your next adventure. Plan to meet with members you will be going on trips with this summer.
See you on April 27th!
Anthony and Craig
The Breezeway Pub is located at 14 Pearl Street, Machester NH 03101. There is a parking lot behind the Breezeway. Please read the signs because there are NO PARKING spots that are enforced.
Trip Leader
kayakhike
Outdoor Fitness Level: Moderate
Chichester, NH
United States
Online Status: OFFLINE
Last Login: 07/14/2019 03:31 PM
Member Since: 01/29/2012
members signed up for this event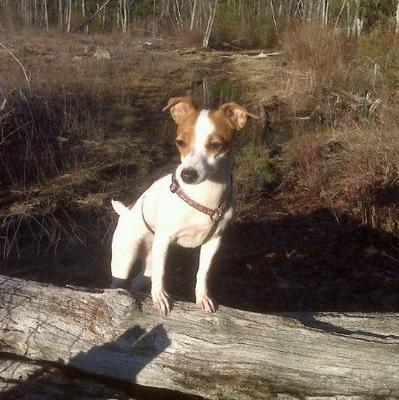 guest member
Pipester
Outdoor Fitness Level: Easy
Chichester, NH
United States
Online Status: OFFLINE
Last Login: 02/28/2019 04:18 PM
Member Since: 04/03/2015
sedonahikerman
Outdoor Fitness Level: Moderate to Strenuous
Plainville, MA
United States
Online Status: OFFLINE
Last Login: 08/17/2019 01:48 PM
Member Since: 07/23/2014
Driving My Own Car


(Willing to give guys a ride)
TIGER1058
Outdoor Fitness Level: Moderate
KINGSTON, RI
United States
Online Status: OFFLINE
Last Login: 08/13/2019 11:58 AM
Member Since: 08/21/2007
Driving My Own Car


(Willing to give guys a ride)
guest member
btmitch
Outdoor Fitness Level: Moderate
Boston, MA
United States
Online Status: OFFLINE
Last Login: 07/10/2019 09:24 PM
Member Since: 11/21/2015
markus24
Outdoor Fitness Level: Moderate to Strenuous
Center Barnstead, NH
United States
Online Status: OFFLINE
Last Login: 08/11/2019 10:29 PM
Member Since: 08/29/2009
Driving My Own Car


(Possibly willing to give guys a ride)
mjc652
Outdoor Fitness Level: Moderate
Amherst, NH
United States
Online Status: OFFLINE
Last Login: 08/11/2019 12:52 PM
Member Since: 08/05/2018
Driving My Own Car


(Possibly willing to give guys a ride)
HikerLegs
Outdoor Fitness Level: Strenuous
Manchester, NH
United States
Online Status: OFFLINE
Last Login: 08/08/2019 12:45 AM
Member Since: 03/03/2002
Driving My Own Car


(Willing to give guys a ride)
Discuss This Trip/Event