Mt. Waumbek Hike
4000 Footer DATE: 08/21/2021 - 08/21/2021
Trip/Event Location: Jefferson, NH

Trip Leader(s): Gandalf , JDNnh
Max # People: 10
Trip Guiding / Event Fee: No, I will not be asking participants for money
Difficulty Level: Moderate to Strenuous
Enjoy a 7.2 mile moderate hike with an elevation gain of 2729 feet through a beautiful hardwood forest to Mount Waumbek (a NH 4000 footer) via the Starr King Trail. Although the summit of Waumbek is
...
Driving directions to the location and spot to meet at:
This trail begins on Starr King Road, a gravel road to several houses that leaves the north side of US 2 [trail sign] 0.2 miles east of its junction with NH 115A. Go up road, always bearing left to avoid driveways on the right, then bear right into small parking lot at 0.25 mile. We'll be driving a blue Toyota Tacoma.
Trip Report/Photos
The moderate hike to Starr King and Waumbek was ideal today since the air was so humid! The path has good footing and never has a steep grade. We enjoyed seeing a variety of mushrooms and mossy sections. Some views of the Presidential Range peaks and Mt Washington were veiled with haze and clouds. The best viewpoints are at Mt Starr King and in the blowdown area just beyond the summit of Mt Waumbek off the Kilkenny Ridge Trail. Nice to meet all the friendly hikers and dogs during the day.
We were so hot and sweaty from the humidity that we jumped into the cool water of the Mad River at our house and scrubbed the mud off our legs. After the swim Jon cooked up a delicious Espanaca Chicken with corn black bean salad, Spanish rice and nachos. Ole! Yummy!!!
It was good to reconnect with our friend Jonny and whom we haven't seen in years. We welcome Chris on his first hike with us and looking forward to see him and his partner Ronnie on future adventures. And last but not least, we thank our true and faithful 4,000 footers hiking buddies Ricardo, Randy and Bob. Good time by all!
There are 60 photos in Album (Note: Move mouse pointer over larger pic and click on NEXT for better viewing)
Members That Participated
Gandalf
Outdoor Fitness Level: Very Strenuous
Thornton, NH
United States
Online Status: OFFLINE
Last Login: 09/25/2023 02:37 PM
Member Since: 08/20/2001
JDNnh
Outdoor Fitness Level: Very Strenuous
Thornton, NH
United States
Online Status: OFFLINE
Last Login: 09/11/2023 11:12 AM
Member Since: 10/30/2001
Ricardo
Outdoor Fitness Level: Moderate to Strenuous
Boston, MA
United States
Online Status: OFFLINE
Last Login: 08/19/2023 12:23 AM
Member Since: 05/24/2020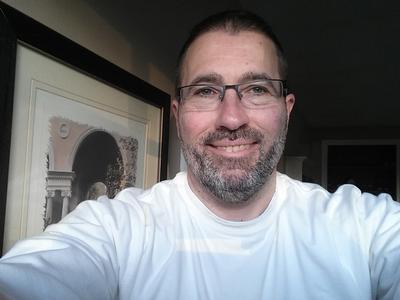 guest member
Dell
Outdoor Fitness Level: Moderate to Strenuous
South Tamworth, NH
United States
Online Status: OFFLINE
Last Login: 08/15/2023 10:43 AM
Member Since: 04/23/2016
dpbyrnes
Outdoor Fitness Level: Moderate to Strenuous
Ipswich, MA
United States
Online Status: OFFLINE
Last Login: 09/10/2023 12:03 PM
Member Since: 01/24/2009
JR
Outdoor Fitness Level: Strenuous
Boston, MA
United States
Online Status: OFFLINE
Last Login: 09/25/2023 12:02 PM
Member Since: 10/18/2004
guest member
csmith71
Outdoor Fitness Level: Moderate to Strenuous
Ossipee, NH
United States
Online Status: OFFLINE
Last Login: 06/05/2023 07:54 PM
Member Since: 05/12/2013
Bobcat
Outdoor Fitness Level: Strenuous
Upton, MA
United States
Online Status: OFFLINE
Last Login: 09/24/2023 09:39 PM
Member Since: 12/16/2008
<