Slide Mountain [Catskills] Hike
Hiking/Walk DATE: 11/09/2013 - 11/09/2013
Trip/Event Location: Phoenicia, NY
US
Trip Leader(s): Gandalf , JDNnh
Max # People: 15
Trip Guiding / Event Fee: No, I will not be asking participants for money
Difficulty Level: Moderate
Slide Mountain is at 4,180 feet. This will be a loop hike. With the summit becoming overgrown with trees, this is an ideal time of year to visit now that the leaves have fallen. It will take 4.5 hours
...
Driving directions to the location and spot to meet at:
Take the New York State Thruway to Exit 19 [Kingston]. Proceed west on N.Y. Route 28 for about 30 miles to the hamlet of Big Indian. Turn left and proceed south on County Route 47 for about six miles to a hairpin turn in the road, the continue for another two miles, past the Winnisook Club, to a parking area for Slide Mountain, marked by a wooden sign, on the left side of the road. We are driving a blue Toyota FJ Cruiser.
Trip Report/Photos
Yes!! We did not let the trace of snow on the ground scare us off and hiked up the highest peak in the Catskills, Slide Mountain. Oh and yes, this was Mike's final peak to finish hiking up all the 115 Northeast 4,000 footers that began 40 years ago. It was a cloudy morning with tempatures in the 30's so we had to bundle up at the start.
Jon and I have never been in this area of the Catskills before. After some research, we decided to hike up the mountain via the Curtis-Omsbree [CO] trail. As a background, there are three ways to hike up: Phonecia East Branch [P-EB], Curtis Omsbree [blue marked] and the red marked Wittenberg-Cornell-Slide [WCS] trails but only the Wittenberg-Cornell-Slide trail goes all the way to the summit.
The trailhead is conveniently located at one end of the parking area for Slide Mountain. We started on the yellow blazed P-EB trail, skipping across a tiny brook, up a rather steep rocky climb and continued on a reasonably gradient climb for 0.7 miles. After passing the red marked WCS trail, we continued another 0.8 miles to the junction of the blue blazed CO trail.
The junction is hard to miss. There is a stone marker erected in memory of William Curtis and Allan Omsbree, who had laid the trail out and unfortunately died in a snowstorm while hiking in our playground back in New Hampshire. Continuing up the blue blazed trail we passed through rocky outcrops with hanging icicles. After a heart pumping climb we reached a great lookout point.
The lookout point is at 3,500 feet in altitude, approximately halfway up the way to the summit, and offers a spectacular view of the Catskills ranges. Continuing along the blue trail, with snow now appearing on balsam firs. Continuing along the blue trail, we came to a fork, where we turned right onto the red blazed WCS trail. On the way to the summit we stopped at a spot just before which does have good views of the East. OK, this is one tricky summit. There is, well, no view from here. Just a small concrete block marking the highest point.
But a bit further over on the other side of the red trail, there is a rocky outcrop, the perfect location to pop the bottle of champagne and toast to Mike's accomplishment!! It became sunny so we enjoyed our sandwiches and lunch.
I had read that there was plaque off this ledge but it was not obvious. When I got back home, I read that it was on the underside of the rock that we were on having lunch. If we had continued just a bit further, we would have seen it. The plaque is for John Burroughs who rested many a time at the exact spot we were having lunch and drew inspiration for many of naturalist essays.
Incidentally, as one of the members of our group did earlier this year [Richard], the WCS trail traverses three peaks ~ Cornell, Wittenberg and Slide Mountains for a total of 14 miles round trip. I think Richard was up for doing it again but being cognizant of the fact there is not much daylight this time of year, we decided to stay with our original plan. :-)
After resting for about 30 minutes, we descended via the red WCS trail almost all the way. With the leaves off the trees this time of year, we were able to enjoy views that would otherwise would have been blocked in the summer. For the last 0.7 miles we took the yellow trail that we started out with down to the parking area. The red trail is more rocky and definitely wasn't as much fun as the blue one. Anyway, I would definitely recommend going up the blue trail as we did.
The total trail length was 6.2 miles which we completed in 5 hours including the 30 minute lunch stop, a few minutes at three outlooks and a few more for photo-taking. The trail is well marked and I would classify it on the easier side of moderate.
All in all a great day out in nature with fellow GOers to celebrate Mike's finish of hiking up all 115 Northeast 4,000 footers!
~ Mike Boisvert
There are 27 photos in Album (Note: Move mouse pointer over larger pic and click on NEXT for better viewing)
Members That Participated
Gandalf
Outdoor Fitness Level: Very Strenuous
Thornton, NH
United States
Online Status: OFFLINE
Last Login: 09/25/2023 02:37 PM
Member Since: 08/20/2001
JDNnh
Outdoor Fitness Level: Very Strenuous
Thornton, NH
United States
Online Status: OFFLINE
Last Login: 09/11/2023 11:12 AM
Member Since: 10/30/2001
Richardg
Outdoor Fitness Level: Strenuous
NYC/Hudson Valley, NY
United States
Online Status: OFFLINE
Last Login: 09/25/2023 11:44 AM
Member Since: 09/23/2013
Driving My Own Car


(Willing to give guys a ride)

Comment: See you there!
guest member
hauke
Outdoor Fitness Level: Moderate
Cheyenne, WY
United States
Online Status: OFFLINE
Last Login: 07/06/2023 09:31 AM
Member Since: 03/18/2011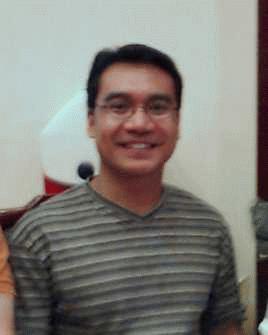 guest member
mrmichang
Outdoor Fitness Level: Moderate to Strenuous
Yonkers and Binghamton, NY
United States
Online Status: OFFLINE
Last Login: 06/25/2023 09:28 AM
Member Since: 01/07/2004
<