Cannon Mt. Cable Car Up Then Hike Down
Hiking/Walk DATE: 07/13/2013 - 07/13/2013
Trip/Event Location: Lincoln, NH
US
Trip Leader(s): Gandalf , JDNnh
Max # People: 50
Trip Guiding / Event Fee: Yes, but only to cover shared expenses, and I too am paying
Difficulty Level: Easy
As part of the GO Gathering, take the tram cable car up the summit [4,080'] and then hike down!
It doesn't get any easier than this! On a clear day you can see mountains in four states and Canada. We
...
Driving directions to the location and spot to meet at:
Take I-93 north, or south, depending on your starting point. Once you have reached Franconia Notch State Park, I-93:
Exit 34B - Cannon Mountain Tramway
We'll meet you at the door before entering the building at 11:00AM. We'll be wearing day packs.
Trip Report/Photos
We wanted to see views from the top of Cannon Mt. in Franconia Notch so we got together at 11AM and took the tram up. Once we got off the tram, we took the Rim Trail that gets a little crowded and found a nice sunny ledge to have a leisurely lunch. We then continued up to the Lookout Tower at 4,077 feet where we got some great views up there.
We retraced our steps on the Rim Trail and hiked down using the Kinsman Ridge Trail. We then reached thed OUTLOOK side path where we saw a great perspective of Franconia Notch and the Franconia Ridge from the cliffs we were on.
We descended down a very steep, rocky and eroded trail; some of us ended up sliding and getting scraped up! It forced us to slow down and be mindful of what we were doing. A few guys says it was the most technical descent they have ever done on a trail.
We had a great view of Echo Lake as we continued our descent on a combination of boulders, rock slabs, crushed stone and dirt.
Afterwards we all went back to the GO Gathering to socialize and feast on an incredible potluck dinner.
There are 33 photos in Album (Note: Move mouse pointer over larger pic and click on NEXT for better viewing)
Members That Participated
Gandalf
Outdoor Fitness Level: Very Strenuous
Thornton, NH
United States
Online Status: OFFLINE
Last Login: 09/25/2023 02:37 PM
Member Since: 08/20/2001
JDNnh
Outdoor Fitness Level: Very Strenuous
Thornton, NH
United States
Online Status: OFFLINE
Last Login: 09/11/2023 11:12 AM
Member Since: 10/30/2001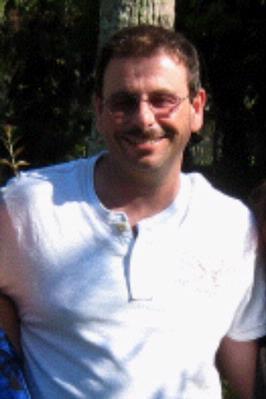 guest member
tomfrommass
Outdoor Fitness Level: Moderate
North Oxford, MA
United States
Online Status: OFFLINE
Last Login: 09/16/2020 12:31 PM
Member Since: 06/26/2007
JPHiker
Outdoor Fitness Level: Moderate
Lake Worth Beach, FL
United States
Online Status: OFFLINE
Last Login: 09/17/2023 12:19 PM
Member Since: 11/11/2002
<