Mt. Wolf
Hiking/Walk DATE: 10/06/2012 - 10/06/2012
Trip/Event Location: Easton, NH
US
Trip Leader(s): Gandalf , JDNnh
Max # People: 15
Trip Guiding / Event Fee: No, I will not be asking participants for money
Difficulty Level: Moderate to Strenuous
This is a Appalachian Trail section hike to Mount Wolf which provides good fall foliage views to Franconia Ridge, brooks, and rock scrambles. It follows Reel Brook Trail all the way to
...
Driving directions to the location and spot to meet at:
The Reel Brook Trailhead is located in Easton, New Hamphire.
From Route 116 turn onto Reel Brook Road which is on the east side of Rt. 116 in Easton. This turn-off is marked by a hiker sign and in on the right, 3.7 miles north of the junction with Routes 112 and 116; or 1.1 miles south of Easton's town hall.
Reel Brook Road is rough even in summer.
Follow Reel Brook Road for 0.6 mile, until you see another hiker sign, then take a left [if you dare] onto a small field that serves as a parking area. This will probably be no problem for SUV's, but cars with low underbodies need to be careful of all the rock popping out of the ground. Once you get past the entry way, the field itself is much smoother.
Trip Report/Photos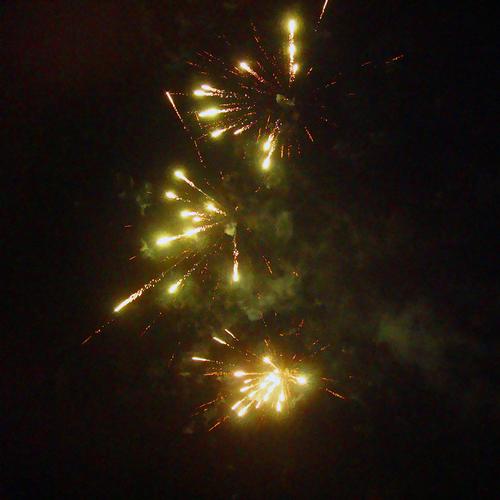 The morning hike up Mt. Wolf was cool, dry and delightful. The afternon return to base was a wash, a downpour fit for a fish. But the company was delightful, and the rewards at "base camp" (notably including, but not limited to, Jon's awesome cuisine and Mike's unlimited hospitality) made this a trip not to be missed. Good friends, good times, fireworks and a birthday celebration. What more could anyone want?
There are 36 photos in Album (Note: Move mouse pointer over larger pic and click on NEXT for better viewing)
What Members Are Saying About This Trip/Event
Muchas gracias a todos mis compañeros de esta gran odisea. See, haven't moved to Florida yet, and I've already forgotten my English.... - JPHiker
Members That Participated
Gandalf
Outdoor Fitness Level: Very Strenuous
Thornton, NH
United States
Online Status: ONLINE
Last Login: 09/25/2023 02:37 PM
Member Since: 08/20/2001
JDNnh
Outdoor Fitness Level: Very Strenuous
Thornton, NH
United States
Online Status: OFFLINE
Last Login: 09/11/2023 11:12 AM
Member Since: 10/30/2001
VideoCowboy
Outdoor Fitness Level: Moderate
Cambridge, MA
United States
Online Status: OFFLINE
Last Login: 01/06/2020 09:11 AM
Member Since: 05/27/2012
Driving My Own Car


(Possibly willing to give guys a ride)

Comment: Book me for a bunk both nights? (please)
JPHiker
Outdoor Fitness Level: Moderate
Lake Worth Beach, FL
United States
Online Status: OFFLINE
Last Login: 09/17/2023 12:19 PM
Member Since: 11/11/2002
markus24
Outdoor Fitness Level: Moderate to Strenuous
Gilmanton IW, NH
United States
Online Status: OFFLINE
Last Login: 02/28/2023 04:21 PM
Member Since: 08/29/2009
WalkaboutBrian
Outdoor Fitness Level: Moderate to Strenuous
Gilmanton IW, NH
United States
Online Status: OFFLINE
Last Login: 07/24/2022 12:09 PM
Member Since: 02/17/2009
HikerBiker
Outdoor Fitness Level: Moderate to Strenuous
Londonderry, NH
United States
Online Status: OFFLINE
Last Login: 09/17/2023 02:04 PM
Member Since: 02/23/2003
<