Mt. Waumbek Hike
4000 Footer
DATE: Aug 21, 2021

END DATE: Aug 21, 2021

Hike/Event Location: Jefferson NH
Trip Leader(s)
Gandalf
Thornton, NH United States,
JDNnh
Manchester, NH United States
Meeting Time: 9:00 AM
Max # People: 10
Hike Guiding / Event Fee: No, I will not be asking participants for money
Hike Difficulty Level:
Moderate to Strenuous
(Do you qualify to attend with this hike difficulty rating? Click Here.)
Sign Up To This Trip/Event
You must be a least a guest member to participate. Comments such as "+1" or "bringing a friend" are NOT permitted. All participants must sign-up for the event individually.
Select your mode of transportation, make any comments and then click on button.
You are not logged in.
Please, Log In
Disclaimer: The club and its members take no responsibility and will not be held responsible for any injuries or accidents that may occur during club events. Outdoor sports are inherently dangerous and accidents will happen. By joining the club or participating in any events posted on our website you are taking responsibility for your own safety and well-being. Anyone with an internet connection can post a trip on our web site. It is your responsibility to determine if this person has the experience and competence to lead the trip. We do not certify or confirm the qualifications of any of our members to lead or participate in trips.
Summary
Enjoy a 7.2 mile moderate hike with an elevation gain of 2729 feet through a beautiful hardwood forest to Mount Waumbek (a NH 4000 footer) via the Starr King Trail. Although the summit of Waumbek is wooded, we will summit Starr King (on the NH 52 WAV list) enroute, which offers a spectacular view of the presidential range on a clear day.
Don't forget to bring wind/rain shell, water, lunch, snacks, bug repellent, sunscreen, etc. along with whatever you typically have for a hiking excursion. We'll have lunch on at the summit.
Social Mixer: Following the hike, everyone is welcome back at our house in Waterville Valley to hang out for a couple hours alongside the Mad River for swimming/sunbathing, socialize around the deck and enjoy a BBQ! It's BYOB and it costs $10 per person. Bring your swim trunks/towel. We have to cross the shallow Mad River to reach our sandy beach so bring sandals or old sneakers; flip flops will not work.
Lodging Option: Bunk beds are available at our house near Waterville Valley, NH for Friday and Saturday night for with proof of vaccination. Its $25 dollars Friday night and $35 Saturday that includes BBQ. Coffee/bagels each morning and linen/blankets/towels are provided. Limited to four so email us ASAP to reserve a bunk!
Directions To Trailhead Parking Lot
This trail begins on Starr King Road, a gravel road to several houses that leaves the north side of US 2 [trail sign] 0.2 miles east of its junction with NH 115A. Go up road, always bearing left to avoid driveways on the right, then bear right into small parking lot at 0.25 mile. We'll be driving a blue Toyota Tacoma.
Trip Leader(s)
Gandalf
Outdoor Fitness Level: Very Strenuous
Thornton, NH
United States
Online Status: ONLINE
Last Login: 09/27/2021 08:52 PM
Member Since: 08/20/2001
JDNnh
Outdoor Fitness Level: Very Strenuous
Manchester, NH
United States
Online Status: OFFLINE
Last Login: 08/15/2021 07:30 PM
Member Since: 10/30/2001
members signed up for this event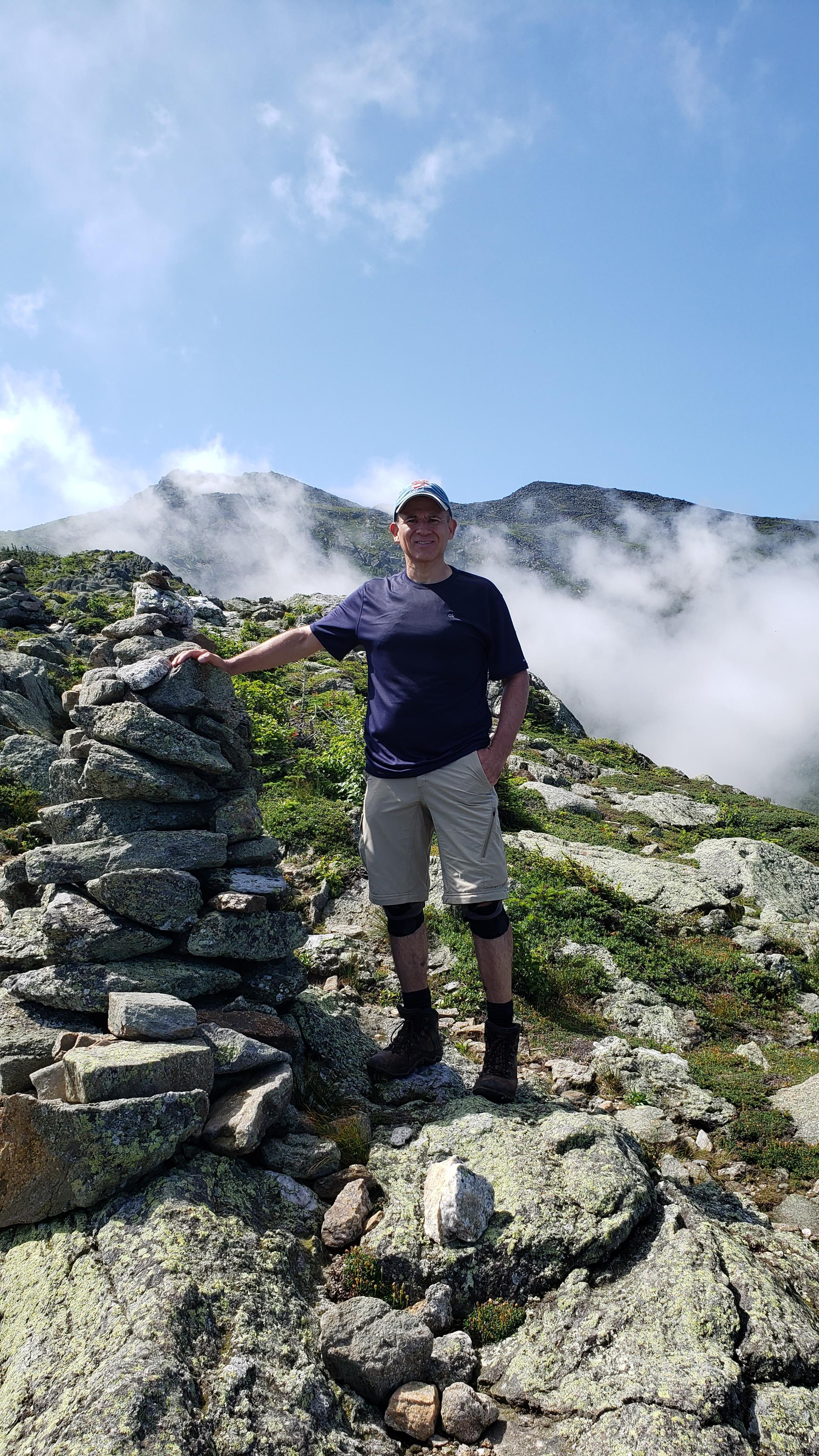 guest member
Ricardo
Outdoor Fitness Level: Moderate to Strenuous
Boston, MA
United States
Online Status: OFFLINE
Last Login: 09/02/2021 11:01 PM
Member Since: 05/24/2020
Driving My Own Car


(Possibly willing to give guys a ride)
Dell
Outdoor Fitness Level: Moderate to Strenuous
South Tamworth, NH
United States
Online Status: OFFLINE
Last Login: 09/27/2021 08:50 AM
Member Since: 04/23/2016
Driving My Own Car


(Willing to give guys a ride)
dpbyrnes
Outdoor Fitness Level: Moderate to Strenuous
Ipswich, MA
United States
Online Status: OFFLINE
Last Login: 09/27/2021 09:20 AM
Member Since: 01/24/2009
Driving My Own Car


(Willing to give guys a ride)
JR
Outdoor Fitness Level: Strenuous
Boston, MA
United States
Online Status: OFFLINE
Last Login: 09/27/2021 06:16 PM
Member Since: 10/18/2004
Driving My Own Car


(Possibly willing to give guys a ride)
csmith71
Outdoor Fitness Level: Moderate to Strenuous
Ossipee, NH
United States
Online Status: OFFLINE
Last Login: 09/19/2021 12:19 PM
Member Since: 05/12/2013
Driving My Own Car


(Willing to give guys a ride)
Bobcat
Outdoor Fitness Level: Strenuous
Upton, MA
United States
Online Status: OFFLINE
Last Login: 09/26/2021 05:22 PM
Member Since: 12/16/2008
Driving My Own Car


(Possibly willing to give guys a ride)
Discuss This Trip/Event