Wachusett Mountain
Half Day Hike DATE: 05/21/2023 - 05/21/2023
Trip/Event Location: Princeton, MA

Trip Leader(s): Carl_B
Max # People: 15
Trip Guiding / Event Fee: No, I will not be asking participants for money
Difficulty Level: Easy to Moderate
Join us for an easy/moderate hike at Wachusett Mountain State Reservation in Princeton, MA. This loop is 3.8 miles with 1,072' of elevation gain. It should take us about 2.5 hours to
...
Driving directions to the location and spot to meet at:
We will meet up in front of the Wachusett Mountain State Reservation Headquarters at 345 Mountain Road, Princeton, MA 01541. There is a parking lot that fills up quickly. Parking in the lot is $5 for MA residents and $20 for non-MA residents, but parking is free in perimeter parking lots on roads outside of the park. Please note there is a ski area lower on the mountain—make sure you are entering at the DCR park, not the ski area.
Trip Report/Photos
Thank you everyone who joined us for the climb of Wachusett Mountain today! There were nine of us (and Gracie) and it ended up being a perfect day for it. Though muddy in spots, the trail was in good condition despite yesterday's rain. The conversations were fun and flowed throughout the hike. I look forward to seeing everyone on the trail again soon!
Best,
Carl
There are 2 photos in Album (Note: Move mouse pointer over larger pic and click on NEXT for better viewing)
What Members Are Saying About This Trip/Event
Members That Participated
Carl_B
Outdoor Fitness Level: Strenuous
Leominster, MA
United States
Online Status: OFFLINE
Last Login: 05/27/2023 08:48 PM
Member Since: 06/21/2014
Bobcat
Outdoor Fitness Level: Strenuous
Upton, MA
United States
Online Status: OFFLINE
Last Login: 05/27/2023 10:28 PM
Member Since: 12/16/2008
Twigs
Outdoor Fitness Level: Moderate
Townsend, MA
United States
Online Status: OFFLINE
Last Login: 05/27/2023 10:06 AM
Member Since: 08/18/2022
emsinjp
Outdoor Fitness Level: Moderate to Strenuous
Jamaica Plain, MA
United States
Online Status: OFFLINE
Last Login: 05/27/2023 09:43 PM
Member Since: 03/11/2010
Online Status: OFFLINE
Last Login: 04/27/2023 01:08 PM
Member Since: 12/15/2020
Bob Mcgee
Outdoor Fitness Level: Moderate to Strenuous
Winthrop, MA
United States
Online Status: OFFLINE
Last Login: 05/27/2023 07:02 PM
Member Since: 09/19/2012
sustaining member
rolshausenii
Outdoor Fitness Level: Moderate to Strenuous
Cambridge, MA
United States
Online Status: OFFLINE
Last Login: 05/10/2023 05:00 PM
Member Since: 06/30/2019
guest member
Buddy5289
Outdoor Fitness Level: Moderate to Strenuous
Leominster, MA
United States
Online Status: OFFLINE
Last Login: 05/27/2023 05:58 PM
Member Since: 01/14/2022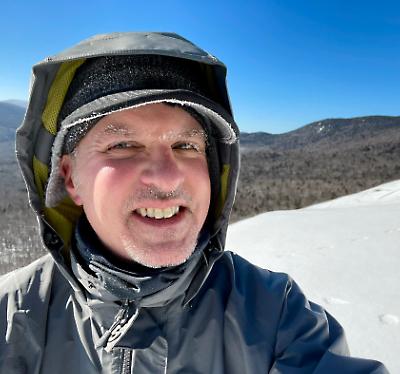 guest member
KeithES
Outdoor Fitness Level: Moderate
Jamaica Plain, MA
United States
Online Status: OFFLINE
Last Login: 05/27/2023 07:29 PM
Member Since: 07/16/2019
dan410
Outdoor Fitness Level: Moderate to Strenuous
Leominster, MA
United States
Online Status: OFFLINE
Last Login: 05/27/2023 07:39 PM
Member Since: 01/19/2009
<