Mount Livermore and Cotton Loop Hike
Half Day Hike DATE: 05/16/2020 - 05/16/2020
Trip/Event Location: Holderness, NH

Trip Leader(s): tdefauw , jkelaghan
Max # People: 7
Trip Guiding / Event Fee: No, I will not be asking participants for money
Difficulty Level: Moderate
Join us for a loop hike over Mount Cotton and Livermore in the Squam Range, with beautiful views of Squam Lake, where On Golden Pond was filmed. This is a 5 mile loop hike with about 1... Driving directions to the location and spot to meet at:
On the GPS, you can put "Cotton Mountain trailhead" to get to the trailhead. From the intersection of Rt 175 and Rt 3 in Holderness, take Rt 3 south fo 1.1 mile, turn left onto Rt 113, and the trailhead will be on the left in 1.1 mile.
Trip Report/Photos
We had a beautiful day for a loop hike of Mount Cotton and Livermore. Temperatures were near 70, there was no snow, and we had an easy walk with great conversation with some great guys (two guys we had not meet before, and one guy that we met on a hike we led last year). There was one guy that unfortunately went to the wrong trailhead, and we weren't able to connect as there was no cell phone coverage. We walked up the Mount Cotton Trail, and then undulated by going down and then up to Mount Livermore, where we had lunch. We decided to go down Old Mountain Rd to Old Highway instead of doing the Prescott Trail. On the way down we saw old stone walls and an old cemetary. The only thing that would have made the hike better would have been if we could have gone to a coffee shop and continued the conversation!
There are 4 photos in Album (Note: Move mouse pointer over larger pic and click on NEXT for better viewing)
What Members Are Saying About This Trip/Event
Thank you, Thad and Joe, for leading the hike at Cotton and Livermore, two little gems with so much to see and appreciate. And thank you for making the day so much fun! John - NHGuy1028
Thank you, Thad and Joe, for leading the hike at Cotton and Livermore, two little gems with so much to see and appreciate. And thank you for making the day so much fun! John - NHGuy1028
Members That Participated
tdefauw
Outdoor Fitness Level: Moderate to Strenuous
Plymouth, NH
United States
Online Status: OFFLINE
Last Login: 09/19/2020 06:35 PM
Member Since: 10/30/2001
sustaining member
jkelaghan
Outdoor Fitness Level: Moderate
Plymouth, NH
United States
Online Status: OFFLINE
Last Login: 09/25/2020 03:43 PM
Member Since: 10/02/2002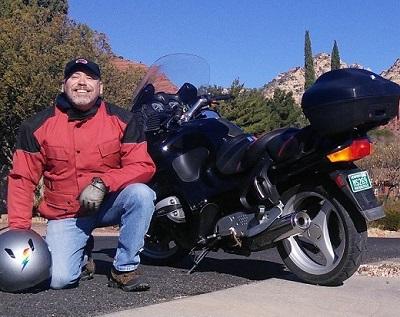 guest member
naked_climber
Outdoor Fitness Level: Moderate to Strenuous
Wells River, VT
United States
Online Status: OFFLINE
Last Login: 07/05/2020 10:18 AM
Member Since: 04/23/2020
Cblaiz
Outdoor Fitness Level: Moderate
Manchester, NH
United States
Online Status: OFFLINE
Last Login: 07/17/2020 11:38 PM
Member Since: 09/10/2016
NHGuy1028
Outdoor Fitness Level: Moderate
Merrimack, NH
United States
Online Status: OFFLINE
Last Login: 09/25/2020 09:59 PM
Member Since: 05/06/2014
guest member
Renard
Outdoor Fitness Level: Moderate
Manchester, NH
United States
Online Status: OFFLINE
Last Login: 09/11/2020 07:02 AM
Member Since: 04/10/2017
NHGuy1028
May 26, 2020 at 8:23 PM
Comment: Thank you, Thad and Joe, for leading the hike at Cotton and Livermore, two little gems with so much to see and appreciate. And thank you for making the day so much fun! John
NHGuy1028
May 17, 2020 at 9:07 AM
Comment: Thank you, Thad and Joe, for leading the hike at Cotton and Livermore, two little gems with so much to see and appreciate. And thank you for making the day so much fun! John
<