Mt. Jefferson via Castle Trail
4000 Footer
DATE: Oct 02, 2021

END DATE: Oct 02, 2021

Hike/Event Location: Gorham NH
Trip Leader(s)
Gandalf
Thornton, NH United States,
JDNnh
Manchester, NH United States
Meeting Time: 8:00 AM
Max # People: 10
Hike Guiding / Event Fee: No, I will not be asking participants for money
Hike Difficulty Level:
Very Strenuous
(Do you qualify to attend with this hike difficulty rating? Click Here.)
Sign Up To This Trip/Event
You must be a least a guest member to participate. Comments such as "+1" or "bringing a friend" are NOT permitted. All participants must sign-up for the event individually.
Select your mode of transportation, make any comments and then click on button.
You are not logged in.
Please, Log In
Disclaimer: The club and its members take no responsibility and will not be held responsible for any injuries or accidents that may occur during club events. Outdoor sports are inherently dangerous and accidents will happen. By joining the club or participating in any events posted on our website you are taking responsibility for your own safety and well-being. Anyone with an internet connection can post a trip on our web site. It is your responsibility to determine if this person has the experience and competence to lead the trip. We do not certify or confirm the qualifications of any of our members to lead or participate in trips.
Summary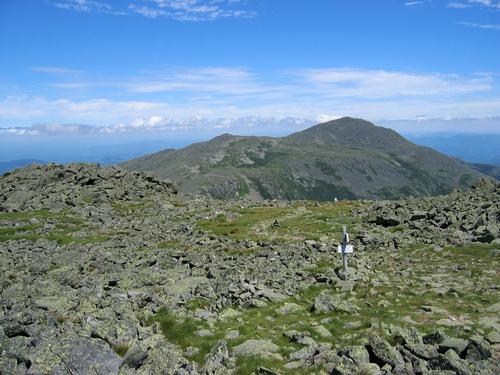 FUN peak foliage hike on this 5,000 footer in the Presidential Range followed by a BBQ at the Mad River Lodge!
A condition of joining us on this hike is that you have some level of experience of hiking above treeline in 2021 that includes rock scrambling and boulder hopping at a moderate pace. Another condition of joining us on this hike is that you agree to follow our GO Standard of Conduct that emphasizes that our hikes are a team effort, you will assist/ provide advice to our newer/inexperienced members and that you will slow down your pace as needed that may involve a delayed start to your ride back home. As a result you agree to stay behind Mike or Jon the entire hike so we can keep the group together and as a group assist our newer members; including the descent. If you think you will strike ahead on the ascent or descent for whatever reason, we recommend taking yourself off this trip and hike alone.
Mt. Jefferson, [5,716'], the third highest peak in the Whites grants a sweeping view, though a bit less inspiring than that from neighboring Mt. Adams. The summit reveals a wide expanse of the western Whites and an interesting oblique view of the Southern Presidentials.
Round trip distance: 8.7 miles
Vertical feet: 4,200
Approximate time: 8 hours
We will ascend up the long but highly rewarding approach up the Castellated Ridge, with terrific views and some tough scrambling along the Castles, and the usual rock-hop above treeline! At 1.3 miles we'll reach the Israel Ridge Path where we begin to steadily climb up. At 2.5 miles we reach a level shoulder and climb once more reaching the Link Trail at 3.5 miles. The Castle Trail will then become steep and rough, with several fairly challenging scrambles up ledges and boulders with open views. At 4.5 miles we reach the Cornice Trail and in another half mile reach the summit of Mt. Jefferson. We will return the same way we climbed up. There is 4,200 feet of elevation gain in about 4 miles of steady climbing. Total mileage up and back is 8.7 miles.
The upper cone of the mountain is a jumble of broken rock, devoid of trees and any protection from the elements. We are allowing a full day for this very strenuous climb, which includes difficult boulder-hopping on the upper ridges.
What to wear/bring: Wear clothing suitable for the hike in layers...no cotton or blue jeans. Have a rain jacket in the event of inclement weather, insulating layers, hat, gloves, hand warmers, etc.. Bring along plenty of water (at least 2 liters), lunch, snacks and anything else you may require for a day hike in the shoulder season. Contact us if you have any questions.
Afterwards: Everyone is welcome to join us back at our house in Waterville Valley, who can show us proof of being fully vaccinated, to relax by our fireplace [BYOB and bring snacks] followed by one of Jon's delicious dinners. We ask $10 per person to help pay for our food costs. Showers are available so bring a change of clothing to make your visit with us more comfortable.
Lodging Option: Bunk beds are available, to anyone who can show us proof of being fully vaccinated at our house [with Wi Fi] near Waterville Valley, NH for Friday and/or Saturday nights. It's $25 for Friday night, $35 for Saturday that includes dinner or $60 for the weekend. Coffee/bagels each morning and linen/blankets/towels are provided. Space is limited so email ASAP to reserve a bunk!
Directions To Trailhead Parking Lot
The Castle Trail begins at Bowman on US 3, 3 miles west of the Appalachia parking area and 4.2 miles east of the junction of US 2 and NH 115. We are driving a blue Toyota Tacoma truck.
Trip Leader(s)
Gandalf
Outdoor Fitness Level: Very Strenuous
Thornton, NH
United States
Online Status: ONLINE
Last Login: 09/27/2021 03:18 PM
Member Since: 08/20/2001
JDNnh
Outdoor Fitness Level: Very Strenuous
Manchester, NH
United States
Online Status: OFFLINE
Last Login: 08/15/2021 07:30 PM
Member Since: 10/30/2001
members signed up for this event
Richardg
Outdoor Fitness Level: Strenuous
NYC/Hudson Valley, NY
United States
Online Status: OFFLINE
Last Login: 09/27/2021 07:20 AM
Member Since: 09/23/2013
Driving My Own Car


(Willing to give guys a ride)
Russell
Outdoor Fitness Level: Strenuous
Newtonville, MA
United States
Online Status: ONLINE
Last Login: 09/27/2021 03:38 PM
Member Since: 03/08/2021
Driving My Own Car


(Willing to give guys a ride)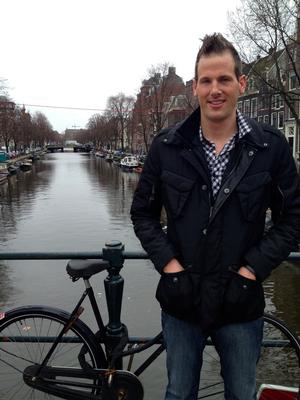 guest member
Mpatt32
Outdoor Fitness Level: Very Strenuous
Buffalo , NY
United States
Online Status: OFFLINE
Last Login: 09/21/2021 12:11 AM
Member Since: 05/30/2018
Driving My Own Car


(Possibly willing to give guys a ride)
Comment: Biked a lot on road and off road, swimmer . Hiked trails, but not used to jumping rocks ...will looking into more before hike . Driving from Albany NY
Tophertech
Outdoor Fitness Level: Strenuous
Rochester , NH
United States
Online Status: OFFLINE
Last Login: 09/26/2021 08:36 AM
Member Since: 08/10/2021
Driving My Own Car


(Possibly willing to give guys a ride)
dpbyrnes
Outdoor Fitness Level: Moderate to Strenuous
Ipswich, MA
United States
Online Status: OFFLINE
Last Login: 09/27/2021 09:20 AM
Member Since: 01/24/2009
Driving My Own Car


(Willing to give guys a ride)
Discuss This Trip/Event