Mt. Kearsarge Hike
52 With A View
DATE: Aug 08, 2021

END DATE: Aug 08, 2021

Hike/Event Location: Wilmot NH
Trip Leader(s)
Cblaiz
Manchester, NH United States
Meeting Time: 10:00 AM
Max # People: 15
Hike Guiding / Event Fee: No, I will not be asking participants for money
Hike Difficulty Level:
Easy to Moderate
(Do you qualify to attend with this hike difficulty rating? Click Here.)
Sign Up To This Trip/Event
You must be a least a guest member to participate. Comments such as "+1" or "bringing a friend" are NOT permitted. All participants must sign-up for the event individually.
Select your mode of transportation, make any comments and then click on button.
You are not logged in.
Please, Log In
Disclaimer: The club and its members take no responsibility and will not be held responsible for any injuries or accidents that may occur during club events. Outdoor sports are inherently dangerous and accidents will happen. By joining the club or participating in any events posted on our website you are taking responsibility for your own safety and well-being. Anyone with an internet connection can post a trip on our web site. It is your responsibility to determine if this person has the experience and competence to lead the trip. We do not certify or confirm the qualifications of any of our members to lead or participate in trips.
Summary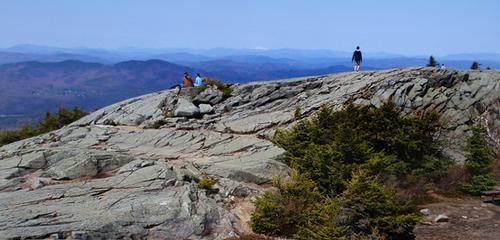 This is a hike up to Mount Kearsarge with outstanding 360-degree views from its bare summit!

We will be hiking Mt. Kearsarge [2,937 feet] up the Winslow and down the Barlow trail. The total distance covered is 2.9 miles, it should take approximately 2-3 hours and the elevation gain is 1,100 feet. On a clear day, skyscrapers from Boston 80 miles away are visible from the firetower on the summit!
From the parking area we follow the Winslow Trail as it is steeper with considerably more rocks and roots. After several switchbacks and a good deal of rock stepping, the trail comes to a lookoff rock from which there's the first viewpoint. The summit itself is completely open with a fire tower, picnic area, and, on a good day, an abundance of views across New Hampshire and into Vermont. The summit is large, open and rocky ~ and greatly exposed to the elements. We can wander about, climb the tower, study the views and enjoy lunch. We'll take the gentler Barlow trail for the descent.
The trailhead is at Winslow State Park with an entrance fee of $4.00. Reservations and payment must be made in advance by clicking here. Bring a copy of your reservation either on paper or a copy on your phone at the booth before you enter into the Park. Have face mask for the trailhead and when we encounter people. Join us for a short hike in the great outdoors for some fresh air and some much needed camaraderie!
Hiking Coordinators: Chuck Blaisdell, John Guerette and Mark Savoie
Directions To Trailhead Parking Lot
At exit 10 of Interstate 89, northbound travelers turn right at the end of the exit ramp. About 80 yards northeast from the highway turn right at a T intersection onto North Road. Proceed .04 mile to a sweeping left turn onto Kearsarge Valley Road, which intersects with Kearsarge Mountain Road after another 3 miles. The right turn onto Kearsarge Mountain Road is marked by a "Winslow State Park" sign adjacent to a field with full views of Kearsarge Mountain. The tollbooth and parking area are about 2 miles up the road.
Trip Leader
Cblaiz
Outdoor Fitness Level: Moderate
Manchester, NH
United States
Online Status: OFFLINE
Last Login: 08/14/2021 05:09 PM
Member Since: 09/10/2016
members signed up for this event
Bushwack
Outdoor Fitness Level: Strenuous
Hanover, NH
United States
Online Status: OFFLINE
Last Login: 09/15/2021 11:58 PM
Member Since: 05/27/2017
Driving My Own Car


(Willing to give guys a ride)
emsinjp
Outdoor Fitness Level: Moderate to Strenuous
Jamaica Plain, MA
United States
Online Status: OFFLINE
Last Login: 09/23/2021 04:48 PM
Member Since: 03/11/2010
Driving My Own Car


(Willing to give guys a ride)
nhclimber03264
Outdoor Fitness Level: Moderate to Strenuous
Plymouth, NH
United States
Online Status: OFFLINE
Last Login: 09/22/2021 05:57 PM
Member Since: 10/09/2019
Driving My Own Car


(Possibly willing to give guys a ride)
chkhuber
Outdoor Fitness Level: Moderate
Hampton Falls, NH
United States
Online Status: OFFLINE
Last Login: 08/20/2021 04:13 PM
Member Since: 06/20/2009
Driving My Own Car


(Willing to give guys a ride)
Mark S
Outdoor Fitness Level: Moderate
Manchester, NH
United States
Online Status: OFFLINE
Last Login: 09/21/2021 10:10 AM
Member Since: 04/10/2017
Driving My Own Car


(Willing to give guys a ride)
NHGuy1028
Outdoor Fitness Level: Moderate
Merrimack, NH
United States
Online Status: OFFLINE
Last Login: 09/23/2021 08:31 PM
Member Since: 05/06/2014
Driving My Own Car


(Willing to give guys a ride)
regularguyma
Outdoor Fitness Level: Moderate
BOSTON, MA
United States
Online Status: OFFLINE
Last Login: 09/20/2021 10:15 PM
Member Since: 10/08/2003
Driving My Own Car


(Willing to give guys a ride)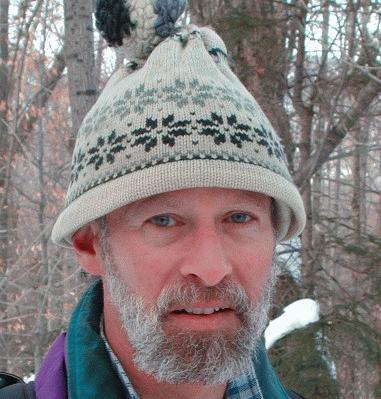 guest member
LewLasher
Outdoor Fitness Level: Moderate to Strenuous
Cambridge, MA
United States
Online Status: OFFLINE
Last Login: 09/21/2021 01:06 PM
Member Since: 10/30/2001
Driving My Own Car


(Willing to give guys a ride)
beyoungyu
Outdoor Fitness Level: Moderate to Strenuous
Harrisburg, PA
United States
Online Status: OFFLINE
Last Login: 09/24/2021 09:22 AM
Member Since: 01/05/2002
Driving My Own Car


(Willing to give guys a ride)
Discuss This Trip/Event