Mt. Kearsage North Winter Hike
52 With A View
DATE: Mar 20, 2021

END DATE: Mar 20, 2021

Hike/Event Location: Intervale NH
Trip Leader(s)
Gandalf
Thornton, NH United States,
JDNnh
Manchester, NH United States
Meeting Time: 9:00 AM
Max # People: 10
Hike Guiding / Event Fee: No, I will not be asking participants for money
Hike Difficulty Level:
Moderate to Strenuous
(Do you qualify to attend with this hike difficulty rating? Click Here.)
Sign Up To This Trip/Event
You must be a least a guest member to participate. Comments such as "+1" or "bringing a friend" are NOT permitted. All participants must sign-up for the event individually.
Select your mode of transportation, make any comments and then click on button.
You are not logged in.
Please, Log In
Disclaimer: The club and its members take no responsibility and will not be held responsible for any injuries or accidents that may occur during club events. Outdoor sports are inherently dangerous and accidents will happen. By joining the club or participating in any events posted on our website you are taking responsibility for your own safety and well-being. Anyone with an internet connection can post a trip on our web site. It is your responsibility to determine if this person has the experience and competence to lead the trip. We do not certify or confirm the qualifications of any of our members to lead or participate in trips.
Summary
A superb viewpoint on the eastern side of the Whites from firetower, taking in 36 four thousand footers!
Mt. Kearsage North [3268'] is an open ledgy summit featuring panoramic views is most directions. We'll utilize the Mt. Kearsage Trail up and back. While the distance to the summit is fairly short, the significant elevation gain compressed into that distance puts this climb on par with many 4,000 footers.
Total Distance and Elevation Gain: 6.2 miles with approximately 2600 feet in accumulative elevation gain.
We will be hiking in winter conditions at a moderate pace with time to enjoy the scenery. There will be ice and snow. First day of spring so who knows what we'll encounter but bringing snowshoes will be highly recommended...be prepared to strap them on your pack with bungee cords in the event the ground is bare at the start with more snow higher up. If you don't own a pair of snowshoes, you can always rent them from your local outdoor gear shop. Otherwise we'll use light traction devices. Light traction can be either Kahtoola MicroSpikes or Hillsounds Crampons that can purchased from your local outdoor outfitter such as REI or EMS; or online.
Please have the appropriate gear/clothing to hike this time of year and the appropriate amount of layers to keep your core body warm. We recommend WINTER hiking boots, MicroSpikes, wool hat, gloves, hand warmers, rain/wind gear, warm layers, HEADLAMP and NO COTTON. Carry at least 2 liters of water, lunch and snacks.
Event Coordinators: Mike Boisvert and Jon Normand
Directions To Trailhead Parking Lot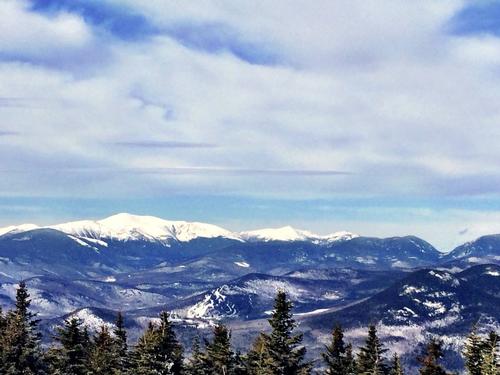 From Route 16 in Intervale (just north of North Conway) turn onto Hurricane Mtn Road (just north of the Intervale tourist viewing area) and drive east for 1.5 miles to the parking area (on left) for Mt Kearsarge North Trail.
Trip Leader(s)
Gandalf
Outdoor Fitness Level: Very Strenuous
Thornton, NH
United States
Online Status: OFFLINE
Last Login: 08/04/2021 02:13 PM
Member Since: 08/20/2001
JDNnh
Outdoor Fitness Level: Very Strenuous
Manchester, NH
United States
Online Status: OFFLINE
Last Login: 07/23/2021 09:23 AM
Member Since: 10/30/2001
members signed up for this event
phoenix
Outdoor Fitness Level: Moderate to Strenuous
Somersworth, NH
United States
Online Status: OFFLINE
Last Login: 08/04/2021 05:09 PM
Member Since: 02/24/2013
Driving My Own Car


(Willing to give guys a ride)
MO
Outdoor Fitness Level: Moderate to Strenuous
Scarborough, ME
United States
Online Status: ONLINE
Last Login: 08/04/2021 06:55 PM
Member Since: 12/06/2016
Driving My Own Car


(Willing to give guys a ride)
dpbyrnes
Outdoor Fitness Level: Moderate to Strenuous
Ipswich, MA
United States
Online Status: OFFLINE
Last Login: 08/03/2021 10:31 PM
Member Since: 01/24/2009
Driving My Own Car


(Willing to give guys a ride)
jmahoney
Outdoor Fitness Level: Moderate to Strenuous
Boston, MA
United States
Online Status: OFFLINE
Last Login: 08/03/2021 07:46 AM
Member Since: 07/19/2018
Driving My Own Car


(Willing to give guys a ride)
Dell
Outdoor Fitness Level: Moderate to Strenuous
South Tamworth, NH
United States
Online Status: OFFLINE
Last Login: 08/04/2021 08:29 AM
Member Since: 04/23/2016
Driving My Own Car


(Willing to give guys a ride)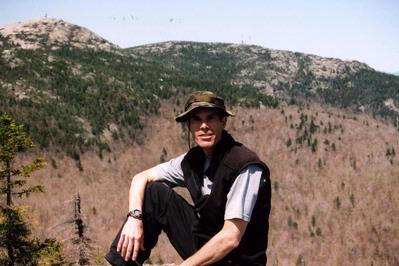 guest member
damenard
Outdoor Fitness Level: Moderate to Strenuous
Kent , RI
United States
Online Status: OFFLINE
Last Login: 06/15/2021 10:10 AM
Member Since: 03/29/2005
Driving My Own Car


(Willing to give guys a ride)
Bobcat
Outdoor Fitness Level: Strenuous
Upton, MA
United States
Online Status: OFFLINE
Last Login: 08/02/2021 11:51 AM
Member Since: 12/16/2008
Driving My Own Car


(Possibly willing to give guys a ride)
Discuss This Trip/Event
vtfred
Posted Mar 18, 2021 at 7:39 AM
Hi guys, have a great hike -I'm going to miss this one. Best, Fred