BRETTON WOODS NORDIC CENTER XC SKI
Nordic Skiing DATE: 02/26/2022 - 02/26/2022
Trip/Event Location: Bretton Woods, NH

Trip Leader(s): Gandalf , JDNnh
Max # People: 10
Trip Guiding / Event Fee: No, I will not be asking participants for money
Difficulty Level: Moderate
Bretton Woods Nordic Ski Touring Center next to the Mt. Washington Hotel in one of the largest cross country ski areas on the East Coast! The 100 kilometer trail network crosses open fields, meanders
...
Driving directions to the location and spot to meet at:
Click Here For Directions to Bretton Woods Ski Touring Center.
We'll be meeting at the ticket office at the main lodge and will be wearing GO hats.
Trip Report/Photos
Several GO members enjoyed a terrific powder cross country ski day at the Bretton Woods Nordic Center! We skied beneath the absolutely spectacular snowcapped Presidentials under a bluebird sky. The way the light filtered on parts of the trail were magical.
We took our time skiing the perimeter of the trail network starting with the easy B&M trail and stopping at the Warming Hut for lunch beneath gorgeous Mt. Eisenhower.
The second half of our ski was spent on the hilly intermediate/expert trails of the Clinton/Dark Forest with only a couple of us taking a spill. On our return we could start seeing the red roof Mt. Washington Hotel. Great day to be out in the sun with friends cross country skiing!
There are 32 photos in Album (Note: Move mouse pointer over larger pic and click on NEXT for better viewing)
Members That Participated
Gandalf
Outdoor Fitness Level: Very Strenuous
Thornton, NH
United States
Online Status: OFFLINE
Last Login: 09/27/2023 08:52 PM
Member Since: 08/20/2001
JDNnh
Outdoor Fitness Level: Very Strenuous
Thornton, NH
United States
Online Status: OFFLINE
Last Login: 09/11/2023 11:12 AM
Member Since: 10/30/2001
jfriedman
Outdoor Fitness Level: Moderate
Warren, VT
United States
Online Status: OFFLINE
Last Login: 07/16/2023 08:21 PM
Member Since: 09/09/2021
guest member
GlennCanoe
Outdoor Fitness Level: Easy to Moderate
Rochester NH area, NH
United States
Online Status: OFFLINE
Last Login: 09/26/2023 09:54 PM
Member Since: 07/08/2014
Russell
Outdoor Fitness Level: Strenuous
Newtonville, MA
United States
Online Status: OFFLINE
Last Login: 09/27/2023 07:31 PM
Member Since: 03/08/2021
richardd
Outdoor Fitness Level: Moderate
East Weymouth, MA
United States
Online Status: OFFLINE
Last Login: 09/06/2023 11:40 PM
Member Since: 01/28/2021
Gtothe3
Outdoor Fitness Level: Moderate
Somersworth, NH
United States
Online Status: OFFLINE
Last Login: 09/25/2023 09:16 PM
Member Since: 03/19/2021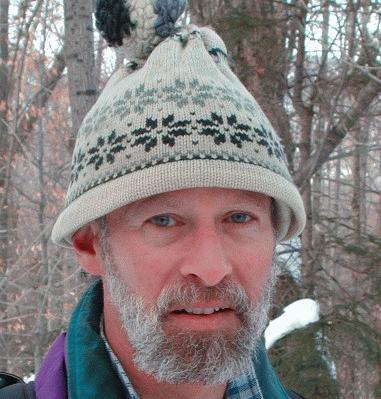 guest member
LewLasher
Outdoor Fitness Level: Moderate to Strenuous
Cambridge, MA
United States
Online Status: OFFLINE
Last Login: 09/09/2023 03:34 PM
Member Since: 10/30/2001
jmahoney
Outdoor Fitness Level: Strenuous
Boston, MA
United States
Online Status: OFFLINE
Last Login: 09/25/2023 09:23 AM
Member Since: 07/19/2018
<