Mt. Webster and Webster Cliffs
52 With A View DATE: 07/03/2021 - 07/03/2021
Trip/Event Location: Crawford Notch, NH
US
Trip Leader(s): Gandalf , JDNnh
Max # People: 10
Trip Guiding / Event Fee: No, I will not be asking participants for money
Difficulty Level: Moderate to Strenuous
Spectacular scenery and steep, rugged climbing with a few difficult scrambles! We will hike up and back on the Webster Cliff Trail [Appalachian Trail] to reach the summit of Mt. Webster [3,901
...
Driving directions to the location and spot to meet at:
Take I-93 North to exit 35, take US 3 north, make a right onto US 302 [traffic light], drive past Mt. Washington Hotel, AMC Highland Center and Depot Station and shortly thereafter park on the right [the trailhead is across the street]. We are driving a blue Toyota Tacoma.
Unless the weather changes for the better, we are changing our approach using the Webster-Jackson Trail that provides more protection than our original route. The trailhead is past the AMC Highland Center and Depot Station off Route 302 on the right. We will be driving a blue Toyota Tacoma Truck.
Trip Report/Photos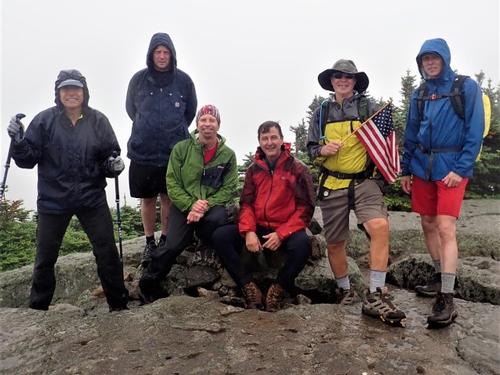 Due to the predicted rain, and potential for slippery trails, we changed the hike to Mt. Jackson. Based on the predictions, we thought we had some time in the AM to get in a hike, but Mother Nature had other plans. We got some early showers to get us started. The wet conditions made the hand and foot pitches on the summit cone as well as the scramble up the open slabs fairly difficult. They stopped soon enough, and we summited w/o rain. Of course, the views were none-existent today. After returning, the rain started again. We were surprised to see so many others out on the trail given the conditions, and many coming up as we descended. The gnarly footing, the number of short steep pitches, and the rock slabs with the potential to be slippery forced us to use a cautious approach for the entire hike. On a dry, summer day this would be an amazing hike. The camaraderie more than made up for the lack of views today! HAPPY 4TH OF JULY!!!
No need to add photos, as already so well captured.
Missing and never enough are the MANY THANKS and APPRECIATION for the sunny and warm welcoming efforts from Jon and Mike - room and board - 6 Stars!! 1st timer and looking forward to next!
There are 79 photos in Album (Note: Move mouse pointer over larger pic and click on NEXT for better viewing)
Members That Participated
Gandalf
Outdoor Fitness Level: Very Strenuous
Thornton, NH
United States
Online Status: OFFLINE
Last Login: 09/27/2023 08:52 PM
Member Since: 08/20/2001
JDNnh
Outdoor Fitness Level: Very Strenuous
Thornton, NH
United States
Online Status: OFFLINE
Last Login: 09/11/2023 11:12 AM
Member Since: 10/30/2001
Online Status: OFFLINE
Last Login: 09/16/2023 07:42 AM
Member Since: 08/10/2020
mecyclingrunner
Outdoor Fitness Level: Moderate to Strenuous
LEWISTON, ME
United States
Online Status: OFFLINE
Last Login: 09/23/2023 07:00 AM
Member Since: 07/22/2018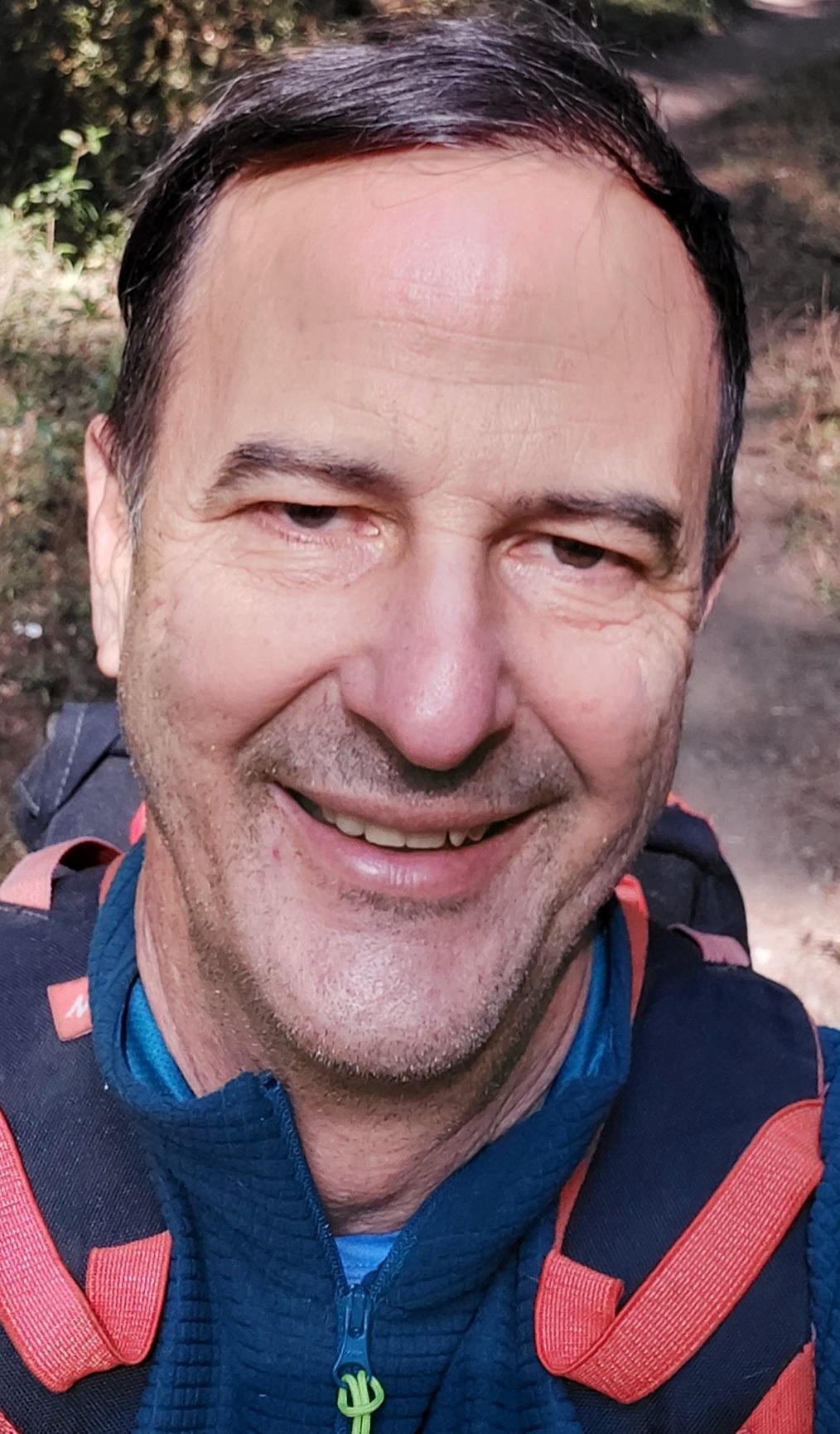 guest member
PRclimber
Outdoor Fitness Level: Strenuous
Ciudad de Mexico, OT
Mexico
Online Status: OFFLINE
Last Login: 11/28/2021 06:56 AM
Member Since: 01/13/2011
nhclimber03264
Outdoor Fitness Level: Moderate to Strenuous
Plymouth, NH
United States
Online Status: OFFLINE
Last Login: 09/26/2023 08:54 PM
Member Since: 10/09/2019
dpbyrnes
Outdoor Fitness Level: Moderate to Strenuous
Ipswich, MA
United States
Online Status: OFFLINE
Last Login: 09/10/2023 12:03 PM
Member Since: 01/24/2009
jmahoney
Outdoor Fitness Level: Strenuous
Boston, MA
United States
Online Status: OFFLINE
Last Login: 09/25/2023 09:23 AM
Member Since: 07/19/2018
<