Cannon Mountain
Hiking/Walk DATE: 03/17/2018 - 03/17/2018
Trip/Event Location: Lincoln, NH
US
Trip Leader(s): Gandalf
Max # People: 15
Trip Guiding / Event Fee: No, I will not be asking participants for money
Difficulty Level: Moderate to Strenuous
Let's hike to the highest beer tap in NH, which is at 4080' on St. Patrick's Day!
Yep, this is a peak of a NH 4000 footer, which makes hiking Cannon a fun one! We will hike up the
...
Driving directions to the location and spot to meet at:
The trailhead is off a dirt road from the Cannon Ski Area parking lot to the left. We'll be driving a blue Toyota Tacoma Truck. Please use the comment section on this hike to arrange carpooling.
The travel time to the trailhead from Manchester, NH is approximately 1.5 hours Boston is 2.5 hours. Please plan your travel accordingly so you are in your boots and ready to go at the hike start time, 10:30AM.
Trip Report/Photos
So Much Snow!!
New Hampshire received upwards of 24" of snow this past week. Brilliant, beautiful powder puff snow. I had two days off from work this week and had a chance to indulge locally and here I was again indulging in the best of winter – lots of lots of SNOW!
I made my way up Franconia Notch on Friday evening so that I wouldn't have as long a drive on Saturday. My best efforts proved futile – the world, it seemed, was traveling northbound on Friday evening. Regardless, I made it to the Lafayette Campground parking by 8:30pm – an hour later than I wanted. I suited up, sported my snow shoes and enjoyed a very quiet, peaceful and magical night hike of 1.5 miles up to the hut. I won't lie – I initially found it quite intimidating. The trail was already broken (phew!!) so I simply had to follow it – but I was also following in the foot prints of what I think were moose tracks. They zigzagged on and off the trail. I was hoping to have an encounter and equally as hoping to not! About 20 minutes into my walk the tracks carried away from the trail and from that point forward there were no animal tracks to be seen. It was also snowing in the notch and so my headlamp was catching all the snowflakes creating bright little flashes of light – a sky full of brilliant snow crystals illuminating before my very eyes – super sweet. I would periodically shut off my head lamp and look down towards the highway. The headlights from the cars created a visible glow through the snow fall – it truly was quite beautiful. Once I got comfortable, I really leaned into the moment, slowed my pace and enjoyed the most peaceful hike ever.
I got to the hut and quiet hours were well under way. There was a note from the caretaker; I was assigned bunk room #7. There was a small group of Canadians playing cards and we traded small talk while I made my dinner. I brought a homemade cream of mushroom soup and a slice of Canadian pork pie- Tourtiere – as we say in French – it was perfect with my wine.
I hit the bunk by 11pm – super cold – super sweet nuzzled in my sleeping bag toasty warm breathing in the chilly night air. I LOVE these rustic experiences. As I was dozing off to sleep I was reflecting on a recent book I finished, Endurance, by Alfred Lansing. I won't spoil the story but as much as I love these rustic experiences, I wonder if I would have the capacity to endure for two years, these contemporary, yet primitive, conditions. I want to believe I could.
By 7am the next day I was up, dressed and ready to rock. I got to the main room and saw the sign – kitchen open at 7:30am. I knew instantly who the caretaker was – she is super organized and I love that about her but… she has lots of rules… and I was reminded of being tossed out of the kitchen when I was once over nighting at Greenleaf Hut across the notch. Not to be deterred I set about heating up some hot water. I enjoyed a quiet morning coffee overlooking the lake followed by hot oatmeal – fuel for the hike to come. I left around 8:30am and enjoyed a short morning hike back down to the car where I proceeded to the parking off exit 34b.
David, Luciano, Todd and Dan were all slated to hike up Cannon. Dan and Todd wanted an earlier start so I was only meeting David and Luciano. They arrived on time and we were shortly suited up and hitting the trail. It was a cold start. I realize I left a reasonably warm hut earlier in the day but it seemed to have gotten colder – and certainly windier – than how the morning began.
I think the 10:30am start time was brilliant. About 8 to 10 hikers departed ahead of us and so when we arrived the trail was broken – YAY. The hike up was a solid moderate pace with a handful of stops to take off a layer, a quick bite or drink, and sometimes to watch the skiers flash down the mountain. This trail crosses a ski path on multiple occasions and in some spots – the skiers simply took over the trail. We had a couple of tense moments wondering if the skiers saw us but all was well. Near the top of the mountain where the hiking trail pulls off and away from the ski trail we caught up to Dan and Todd. From there we made our way to the viewing spot. It was cloudy, super windy and we all paused for a quick look but decided to head straight up to the bar for lunch and a drink. We arrived at the restaurant at 12:30pm – the place was mobbed and in full swing. Kind of wondered if people were here to ski or here to drink – likely both, lol.
Todd, Dan, David and Luciano all brought their lunch, I got a bowl of chili and a beer – no one else had a beer, lol. After that ball busting ascent I was indeed going to have a beer!! We were lucky too, about 5 minutes into our arrival we scored a table where the five of us could be seated together – sweet!
At 1:30pm we turned our attention to hitting the trail. We had the luxury of suiting up in the comfort of indoors. Facemasks, puff coats, outer shell, big gloves, hand warmers, etc. We headed outside to strap on the snow shoes and start making our way down. We arrived back at the viewing spot and the skies had cleared a bit so I took a group shot of everyone there. We carried on down the mountain in pretty quick fashion. Cannon is a steep climb up and an equally steep descent. There were a handful of enjoyable butt sliding moments and lots of skiing with the snow shoes on as well – there was just lots and lots of snow! We encountered fewer skiers on the way down than on the way up but then again, it was getting later in the afternoon too. We arrived at the trail head at 3:15pm. We took another group shot and from there disbanded. We left Todd and Dan making snow angels at the trail head, lol.
Thank you gentlemen for a brilliant day on the trails – winter hiking is the best and it's even better with fellow GO'ers who like it just as much. Cheers gents, see you on the trails soon!!
There are 61 photos in Album (Note: Move mouse pointer over larger pic and click on NEXT for better viewing)
What Members Are Saying About This Trip/Event
Members That Participated
sustaining member
Gandalf
Outdoor Fitness Level: Very Strenuous
Thornton, NH
United States
Online Status: OFFLINE
Last Login: 09/27/2023 08:52 PM
Member Since: 08/20/2001
Robert.L
Outdoor Fitness Level: Very Strenuous
Bowdoin, ME
United States
Online Status: OFFLINE
Last Login: 07/19/2021 06:34 PM
Member Since: 09/07/2014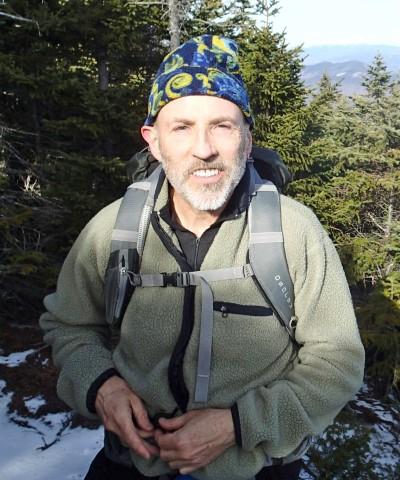 sustaining member
dpbyrnes
Outdoor Fitness Level: Moderate to Strenuous
Ipswich, MA
United States
Online Status: OFFLINE
Last Login: 09/10/2023 12:03 PM
Member Since: 01/24/2009
Scorpione
Outdoor Fitness Level: Moderate
Boston / Cape Ann, MA
United States
Online Status: OFFLINE
Last Login: 11/17/2020 04:17 AM
Member Since: 07/25/2013
alebrewernh
Outdoor Fitness Level: Moderate to Strenuous
Goshen, NH
United States
Online Status: OFFLINE
Last Login: 07/13/2020 12:54 PM
Member Since: 06/09/2010
dan410
Outdoor Fitness Level: Moderate to Strenuous
Leominster, MA
United States
Online Status: OFFLINE
Last Login: 09/25/2023 02:13 PM
Member Since: 01/19/2009
<