Sandwich Dome Winter Hike
Hiking/Walk DATE: 12/31/2016 - 12/31/2016
Trip/Event Location: Waterville Valley, NH
US
Trip Leader(s): Gandalf , JDNnh
Max # People: 15
Trip Guiding / Event Fee: No, I will not be asking participants for money
Difficulty Level: Moderate to Strenuous
Start New Year's Eve with a bang by joining us for a hike up Sandwich Dome!
Though the Sandwich Dome summit is not wide open, it does grant an excellent vista north over Waterville
...
Driving directions to the location and spot to meet at:
Directions to the Trail head:
Take I-93 North to Exit 28, make a right onto NH49 East, travel about 11 miles, the Sandwich Mountain Trail parking lot is on the right. It's right before you enter Waterville Valley.
Trip Report/Photos
I thought winter hiking was all seriousness, risk and hard work - slogging up through the snow in heavy clumsy boots, breaking over a foot of snow on snowshoes, managing to keep your body warm in freezing temperatures, forcing yourself to drink and eat even when your food and water freezes, and bearing the weight of a heavy backpack stuffed with enough extra gear and warm layers to keep yourself safe from hypothermia. These seem to be the downsides to winter hiking. But there is an upside too! Winter hiking is also silly-giddy-whoop-and-hollering-child-like joy. Who knew?
So, given the difficulty, why do it? I hike in winter because it pushes me outside of my comfort zone and into the land of a-ha's - a place that is rarely comfy, always surprising, sometimes painful and often emotional - where I learn who I really am.
Waterville Valley in New Hampshire is surrounded by majestic mountains and beautiful streams. It is part of the White Mountain National Forest. For the avid hiker it is an outstanding destination because of its proximity to many of the New Hampshire 4000 foot peaks. Just to the south and west of some of these peaks, namely The Tripyramids, Mt Whiteface, Mt Osceola and Mt Tecumseh, all 4000 footers, lies another peak, not quite as famous. This is Sandwich Mountain or to some, Sandwich Dome. It lacks the notoriety of the other peaks because it is just a few feet shy of 4000 feet and is therefore not on that exclusive list of hiking destinations. The official elevation for Sandwich Dome is 3980 feet.
You see, this was NOT a 4,000 footer. We were taking it easy by doing one of the Hundred Highest mountains in New England; Sandwich Dome is ONLY 3,980 feet high, 20 feet shy of the requirement. Many people think that since it wasn't a 4,000 footer, it would be a gentle stroll up to a view. NOT.
For me, what it lacks in elevation it truly makes up in mountain views. There are at least (7) different trails that will take you to the summit, which makes it a great hike from almost every direction in the southern Whites. One of the features that draws me back to hike this mountain often is the views, not only from its summit but from two other locations along the way. The Sandwich Mountain trail that begins about a ½ mile from the village at Waterville Valley takes the hiker past Noon Peak and then Jennings Peak before reaching Sandwich Dome. These three spots provide excellent opportunities to view many wonderful White Mountain scenes. If you combine this trail with the Drake's Brook trail you can make a nice 8 mile loop hike.
Sandwich Mountain Trail can be icy and dangerous in spots, but with 1 ½ feet of fresh powder, it was not a problem. It was very safe. Did I mention that the temperature was 15 degrees at the start! We immediately put on our snowshoes and got started about 9:30.
Six GO members climbed Sandwich Dome. It took four and a half hours to hike up 3.9 miles with 2,700 foot elevation gain up the mountain.
The trail was already broken up to Noon Peak. It was steep.
At Noon Peak, the scenery at the top almost took our breath away. You could clearly see a cloudless Mt. Washington and the Presidential Range in the distance to the north-east. To the left was Mt. Osceola/ East Peak and to the right the Tripyamids. Around us was the entire Sandwich Mountain Wilderness. There were so many 4000 foot peaks in my view it was hard to count them all! And the view of the Waterville Valley ski area, highlighted by all that snow on the trees was just spectacular. After soaking in the sights and taking a break for 15 minutes we continued on our journey.
It was now our turn to break the trail. We humbly bow before Rob who broke most of the trail from Noon Peak to Sandwich Dome!
We were truly rewarded with some of the best scenery in the Whites that I can recall. This was made possible by the generous amount of snow that had accumulated on the branches of the trees throughout the entire White Mountain region. This highlighted all the features of the mountains and made them stand out.
We kept trudging and snacking. We got to the top, and it was cold. Not that that should have been a surprise. It was around 15 degrees at the trailhead and probably not that much different on the summit. But the trail was in the woods so we had been protected from the wind until we reached the exposed peak.
We stopped quickly for a well-deserved lunch. As I headed back, gravity, my enemy going up, became my friend going down. I was moving quickly with only the minimal effort it took to put one foot in front of the other and gravity did the rest while the snow cushioned my steps. Then we came to a very steep section after Noon Peak where we needed to take it slow. No! We sat down and slid on our butts. Oh My GOD!! Whoooo Hooooo! Yippee!
I was laughing and whooping and hollering. I was going fast - my feet right in front of me, ready to break if need be. Now here's what I found. I couldn't do it seriously. I sounded and felt like a six-year-old. Each steep section that elicited a swear word on our ascent became the thrilling bliss of our decent! I was loud. I felt free. I was no longer cold or even worried about the cold. I just entirely let go and slid down the mountain. The experience flooded my soul with bubbly serotonin that effused me with giddy energy. It was intoxicating. We got down much faster than it took to go up, by 1.5 hours, and much of that time was on our butts!
The payoff of the long, butt-busting hike up was the thrilling butt-coasting, life-awakening ride down. Now ya gotta have the right pants on - like wind pants, something with little resistance to them. Other than that - no previous experience, no training, no equipment necessary!
The Sandwich Dome climb provides a whole new perspective of winter hiking. The reward isn't in getting to the top - it's in the ride to the bottom! The upside of winter hiking is the down SLIDE! Steep? Bring it on!
We completed the 7.8 mile round trip hike in 7 hours. We had to skip Jennings Peak due to the lack of daylight. We finished just before It got dark…we had our headlamps ready just in case. Even though this hike is not to one of the New Hampshire 4000 footers, I highly recommend it for its outstanding views.
We all returned back to the Sandwich Dome House for appetizers by the fireplace, a delicious dinner prepared by Jon and barely stayed awake for the midnight champagne toast! It was a perfect way to start 2017.
Trip Report by Mike Boisvert
Pictures taken by Jon Normand
There are 139 photos in Album (Note: Move mouse pointer over larger pic and click on NEXT for better viewing)
Members That Participated
Gandalf
Outdoor Fitness Level: Very Strenuous
Thornton, NH
United States
Online Status: OFFLINE
Last Login: 09/27/2023 08:52 PM
Member Since: 08/20/2001
JDNnh
Outdoor Fitness Level: Very Strenuous
Thornton, NH
United States
Online Status: OFFLINE
Last Login: 09/11/2023 11:12 AM
Member Since: 10/30/2001
guest member
Robert.L
Outdoor Fitness Level: Very Strenuous
Bowdoin, ME
United States
Online Status: OFFLINE
Last Login: 07/19/2021 06:34 PM
Member Since: 09/07/2014
phoenix
Outdoor Fitness Level: Moderate to Strenuous
Somersworth, NH
United States
Online Status: OFFLINE
Last Login: 09/25/2023 07:47 AM
Member Since: 02/24/2013
freespirit
Outdoor Fitness Level: Moderate
Dover, NH
United States
Online Status: OFFLINE
Last Login: 09/26/2023 09:23 AM
Member Since: 04/22/2006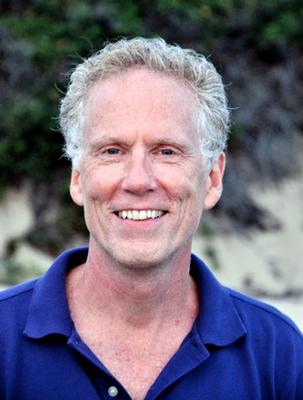 guest member
johnpynchon
Outdoor Fitness Level: Moderate to Strenuous
Boston, MA
United States
Online Status: OFFLINE
Last Login: 03/19/2020 01:31 AM
Member Since: 05/13/2015
<