Testimonials
To those of you who have been looking at the GAY OUTDOORS website all year long and are contemplating becoming a full member, read these testimonials from our members.
"GO has definitely had a positive effect on my life. Not only have I enjoyed the social interaction with many other gay men, but I have also established a few very solid friendships with other GO members with whom I get together on a regular basis." ~ Tony from Kingston, Rhode Island [Member since August 2007]
"I've made some great friends through GO, and I've explored places I otherwise would not have seen. I'm glad GO is available and I'm happy to support it with my presence and membership." ~ Minh, from Coventry, Connecticut [Member since June 2010]
"GayOutdoors was an affirming experience which I needed in my life. I am very grateful for the time spent with it." ~ Anonymous
"It's been nice to meet other gay men who are kind respectful, polite,and friendly." ~ Hernan from Great Barrington, Massachusetts [Member since March 2016]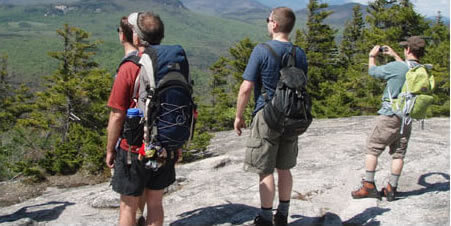 "GO listings help me realize I'm not alone as either a gay person or as an outdoors person in the Central NJ area. Even if I can't make events, knowing GO exists helps me learn about possible destinations and outdoors guys in this area." ~ Rob from Pennington, New Jersey [Member since March 2009]

"I have great respect for what you have created here - it is a fantastic resource to bring gay men together in a manner outside the standard bar, club & hookup site scenes. True friendships are able to be developed with Gay Outdoors - a very valuable service for many gay men. ~ Gregg from Durham, New Hampshire [Member since April 2014]

"Makes possible the interaction with gay men in a healthy-safe-respectful ground. Very appreciative of that." ~ Morgan from North Egremont, Massachusetts [Member since July 2006]

"On the very first GO trip, I met people who quickly became very close friends. I expect these people will be strong life-long companions far beyond GO itself. I would recommend that my friends and any man experience events with this group at least once." ~ Mike from Braintree, Massachusetts [Member since October 2014]
"I've become more fit, and I've made lots of friends. ~ Michael from Greenwich, Connecticut [Member since March 2011]

"GayOutdoors has given me a platform to come out of my shell and be social. As an introvert, socializing has many challenges. Participating an outdoors activity with a friendly group alleviates a lot of the anxieties. Thank you GayOutdoors!" ~ Henry from Madison, New Jersey [Member since August 2010]
"Gives me a very positive feeling. I like being positive and in that atmosphere." ~ Joseph from Schenectady, New York [Member since April 2016]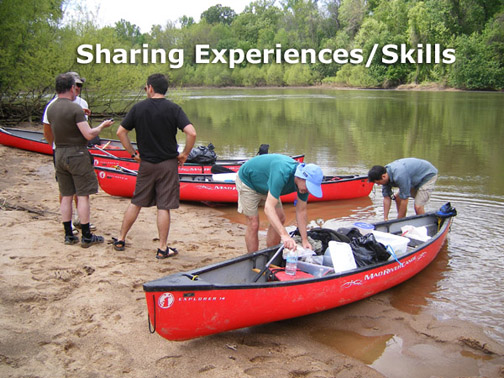 "The fact that it is an all-male club is important to me! I spent 30 years teaching lesbians how to do the sports that I love because most gay men are not attracted to my sports. With gay outdoors, I can find the few outliers who are interested in the same things that I am interested in." ~ John from Parsonsfield, Maine [Member since September 2009]
Become a GayOutdoors member today. Membership is free. Now is a great time to register for a GayOutdoors Membership.