learn
Backcountry Found Starts Up The Only IGLTA Gay Owned Backpacking Business
By Mike Boisvert.
Eden Slezin&nbspstarted Backcountry Found due to his&nbspprofound love for nature and the great outdoors!&nbspBackcountry Found&nbspprovides quality custom &amp preplanned backpacking trips for gay individuals, groups and families.

Their&nbspcustom backpacking trips are built to fit your schedule and your life. You pick the location and date and they&nbspdo everything else. Their&nbsppreplanned backpacking trips are prebuilt and ready to go. All you have to do is sign up!&nbsp

Their&nbspbackpacking trips include guides, full gear packages, gourmet meals and numerous locations in Yosemite, the Grand Canyon, the Big Island of Hawaii and more!
Receive A 10% Discount On Any Trip!!!
Gay Outdoors members receive a 10% discount when you sign up for any preplanned or custom backpacking trip.&nbsp See the Gay Outdoors Events Calendar for a complete listing: http://www.gayoutdoors.org/page.cfm?typeofsite=calendar-search
Waimanu Valley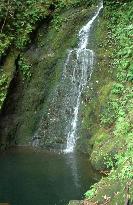 Big Island of Hawaii

May 3-6, 2005&nbsp&nbsp

Explore an isolated&nbspsection of the rugged northern Hawaii coast along the spectacular Muliwai (Waimanu)
Trail to the amazing Waimanu Valley.&nbspAlong the way, we'll see sheer sea cliffs, lush valleys, black sandy beaches, and numerous streams, swimming holes and roaring waterfalls.&nbsp $500 per participant. For more info on this trip click here: http://www.backcountryfound.com/big_island.html
North Kaibab Trail
Grand Canyon National Park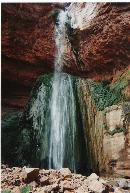 Sept 14-18, 2005

Have a unique Grand Canyon experience by taking the trail less traveled from the breathtaking North Rim down the North Kaibab Trail. &nbspPass a long stretch of the Bright Angel Creek and observe spectacular waterfalls and deep canyon vistas. &nbspOnce at the bottom along with the Colorado River, backcountry solitude awaits.&nbsp$500 per participant. For more info on this trip click&nbsphere:&nbsphttp://www.backcountryfound.com/grand_canyon.html

Yosemite Chilnualna Loop

August 9-14, 2005

Located in the deep Yosemite south, this trip typically falls off the radar of the common Yosemite backpacker.&nbsp&nbspAs a result, solitude and silence are yours to enjoy in one of Yosemite's lesser-known treasures. &nbspSee one of the tallest waterfalls outside of the Yosemite Valley and travel almost the entire length of this trip along famous creeks and endless lakes allowing for almost continuous mountain swimming. $600 per Participant For more info on this trip click here: http://www.backcountryfound.com/chilnualna.html
To learn more about Backcountry Found and all their other trips visit their website, http://www.backcountryfound.com/
&copy 2005 Gay Outdoors All Rights Reserved.