GO Gathering Weekend
Car Camping
DATE: Jul 30, 2021

END DATE: Aug 01, 2021

Hike/Event Location: Fairlee VT
Trip Leader(s)
gsgraham
Fairlee, VT United States
Meeting Time: 2:00 PM
Max # People: 40
Hike Guiding / Event Fee: Yes, but only to cover shared expenses, and I too am paying
Hike Difficulty Level:
Easy
(Do you qualify to attend with this hike difficulty rating? Click Here.)
Sign Up To This Trip/Event
You must be a least a guest member to participate. Comments such as "+1" or "bringing a friend" are NOT permitted. All participants must sign-up for the event individually.
Select your mode of transportation, make any comments and then click on button.
You are not logged in.
Please, Log In
Disclaimer: The club and its members take no responsibility and will not be held responsible for any injuries or accidents that may occur during club events. Outdoor sports are inherently dangerous and accidents will happen. By joining the club or participating in any events posted on our website you are taking responsibility for your own safety and well-being. Anyone with an internet connection can post a trip on our web site. It is your responsibility to determine if this person has the experience and competence to lead the trip. We do not certify or confirm the qualifications of any of our members to lead or participate in trips.
Summary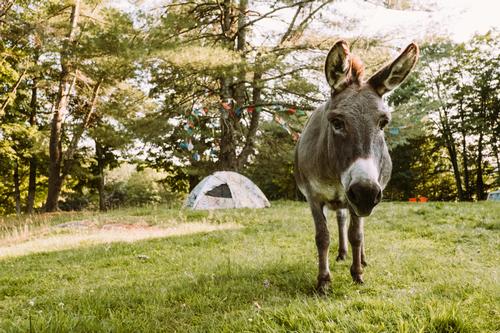 THE WORLD IS OPENING UP AGAIN! Our annual Men's Camping Weekend!
Don't get left out, join our annual Men's GO Gathering weekend! You are encouraged to reserve as soon as possible since the weekend is limited to 40 people.
----------
June 8 UPDATE: 1. The Greenhouse is no longer available. 2. As multiple people have requested to also stay Sunday night, the Rescue has no blocked out the entire space on Sunday for anyone who wishes to stay on through Monday.
June 14 UPDATE: 1. The Greenhouse IS AVAILABLE. There was a conflict and the person had to cancel. A request has been made but not confirmed for one of the RV sites with 30A electric.
----------
This year we have coordinated with Willoughby Farm Animal Rescue in Fairlee VT for our summer GO Gathering and the Rescue has blocked out the entire weekend for us!
You will camp with the sheep, alpacas, donkeys, potbellied pigs, and rabbits who run free throughout the sanctuary when you pitch your tent or park your camper on their Vermont farm and forest.
This Rescue is a 501c3. When you stay with the Rescue or book a tour, the money you donate goes directly for the care and feeding of the rescue animals. The money you pay for the weekend is considered a tax-deductible donation.
The Rescue has an outhouse (supply your own TP and you do have to use a ladder-type stile to get to it).
Everyone is responsible for their own trash so don't forget to bring your trash bags. You can compost at the Rescue.
Dogs are OK but must be leashed at all times. Please let the Rescue know when you register that you are bringing your dog.1
This is an opportunity for newbies to learn more about the club and for loyal members to have fun together camping for the weekend! There are three small ponds on the property plus hiking on and near the Rescue's 107 acres, kayaking, canoeing in Lake Fairlee, a network of mountain biking trails, and more! There will be several outdoor activities posted for the weekend – and they will be posted as separate events on the website.
Some trip ideas are listed at the end of this post. You may have an activity that you would love to share with other members such as hiking & swimming excursions, biking, paddling, bocce ball tournament, morning yoga sessions, etc. We can help you organize it or pair you off with an experienced trip leader to co-lead the trip if you are a little nervous about doing it yourself.
Please post your event on the website and make note that it is part of this GO Gathering.
MEALS:
You are on your own with regard to meals including breakfast.
There are options in the area should you wish to dine out including Pizza, Chinese, and "Samurai Soul Food" (which is rated one of the best restaurants in Vermont).
SOCIAL EVENTS:
Evening activities are where members can relax and socialize with everyone else.
Friday Night Beer/Wine Blast 7 PM: We'll start off the weekend on Friday night with our traditional Beer/Wine Blast beside a communal bonfire. Bring a six-pack of your favorite local craft beer to share in our communal cooler and sample what everyone else brought! Or bring a bottle of wine to our Wine Table and sample what everyone else brought! We'll have name badges and it's a great way to meet the gang.
Saturday Night Potluck 6:30 PM: Calling all camp cooks! Let's have a potluck supper. Please focus on main dishes since we usually have so many appetizers and desserts that they get thrown away; packaged food usually does not get eaten. If you prefer not to cook and still care to contribute to the feast, we will also need heavy-duty paper plates such as Chinet, plastic utensils, and napkins. Please indicate in the comments section on this page what dish you will be bringing. Please bring only 1 dish per person otherwise we end up with a lot of food going to waste. Please be sure to bring the serving utensil for your dish. No firewood is needed as the 107-acre property was recently logged and there are downed branches everywhere!
TAKE A TOUR / BOOK AN EXPERIENCE:
Many people want to know how the Rescue got started and what life is like here in rural Vermont. There are a number of experiences to help give you a glimpse into their life.
The Rescue offers four tours/experiences:
Take a behind-the-scenes experiential journey into farm life; you may learn to how to trim donkey hooves; you may have to wrangle an alpaca or two to give the medication; composting manure and more! ($30 suggested donation per person).
Learn to Grow Good King Henry / Cold-frame Gardening ($15 suggested donation per person)
Learn to Brew Kombucha! ($20 suggested donation per person)
Tai Chi Instruction ($15 suggested donation per person)
RATES & ACCOMMODATION OPTIONS:
We have special pricing for this weekend. Unassigned, dispersed tenting is a suggested $20 donation per night for singles and a suggested $35 donation per couple.
In addition to dispersed tent sites in Rescue's central grassy area, there are two developed private tenting sites that feature an 8'x10' tent deck, picnic table, private fire ring, and commercial park grill. These are great if you want to be a part of the group but still get away for some private, quiet time.
Have a camper? There is one 30-amp site available, and two sites available with a standard outlet. There are also options for campers without electricity.
Need a camper? You can upgrade to a fully equipped glamping experience by renting out our WolfPup 16FQ.
The Greenhouse. This unique accommodation sleeps up to two persons. You will rest comfortably on military-style camping cots in this 8x14 greenhouse built by volunteers from recycled windows (yes, recycled windows). Just bring your sleeping bag! A commercial park grill and picnic table are also included with this site.
Please email the rescue at willoughbyrescue (at) gmail.com to learn more about these upgrade options beyond dispersed tenting.
RESERVATIONS & PAYMENT
Please RSVP on this page. In order to reserve your camping site (and tour if you are interested), book directly with Scott Graham-Stephens at the Rescue by emailing willoughbyrescue (at) gmail.com. Tell Scott what you are interested in (for example, "Two nights dispersed tenting for one and one for the Kombucha tour" or "I want to find out about the cost for the tent deck for two nights for four people"). Scott will first verify that you have signed up on this page.
You can arrive early or stay later! Just let Scott know ASAP, because, while the entire weekend is blocked out for this GO Gathering, the days prior to and afterward are not and the Rescue is quite busy in the Summer months with campers wanting to sleep in the midst of the farm animals!
If your reservation is straightforward Scott will send you a total for the suggested donation. If you have requested more information (for example if you are interested in staying in the Greenhouse), you will need to reply to the email Scott sends you with your specific reservation request. Scott will then send you your total for the suggested donation.
Donate here: https://www.paypal.com/fundraiser/charity/3910625
Once Scott has confirmed your donation, you will receive one more email with the subject title: "GO Weekend Confirmation." If you are wanting an upgraded camp experience (RV, private tent deck, greenhouse) be sure to go through the steps in a timely manner because you will not be confirmed for any upgraded camping until you do and someone else could book it!
Check-in on Friday is between 2-10 PM. You must check in at the campground no later than 10:00 PM Friday night. Please note that this property is gated (the rescues run free – everywhere). When you arrive or leave, open the gate, drive past the gate, get out of your car then close the gate, then drive on.
You are encouraged to reserve as soon as possible since the weekend is limited to 40 people.
Never been camping? Never been to a GO Gathering? Have any questions? Post a comment and a fellow member will be happy to reply!
This is such a great event and we look forward to being with our GO members. PLEASE JOIN US! And thanks for supporting the Rescue in making a difference in the lives of neglected, abused, and abandoned farm animals!
Your hosts,
Scott, the donkeys, alpacas, sheep, pig, peacocks…
NORTH HAVERHILL FAIR:
This GO Gathering is the same weekend as the North Haverhill Fair (the fair runs from July 28-August 1). This fair, which is 12 miles from the Rescue, has all the events you expect at a small-town fair including horse, pony, and oxen stone boat pulling, demolition derby, tractor and 4×4 pulling events, dairy, sheep, goat, and dog shows, and of course, lots of redneck eye-candy. More info http://nohaverhillfair.com
IDEAS / THINGS TO DO:
** See these places on Google Maps! Click on this link and add them to your map: https://goo.gl/maps/tAXtAbZJXmmjHChn8
Hikes
Wright's Mountain -- easy, short, nice view at the summit
Black Mountain -- moderate but short, exposed 360 view at the summit. Great for a night hike. A great early morning hike to bring some breakfast along with you. Highly, highly recommended.
Moosilauke -- southernmost 4000-footer incredible loop hike with a mile of exposed hiking
The Buddha
Be sure to check out the 800-pound cement Buddha on the property (we can tell you how to find it)
License Plates. How smart are you?
License plates from all 50 states are displayed on our garage. They are arranged in a very specific order from top-to-bottom, left-to-right. ARE YOU SMART ENOUGH TO FIGURE IT OUT?\
Vermontasaurus
a 12-minute drive from the Rescue
located in Post Mills Vermont
Chip's Sculpture Garden
Now expanded to wooded area across South Road from his home
Fairlee Drive-In
1809 US Hwy 5N, Fairlee, VT
An old-fashioned drive-in movie theater!
Hope Cemetery
Large cemetery known as the museum of granite sculpture
Be sure to get your picture sitting in the full-size RECLINER / EASY CHAIR tombstone if it is not too creepy for you to take a seat!
201 Maple Ave, Barre, VT 05641
Thetford Center & Union Village Swimming Spots
We almost didn't want to draw attention to these two spots because in many ways they are the quintessential swimming holes, the kind of places a Hollywood location scout would pick if a swimming hole were needed for a scene in a movie.
Sandy Beach (there's a sign, so you can't miss it). It's a half-mile down Buzzell Bridge Road from Route 113 in Thetford Center, VT. Turn right into the parking lot, only a few steps from a basketball half-court-size sandy beach and Olympic-size swimming hole big enough to do laps.
The Chutes. Walk another 0.6 of a mile down Buzzell toward Union Village to the Chutes. It's a favorite among skinny dippers — indeed, a sign is posted that commands "Nude Bathing Prohibited." Follow the trail down to the river, where the rushing water wends around and over several rock outcroppings before spilling over a small waterfall. The spot is down a ravine and encircled by evergreens, providing a degree of privacy and perhaps explaining why the Chutes has been favored by those who prefer to go au naturel.
Directions To Trailhead Parking Lot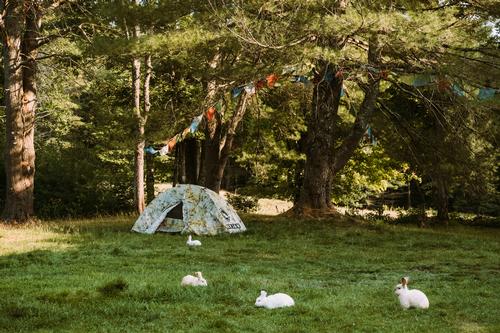 We are easily found on Google Maps: https://g.page/willoughby-rescue?share
Trip Leader
gsgraham
Outdoor Fitness Level: Moderate to Strenuous
Fairlee, VT
United States
Online Status: OFFLINE
Last Login: 07/31/2021 03:18 PM
Member Since: 04/09/2005
members signed up for this event
kelbachus
Outdoor Fitness Level: Easy to Moderate
Brookline, NH
United States
Online Status: OFFLINE
Last Login: 08/08/2021 06:05 PM
Member Since: 05/12/2021
Driving My Own Car


(Willing to give guys a ride)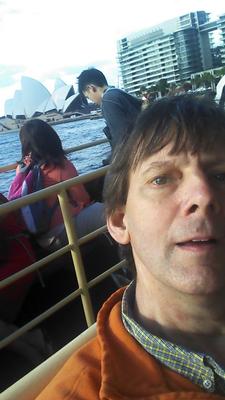 guest member
Chris
Outdoor Fitness Level: Moderate to Strenuous
Northfield, VT
United States
Online Status: OFFLINE
Last Login: 06/11/2021 03:42 PM
Member Since: 05/11/2020
Driving My Own Car


(Possibly willing to give guys a ride)
beyoungyu
Outdoor Fitness Level: Moderate to Strenuous
Harrisburg, PA
United States
Online Status: OFFLINE
Last Login: 09/24/2021 09:22 AM
Member Since: 01/05/2002
Driving My Own Car


(Willing to give guys a ride)
guest member
Tedski
Outdoor Fitness Level: Easy to Moderate
South Deerfield, MA
United States
Online Status: OFFLINE
Last Login: 05/24/2021 01:25 PM
Member Since: 05/16/2021
Driving My Own Car


(Possibly willing to give guys a ride)
sustaining member
KeithES
Outdoor Fitness Level: Moderate
Jamaica Plain, MA
United States
Online Status: OFFLINE
Last Login: 08/02/2021 01:30 PM
Member Since: 07/16/2019
Driving My Own Car


(Willing to give guys a ride)
guest member
alrom2009
Outdoor Fitness Level: Moderate to Strenuous
Boston, MA
United States
Online Status: OFFLINE
Last Login: 08/18/2021 10:40 PM
Member Since: 04/14/2009
Driving My Own Car


(Willing to give guys a ride)
Online Status: OFFLINE
Last Login: 09/26/2021 09:32 AM
Member Since: 05/28/2004
Driving My Own Car


(Willing to give guys a ride)
FlyNavy
Outdoor Fitness Level: Moderate
Winthrop, ME
United States
Online Status: OFFLINE
Last Login: 08/19/2021 10:26 AM
Member Since: 07/17/2019
Driving My Own Car


(Willing to give guys a ride)
guest member
Pais
Outdoor Fitness Level: Moderate
Newbury , MA
United States
Online Status: OFFLINE
Last Login: 08/25/2021 01:10 PM
Member Since: 06/16/2021
Driving My Own Car


(Willing to give guys a ride)
Online Status: OFFLINE
Last Login: 09/22/2021 08:41 PM
Member Since: 12/15/2020
Driving My Own Car


(Willing to give guys a ride)
guest member
MarkhikeVT
Outdoor Fitness Level: Easy to Moderate
Burlington, VT
United States
Online Status: OFFLINE
Last Login: 08/08/2021 03:17 PM
Member Since: 07/08/2021
Driving My Own Car


(Possibly willing to give guys a ride)
Discuss This Trip/Event