Willey Range -- Mt Willey, Mt Field and Mt Avalon
Full Day Hike
DATE: Jul 24, 2021

END DATE: Jul 24, 2021

Hike/Event Location: Crawford Notch NH
Trip Leader(s)
nhclimber03264
Plymouth, NH United States
Meeting Time: 9:00 AM
Max # People: 12
Hike Guiding / Event Fee: No, I will not be asking participants for money
Hike Difficulty Level:
Moderate to Strenuous
(Do you qualify to attend with this hike difficulty rating? Click Here.)
Sign Up To This Trip/Event
You must be a least a guest member to participate. Comments such as "+1" or "bringing a friend" are NOT permitted. All participants must sign-up for the event individually.
Select your mode of transportation, make any comments and then click on button.
You are not logged in.
Please, Log In
Disclaimer: The club and its members take no responsibility and will not be held responsible for any injuries or accidents that may occur during club events. Outdoor sports are inherently dangerous and accidents will happen. By joining the club or participating in any events posted on our website you are taking responsibility for your own safety and well-being. Anyone with an internet connection can post a trip on our web site. It is your responsibility to determine if this person has the experience and competence to lead the trip. We do not certify or confirm the qualifications of any of our members to lead or participate in trips.
Summary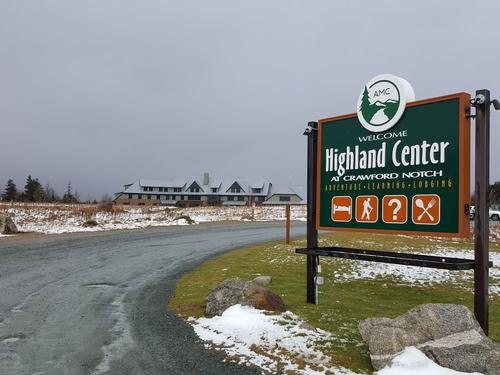 Mt Willey, Mt Field and Mt Avalon: These three peaks provide the ridge that comprises the southern edge of Crawford's Notch known as the Willey Range.
***Elevation (highest point) 4269ft – Mt Field
**Distance to highest point 3.5 miles
*Total trip distance 6.8 miles.
This trip is considered MODERATE to STRENUOUS. Steep grade (up), distance, pace, and weather are all definite factors.
Group will meet at the Crawford Notch Highland Center at 9 am and depart by 9:20.
**This trip will require placing cars at each end of the route. Details on where to meet
are listed below.
Trail Details and Distances:
This adventure begins at the Willey House Historic Site area following a steady steep climb up the Kedron Flume Trail 1.3 miles to Ethan Pond Trail. For a short distance on the Ethan Pond Trail to reach the Willey Range Trail 1.6 miles. Here the adventure really begins as the trail begins a steep climb up to the summit of Mt Willey 2.7 miles. There are several small brook crossings and steep rocky sections that include wooden ladders. Once over the summit the trail follows a moderate grade to Mt Field 4.1 miles and eventually Mt Avalon 5.6 miles before returning to the Crawford Highland Center 6.8 miles.
PREPARATION/WHAT TO BRING: White Mountains can and do have unpredictable and extreme weather changes year-round. Do not be fooled by lower elevation weather. Weather in higher elevations can be very tricky and unstable.
It is recommended that hikers:
**Have extra dry clothing, sun, and wind protection.
**Always have water and food.
**Bug repellent is recommended. Remember the one thing worse than annoying
bugs, people complaining about annoying bugs.
**Helpful hint: Avoid perfumed scents in soaps, bodywash and shampoo. These
will attract bugs.
**It is highly recommended to bring a BLISTER KIT (DIY kits online). DO NOT
wear brand-new footwear, foot first aid most likely will be necessary.
**If you need suggestions on what to bring, PLEASE ASK!!
For this trip it is important to bring along flexibility, patience, and a sense of humor.
Covid – The AMC Crawford Highland Center is a popular destination spot for hikers and tourists.
**Please bring a mask for the use when in close proximity to others.
**Respect people's space
**There are a variety of mask styles to match the variety of covid opinions. Let's be safe
and respect others. We are not the only people on the trail.
Group Size: It is not fun leaving folks out of trips.
*PLEASE cancel so others may join. If you are on the waiting list, please contact me the
days prior to the trip, most likely there is room and if needed this trail will allow us to break the group into smaller groups.
*Decreasing the impact to the environment is always a priority! Above tree line it is vital to stick to the paths and rocks. Do not stray.
*Please plan to "carry in and carry out" all items (bins at summit). It may also be possible to collect other hikers' debris along the way.
Weather: The weather for this trip will be monitored the week prior. If it is a concern any updates or cancellation information will be posted by the Friday prior by 6pm. If it is a cancellation, it will include a rescheduled date so participants can watch for that opportunity.
For weather details;
***Mt Washington Observatory www.mountwashington.org
***National Weather Service – NOAA www.weather.gov
***Weather www.weather.com
Safety is a priority! Any time a hiker is injured or lost a HUGE team of volunteers is dispatched to aid in the search and rescue efforts.
**No one wants to be injured or put other in harm's way.
**Always be prepared. Know your limits.
**Any questions feel free to contact me.
After trip social: Social gathering is possible and welcome. There are several food and beverage options. Pizza and tail gate gathering could be arranged if folks wish to do so.
Resources used to plan this trip:
*AMC White Mountain Guide, 30th addition.
*Alltrails.com
*Mount Washington Observatory www.mountwashington.org
*US Forest Service www.usfs.gov
*NH Fish and Game www.wildlife.state.nh.us
*NH State Parks www.nhstateparks.org
**Group will meet at 9 am and depart by 9:20.
Directions To Trailhead Parking Lot
**Group will meet at 9 am and depart by 9:20.
Where to meet: At the Crawford Notch Highland Center www.outdoors.org/lodging-camping/lodges/highland . The highland center is located on route 302 just east of Bretton Woods Resort area. Be careful there are many references to "highland center" in the area, GPS can miss guide you. The AMC Crawford Notch Highland Center is at the height of land just prior to entering the notch itself.
In the parking lot look for a gray Toyota Tundra as a reference point. There are bathroom facilities, food, and beverages available at the Highland Center. Carpooling will be needed to transport hikers approx. 2 miles to the Willey House Historic Site.
**Because of trip preparation the trip leader is unable to provide a ride for this trip.
Trip Leader
nhclimber03264
Outdoor Fitness Level: Moderate to Strenuous
Plymouth, NH
United States
Online Status: OFFLINE
Last Login: 08/05/2021 05:00 PM
Member Since: 10/09/2019
members signed up for this event
dpbyrnes
Outdoor Fitness Level: Moderate to Strenuous
Ipswich, MA
United States
Online Status: OFFLINE
Last Login: 08/05/2021 09:45 AM
Member Since: 01/24/2009
Driving My Own Car


(Willing to give guys a ride)
Bobcat
Outdoor Fitness Level: Strenuous
Upton, MA
United States
Online Status: OFFLINE
Last Login: 08/02/2021 11:51 AM
Member Since: 12/16/2008
Driving My Own Car


(Possibly willing to give guys a ride)
Discuss This Trip/Event
Bobcat
Posted Jul 19, 2021 at 9:18 PM
Everyone is invited to a post hike get together at my house at Sugar Hill NH about 30 minutes from the trailhead. Bring your favorite beverage/food and enjoy the evening sunset and see the full moon rise over the mountains. Showers/lodging available on Fri or Sat nights if desired. Please email me for details or we can discuss at the hike.
nhclimber03264
Posted Jul 19, 2021 at 4:55 PM
Shhh rumors of sunshine is possible for Saturday. If it rains I might cry. Saturday is looking good. Hope everyone is ready for an adventure. Jon
nhclimber03264
Posted May 18, 2021 at 5:39 PM
This event will be rescheduled please check in for new date and time.