Downeast Maine Coast Adventure
Full Day Hike DATE: 07/16/2022 - 07/19/2022
Trip/Event Location: Machiasport, ME

Trip Leader(s): emsinjp
Max # People: 8
Trip Guiding / Event Fee: Yes, but only to cover shared expenses, and I too am paying
Difficulty Level: Moderate
This will be an exciting several days on the wild, spectacular and untrammeled Downeast Coast of Maine. Our two full days, Sun. (7/17) and Mon. (7/18), will focus on two of the most scenic hikes on
...
Driving directions to the location and spot to meet at:
We'll all meet at my house in Machiasport, which is located on Machias Bay. The goal is to meet there around 6:00 pm on Sat., July 16th. The house is located at 264 Port Road (Rt. 92), Machiasport, ME. Here are the directions: Take I-95 North through Maine to Bangor. In Bangor, take Exit 182A to merge into I-395E toward US 1A/Bangor/ME-9/Brewer. Take Exit 6A for Rt. 1A East, toward Route 1/Ellsworth/Bar Harbor. Take Route 1A for 25 miles to Ellsworth. In Ellsworth, take a left onto Rt. 1 North. Take Rt. 1 North for 58 miles to Machias. In Machias, take a right at the bottom of College Hill (before crossing the bridge over the Machias River) onto Rt. 92. Take Rt. 92 for 3.3 miles to my house, on the left at #264 Port Road (Rt. 92) in Machiasport.
Trip Report/Photos
Wow! It truly was another fun-filled and fabulous trip on the Downeast Maine Coast with a fab bunch of GO guys! After a previous evening of schmoozing accompanied by copious amounts of pizza and a bit of vino, our first day of hiking brought us to the remote Great Wass Island, jutting out into the open ocean of the Atlantic. Following aa approx. 2 mile hike through wonderful and rare coastal jack pines and spruce we jumped onto the open pink granite slab coast, realizing that we could not possibly have a had a better day for the adventure: sunny and warm (but not hot), with a magnificent fog bank looming off shore, but never quite reaching us as we hiked. The views out to the ocean, over the myriad of islands, and to Moospecke Light were breathtaking. Following a windblown but restful lunch on Little Cape Point, we hiked on as Stephen and Greg clamored for the opportunity to jump into the ice cold waters. Sure enough, they found the perfect calm pool and took the shocking plunge - made all the better in their birthday suits! After a couple miles of the wonderful coastline hiking, we reluctanttly headed back through jack pine forests and through a mysteruous coastal bog where we made sure not to stick our fingers into the fiercesome carnivorous pitcher plants (Sarracenia Pupurea). Once back again at Ed's beautiful cottage on Machias Bay, we had a scrumpitious BBQ, with burgers grilled to perfection by David and Greg. The next day dawned to a wonderful coastal fog - so typical now and then for the Downeast Coast. Our hike took us up to West Quoddy Head, the easternmost point of the mainland US, which has arguably one of the most picturesque lighthouses in the country. The 5 miles hike was simply spectacular, the trail hugging the tall cliffbound coast, enveloped by tall spruce nestled in verdant beds of green moss. One the way back, through the interior woodlands, we ventured through another rare coastal bog, trying to avoid the scary pitcher plants again, but also savoring the rare & delicious backed apple berries (Rubus chamaemorus) and marveling at the red shagnum moss. There was enough to celebrate on our last night together, toasting with yet more vino, this time over a delicous dinner of homemade lasagna. We all agreed that the trip was beyond compare - and we all agreed to meet up on the trails soon! The "official" GO trip may have ended, but three of us (Carlos, Greg and Ed) soon after headed up to magnificent Campobello Island, just over the short bridge to Canada from picturesque Lubec. There we took a spectacular coastline hike from Duck Poond Cove, to Liberty Point, then to Ragged Point, all the while taking in the breathtaking views of the azure Atlantic, and the looming mass of fabled Grand Manan Island, just off the coast. The guys wound up their island visit with a walk over to the East Quoddy Head Lighthouse, accessible only at low tide via rusted metal ladders and slippery, seaweed-covered rocks. But it sure was worth it, as we all agreed that it had to be THE most picturesesque light house on the entire east coast (US & Canada, that is)!
There are 56 photos in Album (Note: Move mouse pointer over larger pic and click on NEXT for better viewing)
What Members Are Saying About This Trip/Event
Members That Participated
emsinjp
Outdoor Fitness Level: Moderate to Strenuous
Jamaica Plain, MA
United States
Online Status: OFFLINE
Last Login: 08/16/2022 12:13 PM
Member Since: 03/11/2010
JPHiker
Outdoor Fitness Level: Moderate
Lake Worth Beach, FL
United States
Online Status: OFFLINE
Last Login: 08/10/2022 11:16 AM
Member Since: 11/11/2002
vwgreg
Outdoor Fitness Level: Moderate
Enfield, CT
United States
Online Status: OFFLINE
Last Login: 08/16/2022 12:27 AM
Member Since: 09/16/2002
Sugarloafer
Outdoor Fitness Level: Strenuous
Yarmouth, ME
United States
Online Status: OFFLINE
Last Login: 08/15/2022 09:24 AM
Member Since: 07/20/2020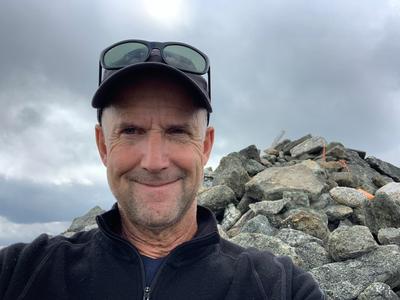 guest member
YarmouthDavid
Outdoor Fitness Level: Strenuous
Yarmouth , ME
United States
Online Status: OFFLINE
Last Login: 06/07/2022 09:13 PM
Member Since: 03/27/2022
<