Maudslay State Park Mini Hike
Nature Walk DATE: 12/27/2020 - 12/27/2020
Trip/Event Location: Newburyport, MA

Trip Leader(s): chkhuber
Max # People: 10
Trip Guiding / Event Fee: No, I will not be asking participants for money
Difficulty Level: Easy to Moderate
Plan A: No snow on the ground. We'll meet up at Moseley Woods parking lot and start our walk/hike under the new Whittier Bridge (RT 95) along the Merrimac River. We'll then
...
Driving directions to the location and spot to meet at:
PLAN A: Moseley Woods: RT 95; take the Salisbury/Amesbury Rt 110 exit. Head EAST on rt 110. Turn right onto Merrill Street at the lights (Ford dealer on corner). Once you cross the String Bridge over the Merrimac River, you will come to the world's smallest roundabout. Moseley Woods is the first exit on the right.
PLAN B: Maudslay State Park. Continue straight through the roundabout, and turn right at the top of the hill. The parking lot will be about 1.5 miles on the left.
https://www.mass.gov/locations/maudslay-state-park
Trip Report/Photos
Ten members enjoyed a sunny walk through Maudslay State Park. Beautiful river views and abandoned gardens on this 2.5 hour event. Everyone enjoyed a mid holiday stretch in the fresh air.
- The Trip Has No Photos -
Members That Participated
chkhuber
Outdoor Fitness Level: Moderate
Hampton Falls, NH
United States
Online Status: OFFLINE
Last Login: 07/24/2021 09:30 AM
Member Since: 06/20/2009
HikeNE
Outdoor Fitness Level: Moderate
Methuen, MA
United States
Online Status: OFFLINE
Last Login: 03/21/2021 08:22 AM
Member Since: 10/14/2020
HikerLegs
Outdoor Fitness Level: Moderate
Manchester, NH
United States
Online Status: OFFLINE
Last Login: 07/30/2021 12:59 PM
Member Since: 03/03/2002
Online Status: OFFLINE
Last Login: 07/30/2021 06:21 PM
Member Since: 08/10/2020
elisegev
Outdoor Fitness Level: Moderate to Strenuous
Boston, MA
United States
Online Status: OFFLINE
Last Login: 07/30/2021 11:17 AM
Member Since: 03/30/2019
TIM02118
Outdoor Fitness Level: Easy to Moderate
Somerville, MA
United States
Online Status: OFFLINE
Last Login: 01/04/2021 08:17 AM
Member Since: 07/22/2004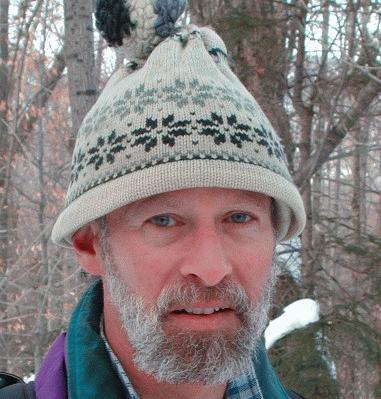 guest member
LewLasher
Outdoor Fitness Level: Moderate to Strenuous
Cambridge, MA
United States
Online Status: OFFLINE
Last Login: 07/31/2021 09:46 PM
Member Since: 10/30/2001
H2Odialog
Outdoor Fitness Level: Moderate to Strenuous
Milton, MA
United States
Online Status: OFFLINE
Last Login: 07/30/2021 10:17 PM
Member Since: 08/17/2005
reedplayer
Outdoor Fitness Level: Moderate
Jamaica Plain, MA
United States
Online Status: OFFLINE
Last Login: 07/11/2021 08:43 AM
Member Since: 10/06/2019
emsinjp
Outdoor Fitness Level: Moderate to Strenuous
Jamaica Plain, MA
United States
Online Status: OFFLINE
Last Login: 07/30/2021 03:10 AM
Member Since: 03/11/2010
<