Theodore Wirth Park
02/22/2021
Trip Report/Photos from Sluggoaafa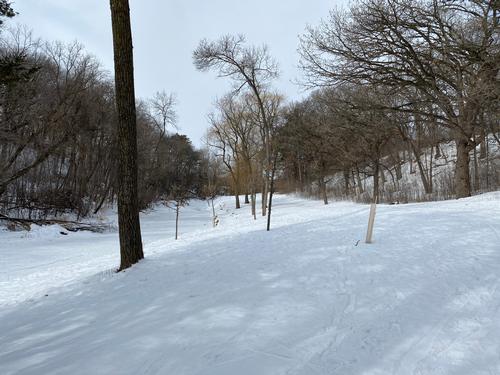 Sometime over the winter, a couple of guys decided to put a male and female figures inside of acrylic ice fixtures and put them in a couple of parks in the Twin Cities for people to get out and search for these cave dwellers.
The temperature in February came up and so I decided to start my walk/hike adventures and seek out Zug-Zug. With a stop at a Gay friendly coffee shop, Cuppa Java, I was on my way to do a quick mile walk around Theodor Wirth park. I couldn't do a full tour of the park as they were doing some high school cross-country skiing event, but I was glad I could just park and do a small mile hike with the warming temperatures.
It didn't take long for me to find Zug-Zug. As I said, just a static statue in an acrylic type ice hidden along the trail. He wasn't very friendly, pretty cold in my view, so I thought I could go on another adventure and search for his wife Zarah at another location.
There are 1 photos in Album (Note: Move mouse pointer over larger pic and click on NEXT for better viewing)