East Osceola Trail Maintenance
06/11/2023
Trip Report/Photos from Gandalf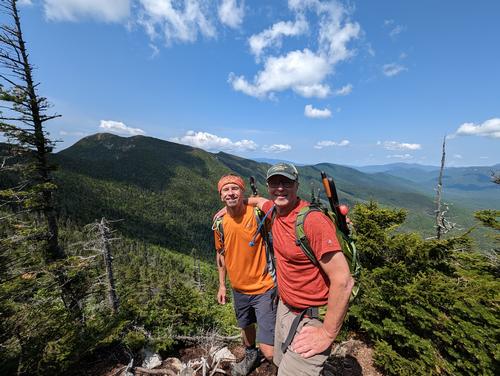 The Mt. Osceola Trail is home to two NH 48 4,000 footers, Mt. Osceola [4,340 feet] and East Osceola [4,156 feet]. Mt. Osceola has perhaps the finest view of any major peak in the southern White Mountains! We maintain 5.4 miles of trail starting from Tripoli Road to the Greeley Ponds Trail.
Last Saturday, 16 members from GayOutdoors and Pemi Valley Hikers performed trail maintenance from Tripoli Road to the summit of Mt. Osceola section. We still had to tackle the remaining section from the Kancamagus Highway side beginning at the junction of the Greeley Ponds Trail. That meant we had to climb up and over East Osceola and continue on the ridge until we reached summit of Mt. Osceola!
It felt like summer returned today with warm temperatures but unfortunately the black flies liked the warmth as well. In order to reach our adopted trail, we first had to do a 1.3-mile forest walk through deep mixed woods on the Greeley Ponds Trail on this beautiful morning! We easily crossed the two branches of South Fork of Hancock Branch. A feat of trail engineering by building a series of bog bridges kept our feet dry.
When we reached the junction of the Mt. Osceola Trail, Jon and I then took our loppers and began to cut back encroaching vegetation! As we worked, we passed under the cliffs of the northeast spur of East Osceola. Further up, we began to encounter branches blocking the trail that we cut away.
The Mt Osceola Trail is a quite a climb with steep, rough pitches angles from the Kancamagus Highway to East Osceola. This last mile was straight up and the majority of the 2200+ elevation gain. It's a long beautiful scramble and we put away our loppers for this section since there was not any work to do. What fun for us and this section really got our adrenaline spiked!
We then reached the upper portion of a slide with a fine view straight down at green tinted Upper Greeley Pond and to many fine peaks including Mt. Carrigain, Carter Dome, Stairs Mountain, Mt. Chocorua, Mt. Passaconaway, Tripyramids and so much more. After using our saws for some fallen branches clean up, we did a slippery scramble up an eroded gully to the shoulder of East Osceola. We took a spur path to the right for spectacular views of the Franconia Ridge and Mt. Garfield. We saw a great view of Mt. Osceola and the wooded East Osceola up ahead. Who said there are no views up East Osceola from the Kancamagus Highway?
We then reached the wooded summit of East Osceola where we posed for a picture and had lunch. We continued working across the ridge to the Chimney stopping to enjoy another fine view of the Franconia Ridge, Mt. Garfield, the Twins and Bonds. We then negotiated up the steep rock chimney for fun!
Excellent views to enjoy on this stellar day. We met about 20 hikers and lots of dogs ascending East Osceola and Mt. Osceola. Good camaraderie with all the hikers we encountered and appreciated the many thanks we received during the day. This wraps up this year's trail maintenance for the Mt. Osceola Trail. We can say with confidence that the entire Mt. Osceola Trail is in great shape!!!
There are 36 photos in Album (Note: Move mouse pointer over larger pic and click on NEXT for better viewing)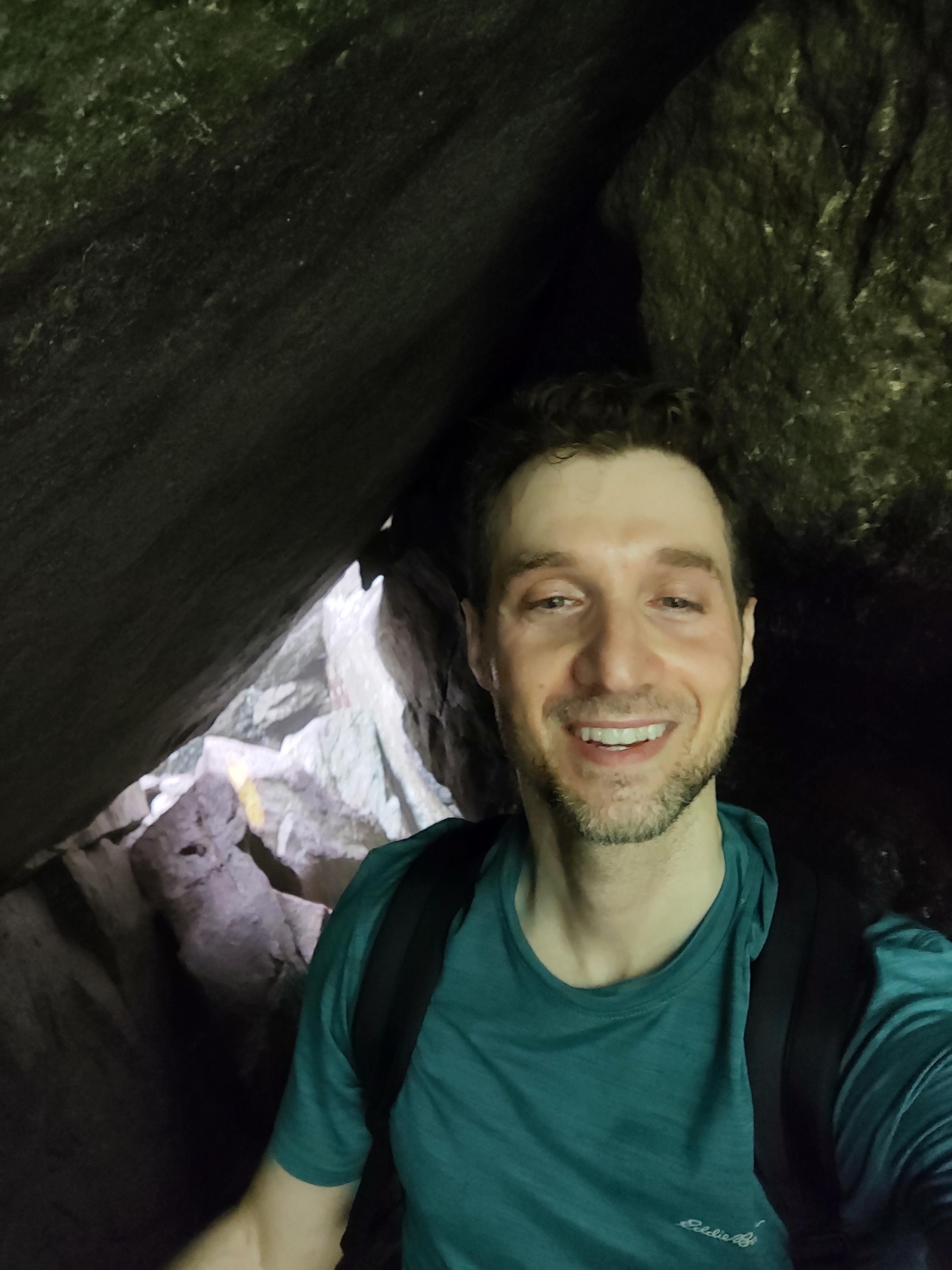 GpD
Posted Jun 17, 2023 at 9:37 AM
That looked like a gorgeous day for some trail maintenance! You folks are heroes of the hiking community. Beautiful pictures!