Camino de Santiago Off the Beaten Path
Hiking Vacation
DATE: Oct 10, 2022

END DATE: Oct 21, 2022

Hike/Event Location: Spain MA
Trip Leader(s)
BordRXR
HOLYOKE, MA United States
Meeting Time: 7:00 PM
Max # People: 5
Hike Guiding / Event Fee: No, I will not be asking participants for money
Hike Difficulty Level:
Moderate to Strenuous
(Do you qualify to attend with this hike difficulty rating? Click Here.)
Sign Up To This Trip/Event
You must be a least a guest member to participate. Comments such as "+1" or "bringing a friend" are NOT permitted. All participants must sign-up for the event individually.
Select your mode of transportation, make any comments and then click on button.
You are not logged in.
Please, Log In
Disclaimer: The club and its members take no responsibility and will not be held responsible for any injuries or accidents that may occur during club events. Outdoor sports are inherently dangerous and accidents will happen. By joining the club or participating in any events posted on our website you are taking responsibility for your own safety and well-being. Anyone with an internet connection can post a trip on our web site. It is your responsibility to determine if this person has the experience and competence to lead the trip. We do not certify or confirm the qualifications of any of our members to lead or participate in trips.
Summary
Looking for long-distance hiking buddies for a less-traveled section of the Camino de Santiago from the Somport Pass, at the French border in the central Pyrenees, through northern Aragón. This isn't an organized group hike but a call for some independent, low maintenance company. Walk 12-14 miles a day through beautiful landscapes, past medieval churches, ruined castles, and tiny villages in this sparsely populated and largely untouristed part of Spain. Looking for independent walkers to join me for as much or as little as you like: from Somport it's 7 or 8 days of hiking to the environs of Pamplona where the Aragonese Camino joins the famous main pilgrimage route to Santiago de Compostela. Pamplona (famous for the July annual running of the bulls) is a good endpoint with train and bus connections around Spain (it's close to Bilbao and San Sebastián) or into southwestern France. Or you can continue on the main Camino de Santiago for a long as you care to: Burgos (8 more days' walk), León (15 days) and Santiago de Compostela (28 days) for the full pilgrimage option!
Only a few sections of some steep terrain the first few days from the Pyrenees, but I am rating this moderate to strenuous because it requires you to be in very good hiking shape in order to cover 12 miles a day or more.
Traveling very light: no need for camping equipment. You pay all your own expenses. Sleep in pilgrim hostels (€5 to 15/bed/nt) or small guest houses (€30-50/nt/rm). Food estimate €25-30/day. Happy to help you organize accommodations and advise on what to carry.
Directions To Trailhead Parking Lot
Meeting point in Spain to be arranged depending on your travel arrangements. I'll be leaving Somport Pass on October 12, reaching Pamplona by October 21.

Trip Leader
sustaining member
BordRXR
Outdoor Fitness Level: Moderate to Strenuous
HOLYOKE, MA
United States
Online Status: OFFLINE
Last Login: 09/23/2022 10:07 PM
Member Since: 05/17/2006
members signed up for this event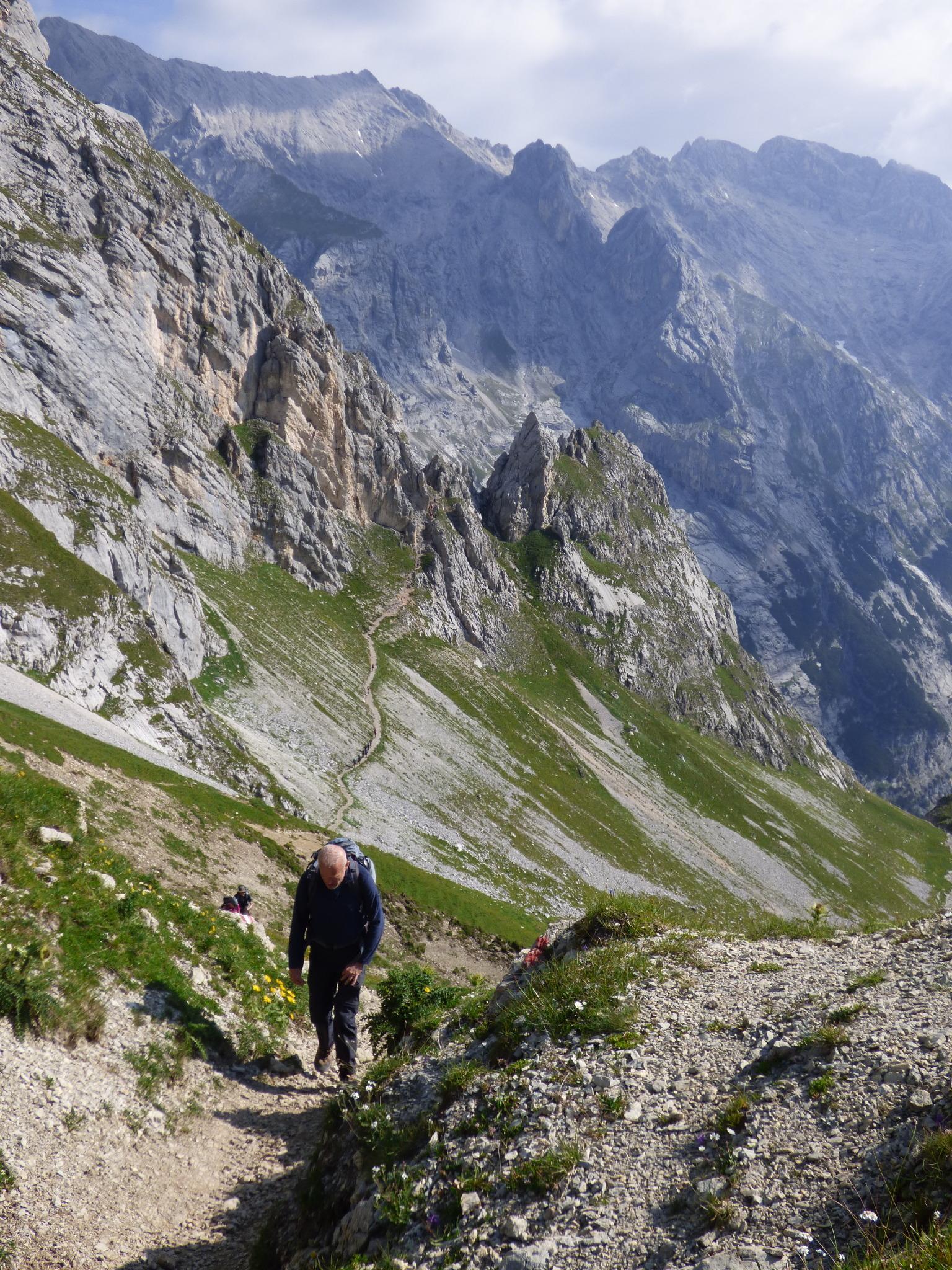 sustaining member
go4itPete
Outdoor Fitness Level: Moderate to Strenuous
San Francisco, CA
United States
Online Status: OFFLINE
Last Login: 09/22/2022 11:14 PM
Member Since: 10/27/2009
Driving My Own Car


(Willing to give guys a ride)
Comment: hello, great idea. I live in Europe and would love to join the event, but a little more advance notice. I am busy till November. I love the idea. Thank you. Peter A
Discuss This Trip/Event
BordRXR
Posted Sep 23, 2022 at 5:01 PM
Thanks and apologies for the short notice! Flavio.