Downeast Maine Coast Adventure
Full Day Hike
DATE: Jul 16, 2022

END DATE: Jul 19, 2022

Hike/Event Location: Machiasport ME
Trip Leader(s)
emsinjp
Jamaica Plain, MA United States
Meeting Time: 6:00 PM
Max # People: 8
Hike Guiding / Event Fee: Yes, but only to cover shared expenses, and I too am paying
Hike Difficulty Level:
Moderate
(Do you qualify to attend with this hike difficulty rating? Click Here.)
Sign Up To This Trip/Event
You must be a least a guest member to participate. Comments such as "+1" or "bringing a friend" are NOT permitted. All participants must sign-up for the event individually.
Select your mode of transportation, make any comments and then click on button.
You are not logged in.
Please, Log In
Disclaimer: The club and its members take no responsibility and will not be held responsible for any injuries or accidents that may occur during club events. Outdoor sports are inherently dangerous and accidents will happen. By joining the club or participating in any events posted on our website you are taking responsibility for your own safety and well-being. Anyone with an internet connection can post a trip on our web site. It is your responsibility to determine if this person has the experience and competence to lead the trip. We do not certify or confirm the qualifications of any of our members to lead or participate in trips.
Summary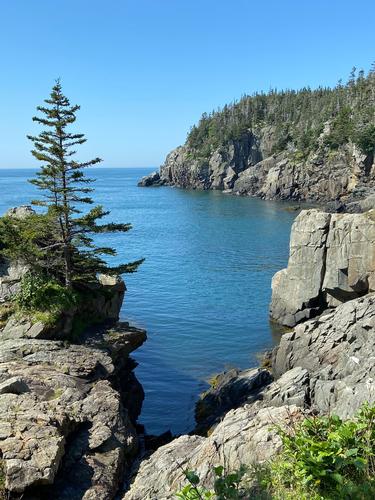 This will be an exciting several days on the wild, spectacular and untrammeled Downeast Coast of Maine. Our two full days, Sun. (7/17) and Mon. (7/18), will focus on two of the most scenic hikes on this part of the coast. On Sun. (7/17), we'll drive up to Lubec and hike through two preserves in the newly formed Cobscook Shores Park System: Denbow Bluffs and Point on scenic Cobscook Bay, likely spotting bald eagles and seals on the trails skirting the spruce-lined, rockbound coves. That afternoon, we'll walk out to the West Quoddy Lighthouse, one of the most picturesque on the Atlantic seaboard, where we'll spot some whales if we're lucky! On Mon. (7/18), we'll hike on remote Great Wass Island, a preserve of the Nature Conservancy that extends out into the Atlantic. This 5 mile hike will take us across spectacular rocky headland shores with open ocean views and through an unusual maritime forest with rare coastal jackpines and heaths with carvnivorous plants such as sundews and pitcher plants. Optional hike on Tuesday, 7/19, through the breathtaking Western Head Preserve in Cutler featuring a dramatic cliff walk on a stretch of the wild Bold Coast.
This will definitely be a fun and memorable trip. I can recommend reasonably-priced accommodations for your stay in Machiasport/Machias for the three nights (7/16, 7/17, 7/18). The first night, we'll all meet at 6:00 pm at my house in Machiasport (see directions) for a pizza dinner and schmoozing. The other two nights we'll also get together for dinner, including a cookout. There will be a very small donation for dinners for two nights ($8-10/night). If you have any questions, please be sure to give me a shout!
Directions To Trailhead Parking Lot
We'll all meet at my house in Machiasport, which is located on Machias Bay. The goal is to meet there around 6:00 pm on Sat., July 16th. The house is located at 264 Port Road (Rt. 92), Machiasport, ME. Here are the directions: Take I-95 North through Maine to Bangor. In Bangor, take Exit 182A to merge into I-395E toward US 1A/Bangor/ME-9/Brewer. Take Exit 6A for Rt. 1A East, toward Route 1/Ellsworth/Bar Harbor. Take Route 1A for 25 miles to Ellsworth. In Ellsworth, take a left onto Rt. 1 North. Take Rt. 1 North for 58 miles to Machias. In Machias, take a right at the bottom of College Hill (before crossing the bridge over the Machias River) onto Rt. 92. Take Rt. 92 for 3.3 miles to my house, on the left at #264 Port Road (Rt. 92) in Machiasport.
Trip Leader
emsinjp
Outdoor Fitness Level: Moderate to Strenuous
Jamaica Plain, MA
United States
Online Status: OFFLINE
Last Login: 09/17/2023 11:18 AM
Member Since: 03/11/2010
members signed up for this event
JPHiker
Outdoor Fitness Level: Moderate
Lake Worth Beach, FL
United States
Online Status: OFFLINE
Last Login: 09/17/2023 12:19 PM
Member Since: 11/11/2002
Driving My Own Car


(Willing to give guys a ride)
vwgreg
Outdoor Fitness Level: Moderate
Enfield, CT
United States
Online Status: OFFLINE
Last Login: 09/22/2023 08:05 AM
Member Since: 09/16/2002
Driving My Own Car


(Possibly willing to give guys a ride)
Sugarloafer
Outdoor Fitness Level: Strenuous
Yarmouth, ME
United States
Online Status: OFFLINE
Last Login: 09/11/2023 05:39 AM
Member Since: 07/20/2020
Driving My Own Car


(Willing to give guys a ride)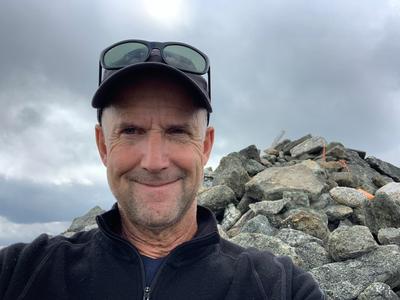 guest member
YarmouthDavid
Outdoor Fitness Level: Strenuous
Yarmouth , ME
United States
Online Status: OFFLINE
Last Login: 08/26/2023 03:22 AM
Member Since: 03/27/2022
Driving My Own Car


(Willing to give guys a ride)
Discuss This Trip/Event