Get Fit #4: Mt. Shaw
52 With A View
DATE: May 15, 2021

END DATE: May 15, 2021

Hike/Event Location: Moultonborough NH
Trip Leader(s)
Gandalf
Thornton, NH United States,
JDNnh
Manchester, NH United States
Meeting Time: 9:00 AM
Max # People: 10
Hike Guiding / Event Fee: No, I will not be asking participants for money
Hike Difficulty Level:
Moderate
(Do you qualify to attend with this hike difficulty rating? Click Here.)
Sign Up To This Trip/Event
You must be a least a guest member to participate. Comments such as "+1" or "bringing a friend" are NOT permitted. All participants must sign-up for the event individually.
Select your mode of transportation, make any comments and then click on button.
You are not logged in.
Please, Log In
Disclaimer: The club and its members take no responsibility and will not be held responsible for any injuries or accidents that may occur during club events. Outdoor sports are inherently dangerous and accidents will happen. By joining the club or participating in any events posted on our website you are taking responsibility for your own safety and well-being. Anyone with an internet connection can post a trip on our web site. It is your responsibility to determine if this person has the experience and competence to lead the trip. We do not certify or confirm the qualifications of any of our members to lead or participate in trips.
Summary
Mt. Shaw offers magnificent views north towards the White Mountains from Castle in the Clouds Conservation Area!

Our last GetFit Hike! We will be hiking Mt. Shaw [2,990 feet], the highest of the Ossipee Mountains, affording magnificent views north towards the White Mountains and other mountains to the east from its partly cleared summit and is ascended by a combination of trails from the Castle in the Clouds property. The total distance covered is 7.4 miles, it should take approximately 5-6 hours and the elevation gain is 1,850 feet.
Bring water, lunch, snacks, and rain/wind shell in the event of any inclement weather.
We are keeping the hike at 10 people to make it easier to practice the recommended social distancing of keeping about 6 feet of distance between everyone. Join us for a hike in the great outdoors for some fresh air and some much needed camaraderie!
Hiking Coordinators: Mike Boisvert and Jon Normand
Directions To Trailhead Parking Lot
To reach the mountain, we'll meet at Ossipee Park Road, just outside the gate to the Castle in the Clouds grounds; Ossipee Park Road leaves NH 171 0.5 mile southeast of its junction with NH 109 and rises steeply for 1.3 miles to the signed parking area on the right. We'll be driving a blue Toyota Tacoma truck.
Trip Leader(s)
Gandalf
Outdoor Fitness Level: Very Strenuous
Thornton, NH
United States
Online Status: OFFLINE
Last Login: 06/12/2021 10:45 PM
Member Since: 08/20/2001
JDNnh
Outdoor Fitness Level: Very Strenuous
Manchester, NH
United States
Online Status: OFFLINE
Last Login: 06/11/2021 05:49 AM
Member Since: 10/30/2001
members signed up for this event
promeneur
Outdoor Fitness Level: Moderate
Nashua, NH
United States
Online Status: OFFLINE
Last Login: 06/08/2021 10:46 PM
Member Since: 02/08/2021
Driving My Own Car


(Possibly willing to give guys a ride)
Online Status: OFFLINE
Last Login: 06/07/2021 04:45 AM
Member Since: 08/10/2020
Driving My Own Car


(Possibly willing to give guys a ride)
HikerBiker
Outdoor Fitness Level: Moderate to Strenuous
Londonderry, NH
United States
Online Status: OFFLINE
Last Login: 06/05/2021 04:55 PM
Member Since: 02/23/2003
Driving My Own Car


(Possibly willing to give guys a ride)
Russell
Outdoor Fitness Level: Moderate to Strenuous
Newtonville, MA
United States
Online Status: OFFLINE
Last Login: 06/12/2021 07:55 PM
Member Since: 03/08/2021
Driving My Own Car


(Willing to give guys a ride)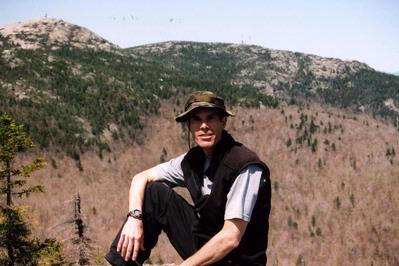 guest member
damenard
Outdoor Fitness Level: Moderate to Strenuous
Kent , RI
United States
Online Status: OFFLINE
Last Login: 05/16/2021 09:00 PM
Member Since: 03/29/2005
Driving My Own Car


(Willing to give guys a ride)
Bushwack
Outdoor Fitness Level: Strenuous
Hanover, NH
United States
Online Status: OFFLINE
Last Login: 06/11/2021 04:23 PM
Member Since: 05/27/2017
Driving My Own Car


(Willing to give guys a ride)
guest member
PaceAlong
Outdoor Fitness Level: Moderate to Strenuous
Meredith , NH
United States
Online Status: OFFLINE
Last Login: 05/15/2021 07:05 AM
Member Since: 05/20/2006
Driving My Own Car


(Possibly willing to give guys a ride)
Discuss This Trip/Event