Backpacking the Santa Rita Crest
Backpacking
DATE: May 17, 2019

END DATE: May 19, 2019

Trip/Event Location: Phoenix AZ
Trip Leader(s)
CJDGO
Phoenix, AZ United States
Meeting Time: 7:00 AM
Max # People: 6
Trip Guiding / Event Fee: No, I will not be asking participants for money
Difficulty Level:
Strenuous
(Do you qualify to attend with this trip difficulty rating? Click Here.)
Region: Southwest
Sign Up To This Trip/Event
You must be a least a guest member to participate. Comments such as "+1" or "bringing a friend" are NOT permitted. All participants must sign-up for the event individually.
Select your mode of transportation, make any comments and then click on button.
You are not logged in.
Please, Log In
Trip Leaders can click here to edit or delete this activity.
Disclaimer: The club and its members take no responsibility and will not be held responsible for any injuries or accidents that may occur during club events. Outdoor sports are inherently dangerous and accidents will happen. By joining the club or participating in any events posted on the GayOutdoors web page you are taking responsibility for your own safety and well-being. Anyone with an internet connection can post a trip on the GayOutdoors web site. It is your responsibility to determine if this person has the experience and competence to lead the trip. GayOutdoors does not certify or confirm the qualifications of any of its members to lead or participate in trips.
Summary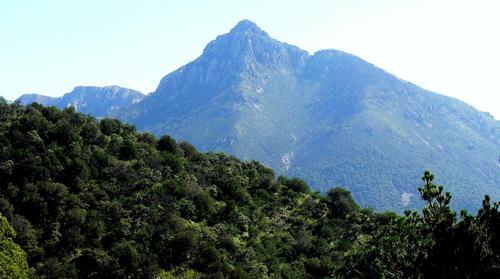 Cool mountain sanctuaries in the middle of the sweltering desert, the Sky Islands are stepping stones to the tropics, allowing exotic creatures like elegant trogons and even jaguars to visit Arizona. One of these ranges, the Santa Rita Mountains lie just miles from the Mexican border and are one of the stomping grounds of El Jefe, the first jaguar to be seen in the United States in several years.
Depending on water and vehicle availability, we'll improvise a loop through lovely Florida and Madera Canyons, enjoying ravishing views across the desert into Mexico. Waking up to the chorus of tropical songbirds, we'll summit Mt. Wrightson on our layover day -- at 9,456' the tallest point in the Santa Rita Mountains.
This will be a strenuous two-night backpack, covering over 20 miles at high elevation over three days at a purposeful pace over very rugged terrain, so this trip is suitable only for experienced backpackers in good condition. Because of the strenuous nature of this trip, the leader reserves the right to qualify participants. This is a consciously low-impact outing, so carpool participation is encouraged and participants are urged to contribute to their vehicle's shared mileage, gas and parking costs.

This trip is strictly dependent upon a favorable weather forecast. A National Weather Service forecast of rain within 72 hours of our start will cancel or re-route this trip at the discretion of the leader, as will fewer than three confirmed signups as of 8:00pm, Wednesday, May 15. This trip will be by individual commissary, and we're not planning any shared meals, so please plan to provide your own supply of food.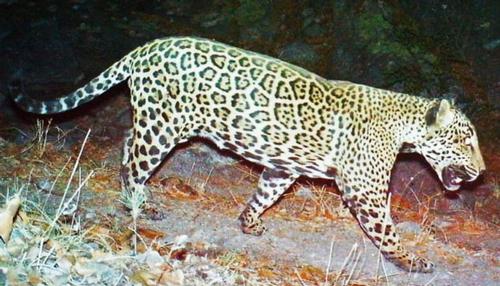 We'll meet at the Shea/SR-51 (Dreamy Draw) Park-and-Ride at 10418 N 33rd St at 7:00am (SHARP!) on Friday morning. Tucson-based hikers, please contact leader for alternate meetup.
Trip Leader
guest member
CJDGO
Outdoor Fitness Level: Strenuous
Phoenix, AZ
United States
Online Status: OFFLINE
Last Login: 09/04/2019 07:27 PM
Member Since: 03/04/2008
Approved By: TrailGuyEric
members signed up for this event
guest member
mbros4162
Outdoor Fitness Level: Very Strenuous
Los Angeles, CA
United States
Online Status: OFFLINE
Last Login: 05/11/2019 09:59 AM
Member Since: 10/19/2005
Driving My Own Car


(Possibly willing to give guys a ride)
Discuss This Trip/Event