Profile Properties
clayz602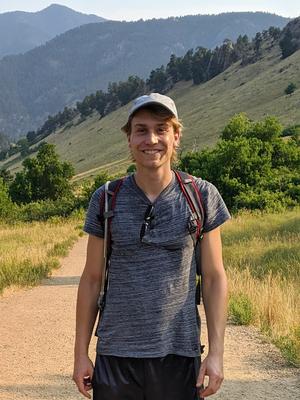 Clay

Age:

25

Location:

Evansville, IN, United States

Date Joined:

April 17, 2021

Last Login:

May 11, 2021

Relationship Status:

Single

Looking For

: Outdoor Buddies

Outdoor Fitness Level:

Moderate to Strenuous

Activities:

Backpacking
Biking - Mountain
Biking - Road
Camping-Tent/Car
Canoeing
Climbing-Indoor Gym
Climbing-Rock
Hiking
Kayaking-Sea
Running
Sledding
Social Gathering
Tennis
Trail Maintenance
Trail Running
Walking - Leisurely

About me:

: I am a chill guy looking for friends to go on adventures with. Pretty much down for anything that gets me outside. I like playing video games and sports recreationally. Being competitive is really fun for me; I don't get mad when I lose, I want to play even more. I like all kinds of music, but most often listen to pop.

Favorite Places:

: I love going to Hoosier National Forest since it is fairly close to me. I've been rock climbing at Red River Gorge which was beautiful. Garden of the Gods was a nice place to backpack. In Arizona, I loved hiking Piestewa Peak and Camelback Mountain.

Outdoor Experience:

: I'm pretty good at backpacking for one or two nights at this point. I would love to do more rock climbing.