Profile Properties
Scoterdoo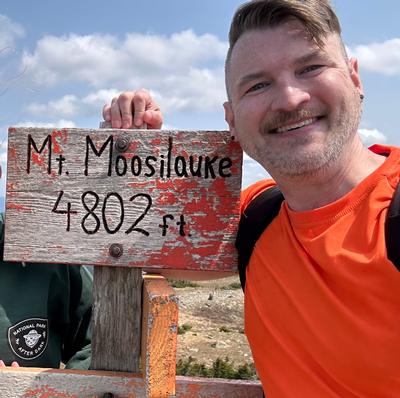 Scot Gerding

Age:

43

Location:

Concord, NH, United States

Date Joined:

August 20, 2023

Last Login:

October 10, 2023

Relationship Status:

In A Relationship

Looking For

: Outdoor Buddies

Outdoor Fitness Level:

Moderate to Strenuous

Activities:

Backpacking
Camping-Tent/Car
Canoeing
Hiking
Kayaking-Calm Water
Kayaking-Sea
Mountain Expeditions
Rafting
Social Gathering
Trail Maintenance
Walking - Leisurely

About me:

: Moved to NH in March 2021 from Ohio, during the pandemic, so it's been hard to meet friends. I met my partner in Boston, and now he and both live in Concord. I started the 48 4000+ footers in 2021 but I haven't made much progress. Looking for some help with finding friends and hiking buddies.

Favorite Places:

: Cannon Mtn, Mt. Moosilauke, the Belknaps

Outdoor Experience:

: Hiking - Decent. I don't exactly sprint up or down, but I make it with some little breaks here and there. Kayaking/Canoeing/Rowing - I was a rower in college, so I have some experience with all of these.