Swimming & Lunch in the Poconos
Swim/Sunbathe DATE: 09/03/2016 - 09/03/2016
Trip/Event Location: E. Stroudsburg, PA
US
Trip Leader(s):
Max # People: 11
Trip Guiding / Event Fee: Yes, but only to cover shared expenses, and I too am paying
Difficulty Level: Easy
(This is the rescheduled gathering from July 31. Please read ALL DETAILS)
Meet at Rainbow Mt. (Poconos) at lower field large parking lot (bottom left on the map below) at 11:30AM, pick our chairs
...
Driving directions to the location and spot to meet at:
Directions: Use GPS and or Mapquest to get up to Rte 80. Once on Rte 80 (decide if you need to head East or West. If in NJ head West on 80, if in PA will be heading East on 80) will need to get to exit 309, take ramp to US-209 North toward Marshalls Creek, Pass Dairy Queen in 0.9 mi on right
Minor Congestion in this area in summer at times. Then
go 3.6 mi to roundabout (circle), take 1st exit following Rte 209 North , go 1.5 mi past strip mall on left, past Wendy's on right, turn right at light onto Mt Nebo Rd, go up hill 0.8 mi to BIG parking lot on left (go in there to park & meet our group) Pool is just ahead on the right up on the hill, lodge is just beyog that on the right too. When we are crossing the road be careful as road is steep w/lots curves, and people tend to drive too fast on this rd. (Note: If you reach Naomi Ln or Ace Ln, you've gone too far)
I am new to meet up so just in case weather looks iffy again, I will log on here on Meetup and hit Cancel, and you can log on to check. Let's hope this time it's a sunny day.
Rainbow Mountain Resort
210 Mt Nebo Rd, East Stroudsburg, PA 18301
Tel: 570-223-8484
https://www.google.com/maps/place/210+Mt+Nebo+Rd,+East+Stroudsburg,+PA+18301/@41.039295,-75.1119407,17z/data=!3m1!4b1!4m5!3m4!1s0x89c485cd111fe353:0x2ddf1ad848225d8a!8m2!3d41.039295!4d-75.109752?hl=en
Trip Report/Photos
- The Trip Has No Report -
- The Trip Has No Photos -
Members That Participated
sustaining member
becodude
Outdoor Fitness Level: Moderate to Strenuous
Bethlehem, PA
United States
Online Status: OFFLINE
Last Login: 06/12/2021 09:29 AM
Member Since: 10/27/2009
sustaining member
richardc
Outdoor Fitness Level: Moderate to Strenuous
Danbury, CT
United States
Online Status: OFFLINE
Last Login: 07/28/2021 11:25 AM
Member Since: 08/14/2004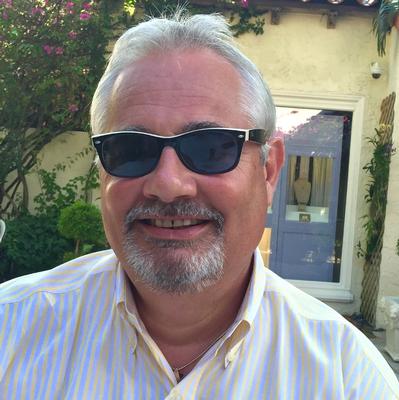 guest member
Rand667
Outdoor Fitness Level: Easy to Moderate
Metuchen, NJ
United States
Online Status: OFFLINE
Last Login: 08/06/2019 08:09 PM
Member Since: 09/04/2010
<