White Memorial Winter Outing
Cross-Country Skiing DATE: 02/07/2015 - 02/07/2015
Trip/Event Location: Litchfield, CT
US
Trip Leader(s): jonathanclark
Max # People: 12
Trip Guiding / Event Fee: No, I will not be asking participants for money
Difficulty Level: Moderate
Please come join us for a few hours enjoying the many miles of trails throughout this beautiful private property located in Litchfield CT. Depending up on conditions we'll be hiking (little
...
Driving directions to the location and spot to meet at:
From the Hartford area (84 & 91, 45 minutes from Hartford to Litchfield) take 84W to Route 4W (Exit 39 for Farmington). Continue on 4W to Harwinton. Then take Route 118W and continue into Litchfield Center. Take Route 202W and in approximately 2 miles (just after the Dutch Epicure Shop and Patty's Restaurant) turn left onto Bissell Road. Take your next immediate right - sign for White Memorial - onto White Hall Road which will lead into the WMCC parking area - follow signs for the museum. We'll meet in the parking lot and/or museum between 9:30 and 10AM.
Trip Report/Photos
Only 3 participants showed up, which was disappointing given the nearly perfect snow conditions. However, we made the best of it and had a great time skiing the extensive trails in the beautiful and varied private conservation area. A new coating of nearly 1" of powder while we were skiing made everything a proverbial "winter wonderland." A late luch of soup and pizza made for a perfect finale.
- The Trip Has No Photos -
Members That Participated
sustaining member
jonathanclark
Outdoor Fitness Level: Moderate
Hartford, CT
United States
Online Status: OFFLINE
Last Login: 07/13/2021 10:21 PM
Member Since: 10/23/2008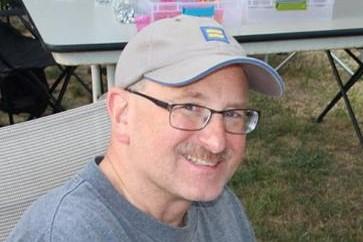 guest member
barabas7
Outdoor Fitness Level: Moderate
Coventry, CT
United States
Online Status: OFFLINE
Last Login: 12/24/2020 07:32 AM
Member Since: 02/12/2009
guest member
hauke
Outdoor Fitness Level: Moderate
Cheyenne, WY
United States
Online Status: OFFLINE
Last Login: 07/05/2021 09:52 PM
Member Since: 03/18/2011
sustaining member
richardc
Outdoor Fitness Level: Moderate to Strenuous
Danbury, CT
United States
Online Status: OFFLINE
Last Login: 07/28/2021 11:25 AM
Member Since: 08/14/2004
<