Pine Knob Loop & Appalachian Trail Hike
Hiking/Walk DATE: 03/24/2012 - 03/24/2012
Trip/Event Location: Cornwall/Sharon, CT
US
Trip Leader(s):
Max # People: 20
Trip Guiding / Event Fee: No, I will not be asking participants for money
Difficulty Level: Moderate
The trail is located in the Housatonic Meadows State Park and Housatonic State Forest on the west side of the Housatonic River. A short, but still challenging trail, it coincides with the Appalachian
...
Driving directions to the location and spot to meet at:
Take Rt. 7 north to Cornwall, CT. At the junction of Rt 4 and Rt 7, continue on Rt. 7 north for one mile. The sign for Pine Knob Loop is on the left hand side. Go slowly because it's easy to drive by the dirt parking lot which accesses the trail head.
Trip Report/Photos
- The Trip Has No Report -
- The Trip Has No Photos -
Members That Participated
richardc
Outdoor Fitness Level: Moderate to Strenuous
Danbury, CT
United States
Online Status: OFFLINE
Last Login: 07/28/2021 11:25 AM
Member Since: 08/14/2004
vwgreg
Outdoor Fitness Level: Moderate
Enfield, CT
United States
Online Status: OFFLINE
Last Login: 07/29/2021 12:38 PM
Member Since: 09/16/2002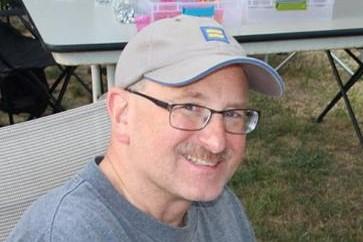 guest member
barabas7
Outdoor Fitness Level: Moderate
Coventry, CT
United States
Online Status: OFFLINE
Last Login: 12/24/2020 07:32 AM
Member Since: 02/12/2009
Delfino
Outdoor Fitness Level: Moderate to Strenuous
West Haven, CT
United States
Online Status: OFFLINE
Last Login: 06/04/2021 06:50 PM
Member Since: 08/27/2007
guest member
ArchE01
Outdoor Fitness Level: Easy to Moderate
Meriden, CT
United States
Online Status: OFFLINE
Last Login: 11/01/2020 01:30 PM
Member Since: 11/07/2011
<