learn
How to Really Have Fun in the Caribbean Islands
By Mike Boisvert.
Despite a well-deserved reputation for entrenched homophobia, frequent discrimination against gay citizens, and even open hostility to gay and lesbian travelers, there are signs that at least a handful of Caribbean destinations - favorite subtropical stomping grounds for spring-breakers, straight couples and "traditional" families - are changing their tunes.
The Caribean is not only known as the world capital of sun-dazed relaxation, but it's also a world-class playground for adventure travelers. And you get to finish&nbspan adventure packed day having grilled lobster and some rum punch.
Whether prompted by economic considerations or internal or external pressures - or, in some cases, all three - island&nbspnations&nbspare, if not openly courting gay travelers, at least challenging reputations for rampant homophobia.

Dominican Republic

This is the island in the Caribbean for adventure sports.&nbspCabarete, on the north coast, is the world capital for kiteboarding and windsurfing - and there is a 10,000-foot peak&nbspas a bonus. It's called Pico Duarte, the Caribbean's highest mountain. It gets technical in&nbspspots and its three-day, 28-mile summit route is best&nbspdone in the drier winter months.&nbspMake sure you time&nbsp your final push to the rocky top&nbspto be there for&nbspa spectacular sunrise view from the highest point in the Caribbean. The island's terrain also offers superior mountain biking, as well as canyoning and cascading down riverbeds. Iguana Mama, the first and foremost operator on the island, will take care of your mountain sports needs with day trips or multiday tours: http://www.iguanamama.com/

At sea level it's all about kiteboarding on the 25-mph trade winds in Cabarete, where the Carib Bic Center has been a mainstay of the scene for nearly two decades: http://www.caribwind.com/

Or scuba diving with Treasure Divers near Santo Domingo: Two shipwrecks are the star attractions of La Caleta Underwater National Park (http://www.treasuredivers.de/english/welcome/presentation.html)

A vibrant gay scene is at Santo Domingo with bars and dance clubs. The first very visual proof of this is&nbspvery evident at&nbspthe trendy disco club called Aire not far from the main pedestrian mall Conde. This club is one of two owned by a man named Jordi, the other is in Barcelona. Aire is a sleek music club with a large courtyard dance floor and three bars. One bar is open to the sky in a palm garden and another is done all in white. The chic style can rival any venue in New York or Berlin. The sound system is enormous of course and the DJ is a real pro.

There is&nbspanother trendy club, Atlantis, across town on the Malecon waterfront. Four nights a week, there is a drag show as well as a male stripper (down to a bikini).&nbspThe drag performers are&nbspquite good. Dressed in svelte hand-made gowns and boas these anorexic-thin folks belt out their theme songs with all the Judy Garland passion they could muster. Some audience members stuff money bills into their 'cleavage' to the delight of everyone.&nbspThe strippers (there&nbspare two drag performers and two strippers) are&nbspa bit too posed and expressionless (with tough macho faces), perhaps to remind the mixed but mostly gay audience that they are&nbspstraight.&nbspOh, yes some audience members also stuffed a few bills into the boys' bikinis as well.

Greneda


Greneda has shipwrecks that have been converted to dive sites. The Bianca C - is a 600-foot-long luxury liner that sand in 1961 and is the largest natural wreck in the world that is reachable by recreational divers. Some spend a week exploring and it's deep enough to require advanced certification. If this is not your speed, the island has 30 other sites that are less technical but just as fun. Aquanauts will get you certified and equipped for whatever you choose: http://www.aquanautsgrenada.com/


While the natives seem to be welcoming, friendly people, attitudes in the region about gay guys is lukewarm. While that's slowly changing&nbspit's best to keep things discreet if you're vacationing with your lover. No public displays of affection-it's just the way things are down in the West Indies.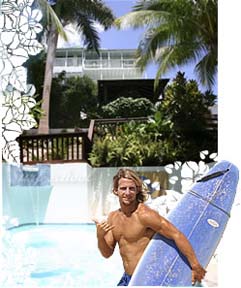 Puerto Rico

Just like the U.S. the left coast of Puerto Rico is a little wilder than the east. Adventuring surfers has been flocking to Rincon for over 30 years, drawn in by the swells of the Atlantic and sandy beach breaks. Expert sufers line up at Tres Palmas' famous reef break and its occasional 30-footers. You can also try Domes, near the lighthouse, where there's a mix of head-high left and right beach breaks.
For the Caribbean, San Juan, with its highways and highrise buildings&nbsp in the tourist quarter Concado, seem to have a very american feel to it. In this quarter with its most beautiful bathing beach and in Ocean View right next to it, are most of the gay accomodations, venue and clubs. Nearby lies the old town of St. Juan, Viejo San Juan, which is remarkable that its inscribed in the World Heritage List of UNESCO. Here is the right place to go shopping and there are many nightclubs and bars.

Bahamas


At 2,300 square miles, Andros is the largest of the Bahamas. Much of it is wetlands surrounded by shallow flats and one of the largest reefs in the world. This makes it perfect for bonefishing, snorkeling, and diving. Bones on the fly are considered the most exciting sport fish pound-per-pound. They are very sneaky so it will feel more link hunting than fishing. Andros has the biggest specimens in the Bahamas and Mangrove Cay Club is devoted to catching them: http://www.mangrovecayclub.com/. Divers from Small Hope Bay Lodge will show you Andros's swim-throughs, caverns, and the drop-off into the 6,000-foot Tongue of the Ocean: http://www.smallhope.com/

Don't expect to find Fire Island South. There's no visible gay community, gay nightlife is basically nonexistent, and discretion is still the order of the day. We don't suggest public displays of affection, at least until the country's awareness falls in line with the government's extraordinary progressiveness toward excepting gay guys.
&copy 2008 Gay Outdoors All Rights Reserved.