learn
Great Places To Go Camping That Is Near Where You Live
Here are some of our favorite camping locations that are reasonably close to one of a dozen U.S. metropolitan centers, close enough that it takes just one tank or less of fuel to get there and back. Yet, they are far enough away to make you feel like you went someplace. The other thing they all have in common is that most of these campgrounds are usually booked on busy weekends because of their proximity to large populations—you can't arrive at the last minute and expect a campsite. So make your reservations right away, and have a great weekend!

LOS ANGELES

Two of the most easy-to-access camping spots mark the edges of the "Southland." To the east, sits Joshua Tree National Park (look north of Palm Springs). To the far west (on the ocean north of Malibu) is Leo Carrillo State Beach.
Joshua Tree National Park&nbspdefies all notions of what a desert is supposed to be. You'll find palm trees, pine trees, Joshua Trees (for which the park is named), cacti, watery oases, and plenty of wildlife including bobcats, coyote, rattlesnakes, hundreds of birds, and about a million lizards.

An hour from Los Angeles, 140-unit Leo Carillo State Beach lies on the ocean at the mouth of a sycamore-studded canyon with excellent walking trails. Other notables nearby include Point Magu, McGrath and San Onofre (also on the Pacific), and Anza Borrego (in the desert). State Park Reservations

PORTLAND

Fort Stevens State Park (near Astoria) is the largest state park west of the Mississippi. It's next door to Fort Clatsop National Memorial (the 1805-1806 winter home of the Lewis and Clark Expedition) and the Columbia River. Fort Stevens offers hiking trails and great history. Log onto Oregon State Parks.

Other Oregon state parks we can recommend include Jesse M. Honeyman near Florence, Beverly Beach near Newport and Tumalo near Bend.

SEATTLE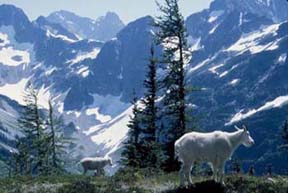 Take the ferry to Sequim (pronounced Squim) and stay at Sequim State Park. Also get out and see Sequim's neighbor, Olympic National Park. Head east of the city for North Cascade National Park or Mount Rainier National Park. Visit one of our favorite places—Moran State Park on Orcas Island in Puget Sound.

PHOENIX

Grand Canyon National Park is the obvious first choice (800/365-2267). Near the ever-fascinating town of Sedona is a great state park called Dead Horse Ranch (Clarksdale). Dead Horse doesn't take reservations, but you can get info at 928/634-5283. Southeast of Wilcox sits Chiricahua National Monument, one of our very favorite campgrounds, but it's small, popular and first-come, first-served. If not there early in the morning, you're usually out of luck, but right next door is the Coronodo National Forest for overflow.

DENVER

Rocky Mountain National Park (Estes Park), high atop the Continental Divide, is a must-do on any serious camper's list and only a couple hours out of the city. For reservations, contact the&nbspNational Park Reservations System. Three great Colorado high-elevation state parks are nearby: Mueller State Park is near historic Cripple Creek, Golden Gate State Park is near historic Central City, and Steamboat Lake State Park is near Steamboat Springs. For reservations for all Colorado state parks check out Colorado State Parks.


AUSTIN/SAN ANTONIO

Texas campers head for the hills, especially in the spring or fall. The Texas "Hill Country" has 11 state parks with campgrounds (10 more without). Reservations: Texas State Parks. Our picks: Garner State Recreation Park near San Antonio, Pedernales Falls State Park near Austin, and Kerrville-Schreiner State Park in the center of the state. Lake Corpus Christi State Park is a watersports lovers dream. Big Bend National Park is an awesome sight and a must-do, even if it's 400 miles away from a "city". Reservations: 915/477-2291.

NEW ORLEANS

For Louisiana camping, Grand Isle State Park (near Leeville) and Lake Fausse Pointe State Park (near Martinville) are southern belles. Reservations: Louisiana State Parks. From the Big Easy it's also easy to go to Mississippi and check out Buccaneer (near Bay St. Louis), Percy Quin (near McComb), or Paul B. Johnson (near Purvis) state parks. For reservations, log on to Visit Mississippi.

The greater New Orleans area and surrounding region is still in the midst of recovery and clean-up. Many areas are back up and running close to normal, but you should check with any parks in this region you are interested in before leaving home to make sure all facilities are available.

ATLANTA

You can play "pin the tail on the donkey" with a map of the state of Georgia and find a state park campground you'll be happy with. To reserve campsites, cottages, lodge rooms, picnic shelters and group shelters visit Georgia State Parks.

If you like to fish, especially if you like to fish for bass, then Mistletoe State Park, near Augusta is where you want to be. We can also recommend Vogel State Park in Georgia's Blue Ridge Mountains (Blairsville)—next to the Appalachian Trail. On the Atlantic Ocean you'll find Fort McAllister State Park or Crooked River State Park (near St. Mary's).

NASHVILLE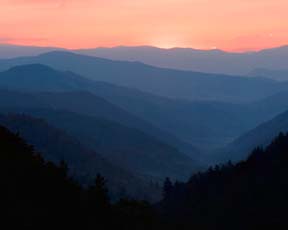 From Nashville, we'll always head for the national parks first. That means Great Smoky Mountains National Park with five campgrounds or Mammoth Cave National Park in south central Kentucky. To reserve campsites log on to&nbsp&nbspNational Park Reservations System.

Our favorite Tennessee state park is Natchez Trace (Wilderville), which has a bit of everything, including late fall beauty. For reservations, log on to Tennessee State Parks.

MINNEAPOLIS/ST. PAUL

Minnesota has more than 70 state parks. Take your pick. Minnesota has a little bit of everything and it's all very close. Just call 866/85PARKS for reservations. Our favorites are Beaver Creek Valley State Park near Caledonia Big Island State Park near Albert Lea and Frontenac State Park near Frontenac.

PHILADELPHIA

Not far away from the home of the first Continental Congress are two state parks we like: French Creek (near Elversen) surrounding Hopewell Furnace National Historic Site, and Gifford Pinchot (near York), not far from Amish country. For info and reservations for both, call 800/63-PARKS.

Grab some hoagies and cheese steaks, then head out to the ocean and Delaware's two overnight-camping beach parks: Cape Henlopen and Delaware Seashore. For reservations and info visit&nbspDelaware State Parks/.


NEW YORK CITY

No other region rivals New York and New England for fall colors. The first thing you should do is call 800/CALL-NYS. You can also visit I Love New York State Travel Guide to get your free copy of the I Love New York State travel guide. The guide has a list of 134 New York state parks, private resorts and campgrounds, and other facilities and amenities.

Our favorite campground in New York is North-South Lake State Campground in Haines Falls (in the Catskills), where we held one of our annual GayOutdoors Gatherings. Others on our "it" list include: Delaware Water Gap National Recreation Area in Bushkill, Pennsylvania (on the NJ-PA border), 570/588-2452 and Woodford and Molly Stark state parks (near Wilmington) in southern Vermont, 802/241-3655.

Courtesy of Camping Life magazine