learn
Here are some of Adventure Magazine's&nbsppicks to what's hot and what will be hot for 2007 and beyond.
Mountain Gear
Columbia Faster and Lighter Shell
Recently the market has seen a slew of insanely light jackets, but in the backcountry you need outerwear that hits the sweet spot between windblocking ultralights and pricey waterproof breathables. Case in point: the Faster and Lighter. ($180 http://www.columbia.com/). The eight-ounce seam-taped garment is luxuriously soft, breathes like a dream, and sheds water as well as shells twice the price.
&nbsp
The North Face Neutron 32 Daypack
Any daypack can carry a peanut-butter-and-honey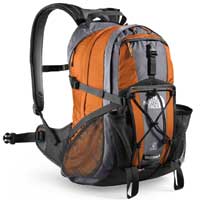 sandwich, but can it handle a long haul as well as the front-loading Neutron 32 ($109 http://www.thenorthface.com/)? Probably not. The molded-foam back panel, stiffened shoulder straps, and wide hip pads carry 25 pounds better than any other day-tripper around.
&nbsp
&nbsp
&nbsp
Santa Cruz Nomad X9 AM Mountain Bike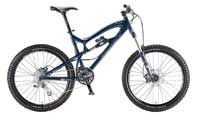 Simply put, this bike ($4,100 http://www.santacruzbicycles.com/) reframes the definition of a "cross country" suspension bike. A 30-pounder with six inches of travel that ascends like an Otis elevator? That's like a monster truck that can race&nbspthe Indy 500. Awesome.

&nbsp
Water&nbspGear
Teva Karmali Wraptor Water Sandal
Maybe it's the superior fit. Or the grippy tread. Or the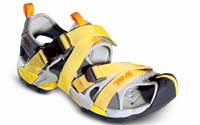 seat-belt-like strap that locks your heel into place. Regardless, the Wraptor ($100 http://www.teva.com/) is the best go-anywhere sandal we've tried.
&nbsp
&nbsp
&nbsp
Teve Uropod 37L Drybag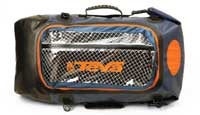 One of the smartest innovations of the year is Teva's new line of PVC-free drybags, the best which is the Uropod 37 L ($110 http://www.tevagear.com/). The bags incorporate a panel of waterproof, breathable eVent fabric, which lets moisture out but won't let water in. Thus, your stuff dries out and stays dry at the same time. Genius.
&nbsp
Speedo XDSkin Splice Fastskin Jammer
Wouldn't it be nice if a swimsuit helped you swim faster?

The new XDSkin Splice Fastskin Jammer ($43.20 http://www.speedousa.com/) does just that: Compared with&nbsptraditional lycra suits, the XDSkin absorbs less water, hugs your skin better to create less drag, and is more comfortable. Even better: it dries much more quickly.
&nbsp
&nbsp
&nbsp
Forest&nbspGear
Gregory Z 55 Overnight Pack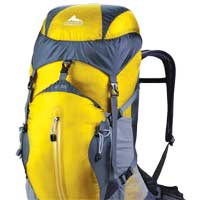 At three and a half pounds and 3,350 cubic inches, the&nbsptough, top-loading Z 55 ($189 http://www.gregorypacks.com/) is the smartest,&nbspmost versatile pack out there. Take it for a single night or the whole PCT.
&nbsp
&nbsp
&nbsp
&nbsp
Sony Cyber-shot DSC-N2 and Sony GPS-CS1 Field Camera
Find that waterfall again? Pair the ten-megapixel Cyber-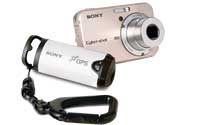 shot DSC-N2($450 http://www.sony.com/) with the wireless GPS-CS1 data logger ($150) and&nbspyou'll link GPS&nbsppoints to every shot you take.
&nbsp
&nbsp
&nbsp
Marmot Gravity Softshell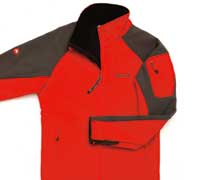 With a market awash in cheap softshells, what makes on stand out? The details: Velcro cuffs, a microfleece collar, and a water-repellent finish that won't wash away. They're all in the Gravity ($160 http://www.marmot.com/), the best we found.
&nbsp
&nbsp
&nbsp
Snow&nbspGear
Burton Elite&nbspSnowboard
The one-board quiver starts (and ends) with the new Elite ($360 http://www.burton.com/), an all-mountain generalist with

an ultralight wood core reinforced by strong, braided fiberglass. The Elite's soft nose helps it float, while the stiffer tail gives it guts on the groomers and extra spring in the terrain park with halfpipe.
&nbsp
Patagonia Down Vest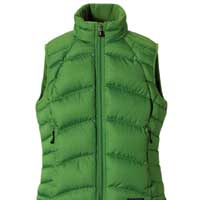 Light and airy, the new men's Down Vest ($145 http://www.patagonia.com/) is the perfect bit of fail insulation to throw under a shell or in your pack. Unlike most down vests, the shiny, baffled skin denier polyester ripstop and the innards are 700-fill goose down, so it warms you discreetly, without puffing you up like the Michelin Man.
&nbsp
&nbsp
&nbsp
Marmot iGlove Snow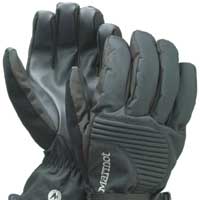 Nylon gloves don't work on you iPod's click wheel, so how do you surf tunes without baring your flesh? The waterproof iGlove Snow ($75 http://www.marmot.com/) has a solution: an iPod-compatible touch pad on the finger, which lets the electrical charge from your skin pass through. Alas, said pad is on the liner so you still have to take out the outer glove-but it sure beats getting frostbite.