learn
Riviera Nayarit is Mexico's Next Great Place
Most gay travelers are well aware of Mexico's most lively hotspot, Puerto Vallerta. But if you are looking for a getaway that actually gets you away (albeit not too far) from the flash and hustle of trendy bars and nightclubs, then Riviera Nayarit is for you.
The Riviera Nayarit stretches 100 miles along Mexico's Pacific coast from Nuevo Vallarta, about 15 minutes from Puerto Vallarta's airport, north to San Blas. Rent a car if you plan to explore the area; two-lane Highway 200, the main coast road, is in fine shape, though secondary roads can be rough.
For some residents of this formerly secret surfers' haven on the Pacific coast, the sure sign of gentrification came with the opening of the town's first wine bar. Others cite the $18,000 life-size wooden horse displayed at a swank home décor shop north of town as evidence of the area's seismic demographic shift. Still others point down the beach toward gated Punta Mita, where new villas start at $4 million.
Could celebrity sightings be far away?
Puerto Vallarta's refined cousin to the north -- composed of the Nuevo Vallarta, Punta Mita, Sayulita, and San Blas areas -- offers tourists a great mix of breathtaking beaches, outdoor adventure and romantic settings. And like its Caribbean coast cousin, the Mayan Riviera, resorts here are actively seeking the pink and fine-tuning amenities and experiences for the gay market.
Indeed, it's grooming guru Kyan Douglas, one of the stars of the former Bravo TV reality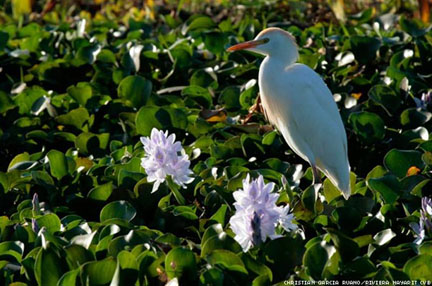 show Queer Eye for the Straight Guy and a new Sayulita homeowner. So what if he lacks the stature of, say, a Richard Burton, whose presence (along with Elizabeth Taylor, director John Huston and a cadre of other Hollywood greats) helped propel nearby Puerto Vallarta to fabulous status back in the 1960s? The horde of developers, hoteliers and marketers flocking in recent years to this 100-mile stretch now known as the Riviera Nayarit are seeing to it that the word gets out.
The beaches here range from secluded rocky coves to wide, palm-fringed expanses. The sea shimmers a dazzling Caribbean blue on some stretches, thanks to an abundance of coral reefs. And thick jungle foliage cloaks the slopes of the Sierra Madres that tumble toward the shore.
The character of the 20 or so Riviera Nayarit locales varies from bustling to sleepy. The coast begins atNuevo Vallarta, chockablock with big, all-inclusive resorts 15 minutes north of the Puerto Vallarta airport, and ends at San Blas, whose largest hotel has only 50 rooms. In between lies everything from new ultra-exclusive gated enclaves such as Punta Mita; the '70s-vintage mass-market resort town of Rincón de Guayabitos; pristine beaches that draw campers, such as Chacala; and fishing villages with growing ex-pat populations, such as Sayulita and San Francisco.
In the past two years, the Mexican government has infused the coast with $1.5 billion in infrastructure, primarily at the southern end on the Bay of Banderas. But the region took a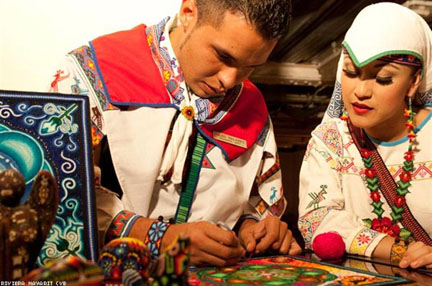 promotional leap forward last year when Mexican tourist officials tacked "Riviera" to the state name of Nayarit. Within three months of the March 2007 announcement, more investment money poured into the state than in all of 2006. When land in one government-planned resort went on the block, it sold out in only 20 days.
Meanwhile, in various places along the coast, villages whose commerce once revolved around taco stands and auto repair shops have sprouted organic cafes, yoga studios — and hotels for well-heeled travelers who demand such amenities. Nineteen lodgings with more than 4,000 rooms are slated to open by 2011. One major development, Litibú, will house seven upscale resorts and boutique hotels, and a Greg Norman golf course is due to open there this fall. Farther south at La Cruz de Huanacaxtle, a new marina accommodating yachts of up to 400 feet opened in December, with more surrounding hotels, shops and housing to come in the next two years.
This sort of cushy exclusivity is drawing Hollywood glitterati — Jennifer Aniston, Will Smith and John Travolta have checked into private villas. And Britney Spears, Robert De Niro and Elton John are among past celebrity sightings at the Four Seasons Punta Mita.
In fact, the Four Seasons, where high-season rates start at $590 a night and the poolside cabanas rent for $250 a day, sparked the luxury development boom when it opened in 1999 on 1,500 acres of manicured perfection. Now, private villas in the gated resort community are priced at up to $6 million. A second Jack Nicklaus golf course opens this fall, as does a 120-room St. Regis hotel next door. Also at Punta Mita, a super-exclusive adults-only suites hotel opens in 2010, and the Enchantment Group just announced it will open a 30-room destination spa the same year.
A second government-planned tourist development with an airport is destined farther north at El Capomo. And just south of there at Punta Raza, private developers have started work on a project that will yield eight hotels, including a Grand Hyatt and Park Hyatt, 950 homes and a golf course.
Up and down the coast, hand-lettered for-sale signs promising privacy and views peek through the jungle foliage. In some towns, real estate sales offices masquerading as "cultural centers" lure unsuspecting visitors.
Clearly, the land rush is in full swing. And while that may annoy some, some newcomers are taking the rapidly changing landscape in stride.
Riviera Nayarit is a destination that welcomes everyone. They share Banderas Bay and the Gustavo Diaz Ordaz International Airport with Puerto Vallarta, so you have the proximity of Mexico's top gay destination, but Riviera Nayarit also offers an entire coast lined with luxury hotels, pristine nature and rich, friendly Mexican culture.
Nuevo Vallarta
The southern entry point to the state of Riviera Nayarit boasts three miles of beaches perfect for all sorts of water sports, aquatic adventures and whale watching, during the December 15 – April 15 humpback migration and mating season. It is also home to great shopping, fine dining and countless top-notch resorts.

Sayulita
Sayulita may be only a 35-minute drive from Puerto Vallarta, but in many respects it seems worlds away. This laidback fishing village is a must for travelers seeking superb beaches and fantastic surfing (not to mention hot surfers) as well as its array of art galleries and boutiques. From Sayulita it's a 10-minute drive to tiny San Francisco, the home of Cafe del Mar, which serves delicious Asian-inflected fare. A half hour north through mango and tobacco plantations lies Playa Chacala, the swimmer's exception on a surfer coast.

San Blas
Rent a jeep and drive a few hours north through the lush, verdant countryside to this charming colonial town that has been immortalized in a poem by Henry W. Longfellow as well as the Mexican pop song, "El Muelle de San Blas." (Along the way, be sure to stop at one of the many fruit stands dotting the highway for some refreshing coconut water or delectable Mexican confections that also make great souvenirs.)

While in San Blas, enjoy a romantic panga ride through the La Tovara National Park's mangroves at sunset to view an incredibly rich array of indigenous birds (over 445 local species), crocodiles, butterflies, turtles and other wildlife. Don't forget to generously coat yourself in bug spray, however, as mosquitoes love the lagoon as much as they love you. It's a paradise for seeing wildlife and for being alone in nature. Not many know it. At least until the new maps are printed, anyway.

Don't miss

The superb beadwork of Nayarit's Huichol Indians. The Huichol live in remote mountain villages but individuals sell their crafts in tourist areas. Or visit the non-profit Galeria Tanana in Sayulita.