learn
The great thing about GayOutdoors is that we have plenty of great adventures that both you and your friends can try. Plus, they are inexpensive!
Cross Country Skiing
Hit the trails with us at Cross Country Ski Centers!
Snowshoeing/Winter Hiking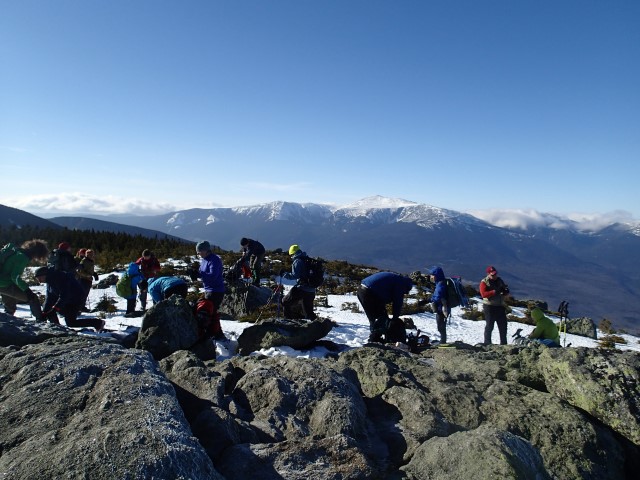 When you think of GayOutdoors, snowshoeing and hiking may come to mind.
At GayOutdoors you can have the chance to join us on our snowshoe/winter hikes of various difficulty in the White Mountain National Forest. Then afterwards, we get together for some well deserved brews and chews at a local restaurant or in a members home.
Downhill Skiing and Riding
Grab your skis and snowboards to join us skiing and riding at various downhill ski areas throughout New England.
Sledding Fun
Take a trip back to your youth and grab a sled!
But, at GayOutdoors we like to kick it up a notch by hiking up to Tuckerman Ravine and then sledding down the Shelburn Ski Trail.
>> Check out all the trips and events we have this winter
So, GayOutdoors isn't just an extreme outdoors club. GayOutdoors is also known for a day full of winter fun!
© 2015 Gay Outdoors ; All Rights Reserved.