Burlington Biking Weekend Day 2: Lamoille Valley Rail Trail
Other
DATE: Aug 21, 2022

END DATE: Aug 21, 2022

Hike/Event Location: Morrisvile VT
Trip Leader(s)
benj58
Waltham, MA United States,
jbb17
Burlington, VT United States
Meeting Time: 1:00 PM
Max # People: 10
Hike Guiding / Event Fee: No, I will not be asking participants for money
Hike Difficulty Level:
Moderate
(Do you qualify to attend with this hike difficulty rating? Click Here.)
Sign Up To This Trip/Event
You must be a least a guest member to participate. Comments such as "+1" or "bringing a friend" are NOT permitted. All participants must sign-up for the event individually.
Select your mode of transportation, make any comments and then click on button.
You are not logged in.
Please, Log In
Disclaimer: The club and its members take no responsibility and will not be held responsible for any injuries or accidents that may occur during club events. Outdoor sports are inherently dangerous and accidents will happen. By joining the club or participating in any events posted on our website you are taking responsibility for your own safety and well-being. Anyone with an internet connection can post a trip on our web site. It is your responsibility to determine if this person has the experience and competence to lead the trip. We do not certify or confirm the qualifications of any of our members to lead or participate in trips.
Summary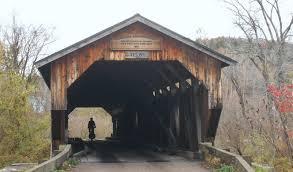 Join Jim and Neil for the second day of our Burlington, VT-area biking weekend. We'll do a 20-mile round trip ride from Oxbow Park in Morrisville to Old Mill Park in Johnson and back. We'll ride the Lamoille Valley Rail Trail, which follows the Lamoille River through north central Vermont. The route is relatively flat, though there are some rolling hills. The trail surface is compacted crushed stone, OK for most bikes, but best suited for hybrid or mountain bikes. Consider borrowing or renting one if you have a road bike.
While we won't have a formal lunch stop, we will make periodic rest stops. Bring snacks and plenty of water. A sweatshirt or light jacket would be advisable as well. If there is interest, the group will have dinner at a restaurant in Morrisville or Stowe afterwards. We'll discuss that during the trip.
Watch for updates about this ride in the coming weeks.
Directions To Trailhead Parking Lot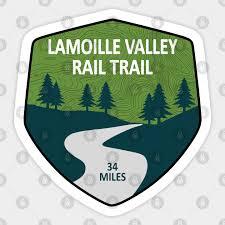 Meet at 1 p.m. at Oxbow Park in Morrisville, VT.
Trip Leader(s)
benj58
Outdoor Fitness Level: Moderate
Waltham, MA
United States
Online Status: OFFLINE
Last Login: 09/14/2023 10:15 AM
Member Since: 10/30/2001
guest member
jbb17
Outdoor Fitness Level: Moderate
Burlington, VT
United States
Online Status: OFFLINE
Last Login: 10/05/2021 09:14 PM
Member Since: 12/06/2008
members signed up for this event
guest member
Jbholder
Outdoor Fitness Level: Moderate to Strenuous
Tunbridge, VT
United States
Online Status: OFFLINE
Last Login: 09/22/2023 02:03 PM
Member Since: 06/28/2016
Driving My Own Car


(Willing to give guys a ride)
jfriedman
Outdoor Fitness Level: Moderate
Warren, VT
United States
Online Status: OFFLINE
Last Login: 07/16/2023 08:21 PM
Member Since: 09/09/2021
Driving My Own Car


(Willing to give guys a ride)
vtfred
Outdoor Fitness Level: Moderate
Barre, VT
United States
Online Status: OFFLINE
Last Login: 09/16/2023 05:03 AM
Member Since: 03/27/2009
Driving My Own Car


(Willing to give guys a ride)
guest member
crashalan
Outdoor Fitness Level: Moderate to Strenuous
Boston, MA
United States
Online Status: OFFLINE
Last Login: 09/16/2023 08:45 PM
Member Since: 06/05/2021
Driving My Own Car


(NOT willing to give guys a ride)
Discuss This Trip/Event
vtfred
Posted Aug 16, 2022 at 7:08 AM
Hi Everyone - if I could offer some travel advice, those coming from southeast to avoid Rt 100 North, particularly Stowe, due to summer traffic through there. Alternatively, choose Rt 12 from Montpelier to Morrisville. Feel free to email me directly. Fred aka vtfred