CT Appalachian Trail to Bull's Bridge
Full Day Hike
DATE: May 09, 2021

END DATE: May 09, 2021

Hike/Event Location: Sherman CT
Trip Leader(s)
richardc
Danbury, CT United States
Meeting Time: 10:00 AM
Max # People: 15
Hike Guiding / Event Fee: No, I will not be asking participants for money
Hike Difficulty Level:
Moderate
(Do you qualify to attend with this hike difficulty rating? Click Here.)
Sign Up To This Trip/Event
You must be a least a guest member to participate. Comments such as "+1" or "bringing a friend" are NOT permitted. All participants must sign-up for the event individually.
Select your mode of transportation, make any comments and then click on button.
You are not logged in.
Please, Log In
Disclaimer: The club and its members take no responsibility and will not be held responsible for any injuries or accidents that may occur during club events. Outdoor sports are inherently dangerous and accidents will happen. By joining the club or participating in any events posted on our website you are taking responsibility for your own safety and well-being. Anyone with an internet connection can post a trip on our web site. It is your responsibility to determine if this person has the experience and competence to lead the trip. We do not certify or confirm the qualifications of any of our members to lead or participate in trips.
Summary
Join us Mother's Day for a moderate there-and-back-again 7 mile hike via the Appalachian Trail in western CT. We'll hike near the western border of CT up and over a well forested ridge, down to Ten Mile River and then along the ragin' Housatonic River. There will be beautiful views of the Housatonic River valley, and a great mid-river viewpoint on an island where we'll have our lunch stop within sight of Bull's Bridge covered bridge and the nearby falls. On the way back we can make a side trip on the Herrick Trail to the Housatonic Overlook point. Expect rocky trails and one long sustained hill climb each way.
If there's interest afterward we can stop at a nearby bakery/deli across the state line in NY.
Equipment: Sturdy hiking shoes or boots. Water - at least two liters. Trail lunch. Hiking poles if needed. Plan to dress for spring hiking conditions, and avoid cotton. Rain jacket if there is the possibility of a shower. Sun protection. Bring a mask to be used in case of passing closely by other hikers and if you'd like to go into the bakery/deli afterwards.
Weather: Heavy or all day rain cancels; a passing shower doesn't.
Directions To Trailhead Parking Lot
From points west in NY state, take NY State Route 22 to State Route 55 in Wingdale and head east on Route 55 to the CT state line. The AT trailhead parking area will be on the right just after crossing the state line.
From points in CT take US 7 in western CT to Gaylordsville and turn west onto State Route 55. The AT trailhead parking area will be on the left approximately two miles from the junction of US 7 and Route 55.
Google Map link to AT trailhead parking area: https://maps.google.com/maps?daddr=41.64459,-73.51914&hl=en&sll=41.644677,-73.518695&sspn=0.001792,0.004128&t=h&mra=mift&mrsp=1&sz=19&z=19 .
Trip Leader
sustaining member
richardc
Outdoor Fitness Level: Moderate to Strenuous
Danbury, CT
United States
Online Status: OFFLINE
Last Login: 06/18/2021 09:52 AM
Member Since: 08/14/2004
members signed up for this event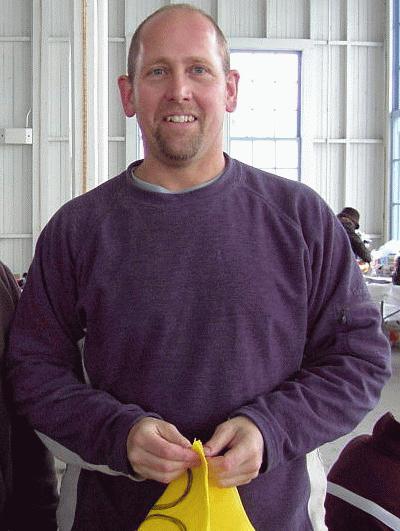 sustaining member
Delfino
Outdoor Fitness Level: Moderate to Strenuous
West Haven, CT
United States
Online Status: OFFLINE
Last Login: 06/04/2021 06:50 PM
Member Since: 08/27/2007
Driving My Own Car


(Willing to give guys a ride)
Discuss This Trip/Event