!!FRESH SNOW!! "GET-FIT" WINTER X-C SKI
Cross-Country Skiing
DATE: Feb 10, 2017

END DATE: Feb 12, 2017

Hike/Event Location: Newfane VT
Trip Leader(s)
Frogmeadow
Newfane, VT United States
Meeting Time: 7:00 PM
Max # People: 14
Hike Guiding / Event Fee: No, I will not be asking participants for money
Hike Difficulty Level:
Easy to Moderate
(Do you qualify to attend with this hike difficulty rating? Click Here.)
Sign Up To This Trip/Event
You must be a least a guest member to participate. Comments such as "+1" or "bringing a friend" are NOT permitted. All participants must sign-up for the event individually.
Select your mode of transportation, make any comments and then click on button.
You are not logged in.
Please, Log In
Disclaimer: The club and its members take no responsibility and will not be held responsible for any injuries or accidents that may occur during club events. Outdoor sports are inherently dangerous and accidents will happen. By joining the club or participating in any events posted on our website you are taking responsibility for your own safety and well-being. Anyone with an internet connection can post a trip on our web site. It is your responsibility to determine if this person has the experience and competence to lead the trip. We do not certify or confirm the qualifications of any of our members to lead or participate in trips.
Summary
!! SNOW ALERT !! 5 INCHES OF FRESH NEW SNOW !!
We have again coordinated with Dave and Scott from Frog Meadow Bed & Breakfast in southern VT for a mid-February weekend for a GO Members "GET-FIT" Winter Cross-Country Ski Getaway. This is an opportunity for Newbies to learn how to cross-country ski and for experienced cross-country skiers to learn new techniques (like skate-skiing) and sharpen their current skills…and for all of us to have fun together! There's also Tubing and you can try try out a fat-tire snow-bike!
Weekend Overview
Delicious Full Country Breakfasts! Saturday & Sunday mornings will start the day with a hearty, full country breakfast;
Cross Country Skiing at Grafton Ponds XC Center We have coordinated with nearby Grafton Ponds XC Center for a money-saving group rate for the weekend as below. There's also tubing at Grafton Ponds and you can try out one of their new fat-tire snow-bikes!
Equipment Rentals:$10/day (normally $20)
Trail Pass: $10/day (normally $20)
Beginner Lessons: $25 for private lessons or $60 for the GO group;
Advanced Lessons: $25 for private lessons or $60 for the GO group;
Lodging Frog Meadow has 5 separate rooms with a total of 3 queen-size and 3 king-size beds, so the event is limited to a maximum of 14 (including hosts Scott & Dave). The special GO price is based on double occupancy (two people sharing a queen- or king-size bed). Note that a single occupancy option is available, see below.
Apres-Ski Wood-Fired Hot Tub & Fireplace! Frog Meadow's wood-fired hot tub will be operating throughout the weekend and in the evening there will be a cozy fire in the fireplace of Frog Meadow's Great Room, a comfy place to recap the day's events and enjoy the company of others!
Saturday Night Dinner We'll gather for a fun, family-style multi-course "from-scratch" dinner.
BYOB Frog Meadow does not have a liquor license so bring along your favorite beverages for Friday & Saturday nights.
Rate & Reservations The rate of $385 per person (plus 9% VT rooms & meals tax) includes 2 nights lodging with full country breakfast each morning, dinner Saturday night and full access to the amenities at Frog Meadow from Friday arrival through Sunday departure. Note that GO Paid members are eligible to receive a 10% discount, so the GO Paid member price is $346.50 (plus tax).
This package price is based on double occupancy (two people per queen or king-size bed). A single occupancy option is available for $515 for those who snore or would prefer not to share a bed/room (the single GO Paid member price is $463.50).
See http://www.frogmeadow.com/rooms_rates.html for more information about the lodging configurations and amenities at Frog Meadow.
How to Book Once you sign up, please make your reservation directly with Frog Meadow (802.365.7242). This will allow you to request the room you prefer and to use a credit/debit card for payment. 50% of the amount is due at the time of reservation; the balance is due 4 weeks prior to the event. In the event of cancellations, there will be a waiting list.
Be sure to identify yourself as a GO member and that you are booking for the GO GET-FIT XC Ski Weekend, whether or not you are a paid GO member, and of course the GO discount code.
Directions To Trailhead Parking Lot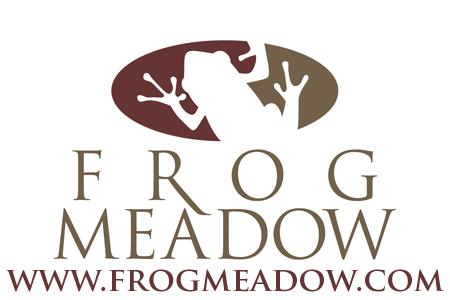 Trip Leader
guest member
Frogmeadow
Outdoor Fitness Level: Strenuous
Newfane, VT
United States
Online Status: OFFLINE
Last Login: 09/24/2022 05:59 PM
Member Since: 03/13/2008
Approved By: TrailGuyEric
members signed up for this event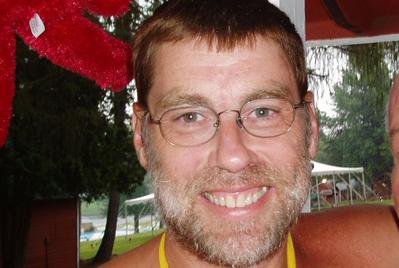 guest member
Klondike
Outdoor Fitness Level: Moderate to Strenuous
Newfane, VT
United States
Online Status: OFFLINE
Last Login: 04/26/2021 08:57 AM
Member Since: 09/07/2011
sustaining member
Mac
Outdoor Fitness Level: Moderate to Strenuous
New Boston, NH
United States
Online Status: OFFLINE
Last Login: 08/09/2022 11:42 AM
Member Since: 01/08/2012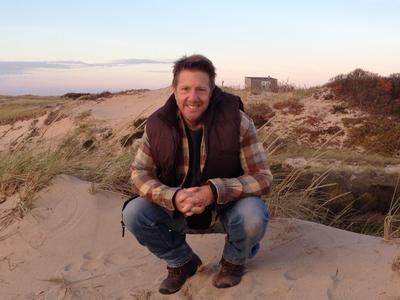 guest member
bix
Outdoor Fitness Level: Moderate to Strenuous
Provincetown, MA
United States
Online Status: OFFLINE
Last Login: 01/31/2023 09:08 AM
Member Since: 01/23/2017
Driving My Own Car


(Possibly willing to give guys a ride)
Discuss This Trip/Event