Mount Mansfield Loop Trail
4000 Footer DATE: 09/04/2023 - 09/05/2023
Trip/Event Location: Underhill, VT

Trip Leader(s): Helvetic Hiker
Max # People: 25
Trip Guiding / Event Fee: No, I will not be asking participants for money
Difficulty Level: Strenuous
Spur of the moment posting. Weather for Labor day calls for it. Reach out if you have any questions.
This is a pretty challenging hike with close to a 3,000 foot gain. The effort is worth the view.
...
Driving directions to the location and spot to meet at:
Use the following link for directions: https://www.google.com/maps/search/Parking lot, 352 Mountain Rd, Underhill, VT 05489
Trip Report/Photos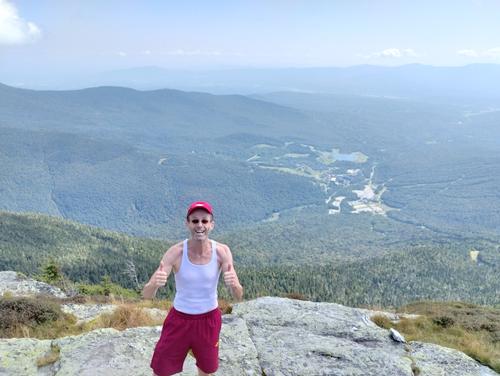 After a great hike with the GO group on Saturday, I got inspired to do more and conquer Vermont's highest peak: Mount Mansfield.
The weather was beautiful, albeit on the warm side. It was not too crowded on this Labor Day but there were plenty of Quebeckers hiking the trails.
There was not much time to stay at the top as the black flies were on the attack.
As a whole, a wonderful hike. I clocked it at 3 hours and 20 minutes.
- The Trip Has No Photos -
What Members Are Saying About This Trip/Event
After a great hike with the GO group on Saturday, I got inspired to do more and conquer Vermont's highest peak: Mount Mansfield. The weather was beautiful, albeit on the warm side. It was not too crowded on this Labor Day but there were plenty of Quebeckers hiking the trails. There was not much time to stay at the top as the black flies were on the attack. As a whole, a wonderful hike. I clocked it at 3 hours and 20 minutes. - Helvetic Hiker
Members That Participated
sustaining member
Helvetic Hiker
Outdoor Fitness Level: Very Strenuous
Barre Town, VT
United States
Online Status: OFFLINE
Last Login: 09/27/2023 05:02 AM
Member Since: 07/08/2022
<